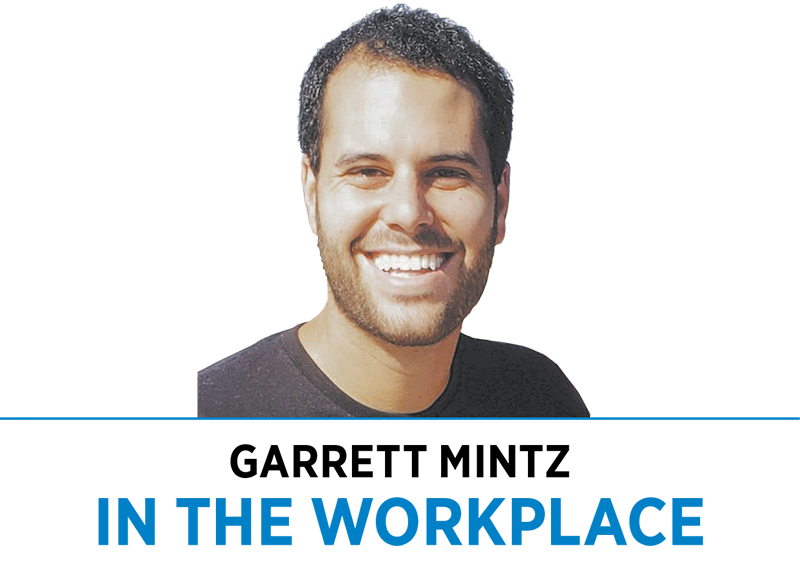 A shift is taking place in management. Today, more people are working remotely than ever before. Managers that are (usually) staunchly opposed to it are being forced to let down their guard and take the chance. But once people are allowed back into the office, will these managers still be open to letting their employees work remotely?
The biggest hurdle most managers face when it comes to allowing remote work is trust. Managers might be hesitant to admit it, but they convey this information in their word choice and explanations.
For example, I interviewed a professional who commutes three hours every day to work. He knows he can be just as productive at home as in the office. But when he asked to work at home, his manager dismissed the idea, responding, "We allowed one person to work remotely one time and it completely backfired."
Managers who don't fully trust their employees often cite one-off events they've heard from other colleagues to influence their decisions for managing their own employees. Their risk-averse approach can lead their direct reports to think the manager is prioritizing his or her own comfort over taking a chance to give employees flexibility.
This is human nature!
Here are some tips for building trust with your manager so you can eventually stake a claim that you deserve to work remotely.
Be open about your obstacles
Vulnerability is a powerful way to build trust. If your goal is to work remotely full time (except when necessary) but your manager opposes it, be open about the obstacles you will face working from home. Let's be fair: These choices do have potential downsides.
An honest assessment is a powerful tool for tempering your manager's fears. You two work together to brainstorm how you can overcome the obstacles. You empower your manager to be on your team and empathize with you.
Pro tip: Robert Cialdini in his book "Pre-suasion" discusses the best way to introduce obstacles. He says that, if you are going to present an obstacle or a weakness, follow it with the terms "but," "yet" or "however," followed by reasons you can overcome the problems. From a psychological perspective, it forces the listener to focus on the last thing you said, not the obstacle itself.
For example: "Working at home will definitely have distractions like the television, but I have turned my second bedroom into an office strictly for work and that will help separate me from the rest of the distractions in my house."
Share your motivations
Why are you interested in working remotely? If you don't share this, your boss might assume you are up to no good.
I learned some insight from a body language expert that is relevant to this situation: You build trust with your hands. If somebody can't see your hands (for example, one was behind your back), the biological and instinctual assumption is that the hand is hidden for nefarious purposes.
When you don't show your hands, or in this case, the motivations behind why you want to work remotely, the natural assumption a manager might have is that you hid them for a reason. Showing that your motivations are reasonable and sensible is critical to your manager's openness to supporting your goal.
A quick note on this: Your motivations should be mutually related. In the example above, eliminating the worker's three-hour commute is not enough to move the needle for a manager because it benefits only you. Instead, explain that you will work more effectively and be even more productive if your energy isn't drained by the commute. This provides a clear, mutual benefit to the manager.
Create fail-safes
Fail-safes are self-imposed regulatory guidelines for you to follow while working remotely. They provide indicators showing how productivity has changed compared to working at the office.
Fail-safes allow your manager to look at data, consider your output and self-imposed guidelines, and make a decision about whether remote work is effective—without letting his or her emotions or biases influence the decision. It is just data; either you hit your goals or you didn't.
These fail-safes should incorporate—in part—the communal benefit of being physically present at the office. Some managers might not be concerned about your productivity but instead are concerned about the impact it could have on the team dynamic and company culture. One of your fail-safes should be to address how you will schedule regular, frequent conversations with colleagues, both inside and outside your department. These conversations should be about the obstacles you and your colleagues are facing without being explicitly work-related.
Ultimately, you might find out that working remotely doesn't work for you. But for some people, it makes a massive difference on their productivity and their emotional health. If you follow these three steps, you should be able to make a strong case for why you should be allowed to work remotely.•
__________
Mintz is founder of Ambition in Motion, a Bloomington-based firm that helps companies increase employee engagement and collaboration by implementing corporate mentor programs.
Please enable JavaScript to view this content.