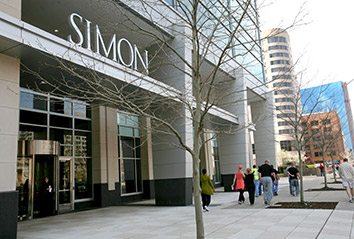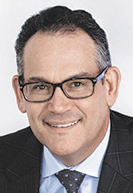 Indianapolis-based shopping mall giant Simon Property Group will reinstate the pay of executives and board members who had been working under pandemic-related pay cuts since spring, the company announced Monday.
President, CEO and Chairman David Simon, who had agreed effective March 28 to work without pay, will have his $1.25 million annual base salary reinstated on Saturday. Also, on Friday, Simon will receive back pay equal to the amount he missed during the previous nine months.
Similar reinstatements will also take effect for General Counsel and Secretary Steven Fivel and Chief Administrative Officer John Rulli, both of whom had agreed to reduce their $650,000 base salaries by 30%; CFO Brian McDade, who had agreed to reduce his $500,000 base salary by 25%; and Assistant General Counsel and Assistant Secretary Alexander Snyder, who had agreed to reduce his $445,000 base salary by 25%.
Independent members of the board of directors, who had agreed to work without pay effective April 1, had their quarterly cash retainer fees reinstated on Wednesday. The directors will also receive payment for the second- and third-quarter payments they had missed.
The board and executive pay cuts were part of a larger cost-cutting effort by Simon, which was forced to close its malls nationwide this spring because of the pandemic. As part of those cuts, Simon also eliminated more than 100 jobs between its downtown Indianapolis headquarters and its smaller New York City office.
Please enable JavaScript to view this content.