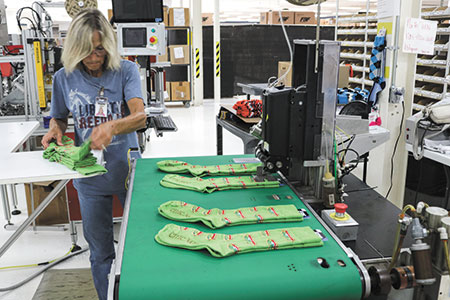 Martinsville prides itself on being home to two former Hoosier governors, several mineral-water sanitariums, and one of the best-kept entrepreneurial secrets in central Indiana.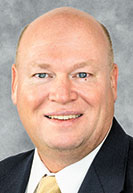 But that entrepreneurial success story—the novelty-sock maker FBF Originals—might not be a secret much longer. The 110-employee company has new private equity ownership, an expanded management team, and ambitious plans to double revenue with stronger marketing, investments in e-commerce and other initiatives.
"I see it as a tremendous opportunity for growth," said Jon Glesing, FBF's director of marketing and communications. "We've got big plans and aggressive goals to sort of build our brand."
The ramped-up growth plans stem from the company's December 2018 sale to New York City-based Taglich Private Equity, an investment firm specializing in buying companies in manufacturing, business services and consumer products.
The sale begins a new chapter for the 35-year-old company, long known as For Bare Feet, which was founded in Nashville, Indiana, by Sharon Rivenbark, a single mother and school teacher.
She launched the company to give her teenage son Tim—who had recently been diagnosed with tuberous sclerosis, a rare disease that causes benign tumors to grow on the brain—a place where he could use his motor skills and be productive in the final years of his life.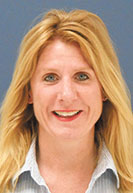 In those early days, Rivenbark made socks using a 19th century brass sock-knitting machine.
Through the years, the company adopted more advanced production processes and broadened its ambitions, striking licensing agreements to emblazon socks with logos for everything from colleges to National Football League teams.
Taglich officials say they want to take that evolution a step further. Working with the current CEO, Rivenbark's daughter Kelly Baugh, they want to professionalize the family-run business, a move that positions it to seize growth opportunities.
"We liked the business and, really, the opportunity to transition it," said Will Morris, Taglich's managing partner. "It's been a family-run and successful business for many, many years. We saw this as an opportunity to partner with her."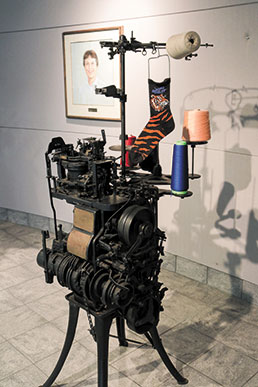 'A major transition'
Family dynamics set the stage for the sale. Rivenbark, now 81, had phased out of the company over about three years, and two of her three daughters who had worked there decided to leave.
"When we all decided that we wanted to make a change, one of the biggest factors was that we wanted to make sure the business went on," Baugh said. "We wanted to work with someone that would really invest in the business and invest in the people."
"The real cool part about this specific opportunity," said FBF Chief Financial Officer John Corrigan, "is being the bridge from the family-run to the PE-owned company."
"It is a major transition," he added. "You're really kind of winging it as a family, as long as there's money in the bank [and] everybody's happy, and now you're writing policies and procedures and you're doing quarterly meetings."
FBF's executive team had consisted of Baugh, her mother and sisters.
Morris said part of Taglich's strategy was to round out that team with additional talent.
Another new hire was Jeff Jackowski, who filled the newly created position of inventory control manager. Jackowski spent more than 20 years in the corporate office of locally based Lids Sports Group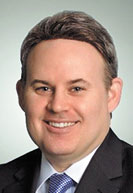 "Private equity is really good at adding systems and processes to the point where a business is not, basically, running out of someone's head anymore," said Tim Trostle, investment banker at Indianapolis-based BKD Capital Advisors.
Baugh essentially doubled the size of the management team, adding such roles as a vice president of marketing and communications and a vice president of retail operations. The retail VP oversees the company's 10 brick-and-mortar stores, which are in tourist destinations around the country.
"Private equity can take a lot of different forms," Trostle said. "It's not really an industry of barbarians at the gate, like many people think. They really, truly are trying to partner well with companies."
Corrigan, a finance veteran who joined FBF in April, said Taglich helps with strategy but doesn't micromanage.
"Some are always on you. They're calling all the time; they're getting involved," he said. "Taglich is not like that. They like to keep the management team to do their own thing. We'll have a monthly call and a quarterly board meeting, but generally they're pretty hands-off, which we like."
Growth goals
FBF would not disclose revenue, but company officials said their goal over the next five years is to double revenue as well as EBITDA—earnings before interest, taxes, depreciation and amortization.
The company this year expects EBITDA to come in at just under 19% of revenue—a profit margin business observers call extremely healthy.
To help accelerate growth, FBF is considering acquisitions and already has evaluated four companies.
It's also seeking to diversify revenue streams.
Currently, wholesaling—which gets its socks into big chains like Kohl's and JCPenney, as well as fan gear shops in sports arenas and gift shops in tourist communities—accounts for 90% of sales.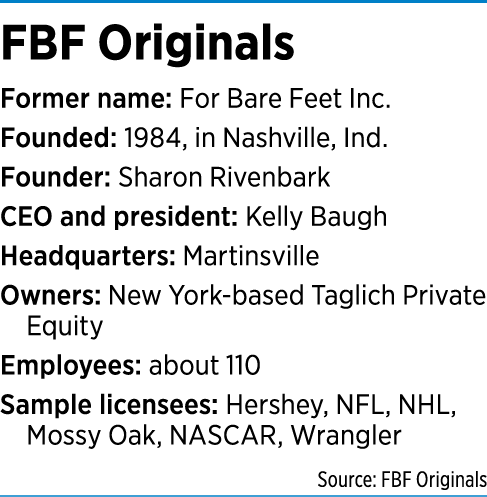 FBF wants to increase the percentage derived through other channels, including its own stores and website.
A growing roster of licensing deals has helped drive sales higher through the years.
The company acquired its first licensee, Indiana University, when the director of the Bloomington campus bookstore walked into Rivenbark's original sock shop in Nashville and asked if she would make socks with the IU logo on them.
"This was in the '80s when licensing wasn't as intense as it is now, but, of course, Sharon said yes," said Glesing, a marketing veteran whose previous employers include the Indianapolis Indians and Lids Sports Group.
"The fraternities and sororities caught wind of it and asked if they could make socks with Greek letters on them. Slowly but surely, the business started to happen."
FBF licensees now include the NFL, National Hockey League, National Basketball Association, NASCAR, Mossy Oak, Hershey and dozens of universities.
The licensing business puts FBF in competition with a broad range of firms, from giants like Nike and Under Armour to smaller outfits such as Bombas, Strideline and Stance.
"In today's industry, you don't compete just for the same product, you compete for dollars per square foot," Baugh said. "Retailers make decisions based on their profitability, so you're judged off your profitability and how much revenue you generate within a certain amount of area."
The company makes about 30% of its merchandise in Martinsville, with the rest outsourced to Asia.
That domestic production allows the company to respond faster—giving it a competitive advantage—and cuts down on shipping costs, said Dave Moroknek, CEO of MainGate Inc., an Indianapolis-based merchandise marketing company.
"They're one of the few companies that still make socks domestically, so their turnaround time is shorter than the import process," he said.
Company officials are proud to make socks in the United States.
"I really don't want to underplay the fact that we make something here, which is not common in the U.S.," Corrigan said. "This is a service economy today and here we are actually producing socks and employing people in the community."
Baugh said FBF's inventory is unmatched, and the company ships orders within 72 hours.
"It doesn't matter if you order 36 pairs or 50,000 pairs," she said. "If we say we're going to do something, we do everything we can to do it."
To-do list
One of FBF's goals is to reprogram its website to be more user-friendly and better showcase tens of thousands of sock designs.
"Our existing site fell behind the times with technology," Glesing said. "We've not done much with SEO and geo-targeting. Our social media is at a grass-roots level. It's kind of a blank slate when it comes to marketing."
In fact, the company created Glesing's position as director of marketing and communications mainly to tackle the company's meager presence online, on social media and other advertising channels.
The company also is upgrading logistics, plowing more than $100,000 into a new warehouse management system.
"It's not a cheap thing to do, but it allowed us to manage our inventory much more effectively and know exactly what's there a little more precisely, which is really important when you start doing a direct-to-consumer model," Morris said.
In addition, the company is refining its product mix, adding a few innovative niche lines such as "Smell My Feet" socks with themed scents and mosquito-repellent socks.
The company's growth initiatives fit hand in hand with its goal of raising its community profile.
FBF already supports various community organizations, including homeless shelters, and provides six pairs of socks to each student on the needy list in nearby school districts.
The Martinsville facility recently opened to the public for tours of the factory, shipping center and a merchandise store, which previously functioned mostly as a showroom.
"We want to try to promote business in Indiana and business in the United States and let people know what we do and that there are a lot of [employment] opportunities out there," Baugh said.
It's a new mindset for a business that for years didn't worry much about being noticed.
"We're kind of staying within our means; we're not trying to outpace ourselves," Corrigan said. "We're trying to kind of crawl, walk, run to go to the next level. It's been controlled growth."•
Please enable JavaScript to view this content.