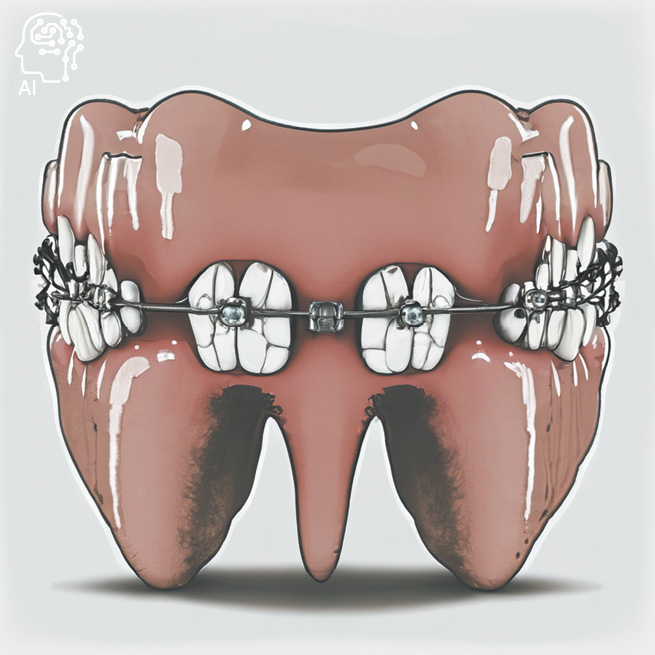 Indianapolis-based tech startup Orthodontic Details says its customers might not realize the extent to which artificial intelligence is integrated into the company's platform, but the technology is having a profound impact on their office operations.
"It doesn't make for a sexy screenshot, but it really has a big impact on our customers and on our team as well," said Tom Pritchard, the company's chief technology officer.
Orthodontic Details, founded in 2019 by Nick Wangler and orthodontists Jeff Biggs and Vince Hanson, offers a custom search engine that makes it easier for orthodontics offices to order the wires, brackets and other specialty supplies they need. The company's tech platform also helps customers track the cost and expected arrival of their orders and find suitable replacements if a preferred item is unavailable.
The process of ordering orthodontic supplies has traditionally been labor-intensive, taking hours of effort by clinical staffers who would otherwise be seeing patients, Pritchard said.
But the Orthodontic Details AI-powered search engine uses what are called embeddings—or mathematical representations of a set of data points—to link similar concepts that might not otherwise be close together, allowing users' searches to deliver more accurate and relevant results.
Pritchard said embeddings might allow a search engine to include results with the word 'zenith' when a user's search contains the word 'apex' because the words are synonyms even though they are at opposite ends of the alphabet.
The embeddings also allow users to much more quickly find replacement items when their preferred item is not immediately available, something Pritchard said was an especially huge problem during the supply-chain disruptions caused by the pandemic.
Previously, finding suitable replacement items involved having an Orthodontic Details employee with clinical training comb through multiple suppliers' catalogues, a big burden for a handful of the company employees who have clinical training. The employees might be able to handle 10 searches in a day, and it might take a day or more before customers got results, Pritchard said. "It was an extremely manual process."
The company began experimenting with AI in 2021, he said. Now, its AI-assisted search engine can quickly come up with five suggested product alternatives, and an employee can select the one that's best for the customer—delivering results in as little as an hour.
Thanks to the use of AI, Pritchard said, the company increased its customer base fivefold from August 2022 to August 2023 while adding only a few employees. "It's because we've taken so much of that manual work off their plate," he said.
Orthodontic Details currently has 12 full- and part-time employees and serves just more than 100 orthodontic practices.
The company is continuing to look at new ways to integrate AI into its offerings with an eye toward continued growth.•
Please enable JavaScript to view this content.