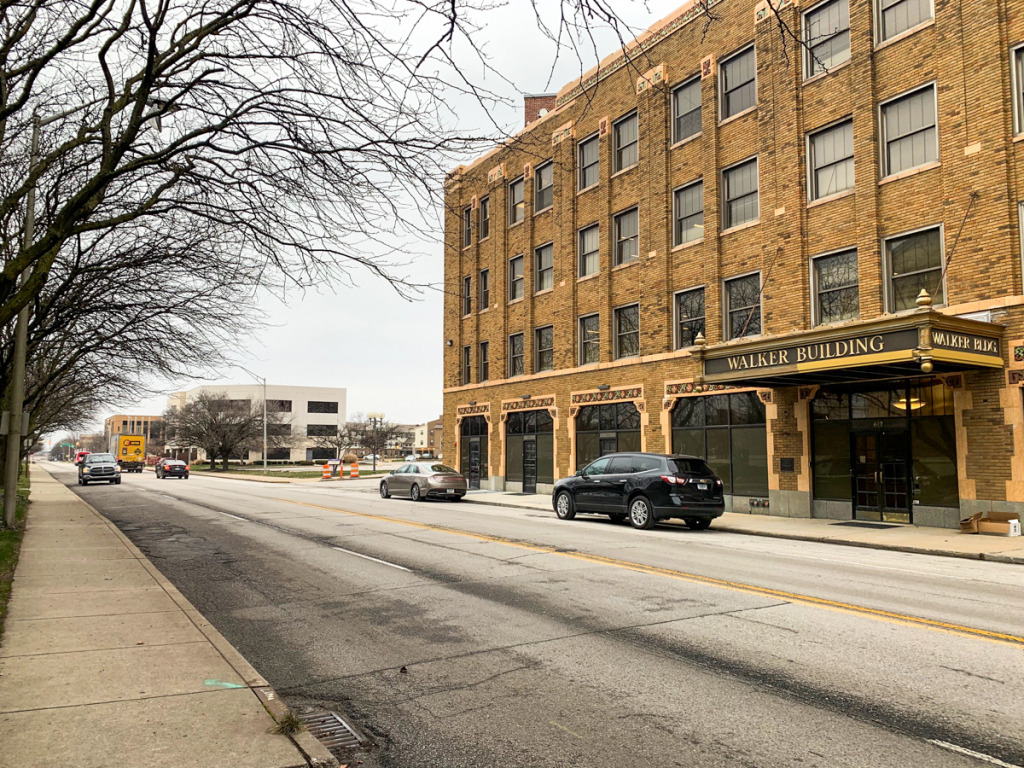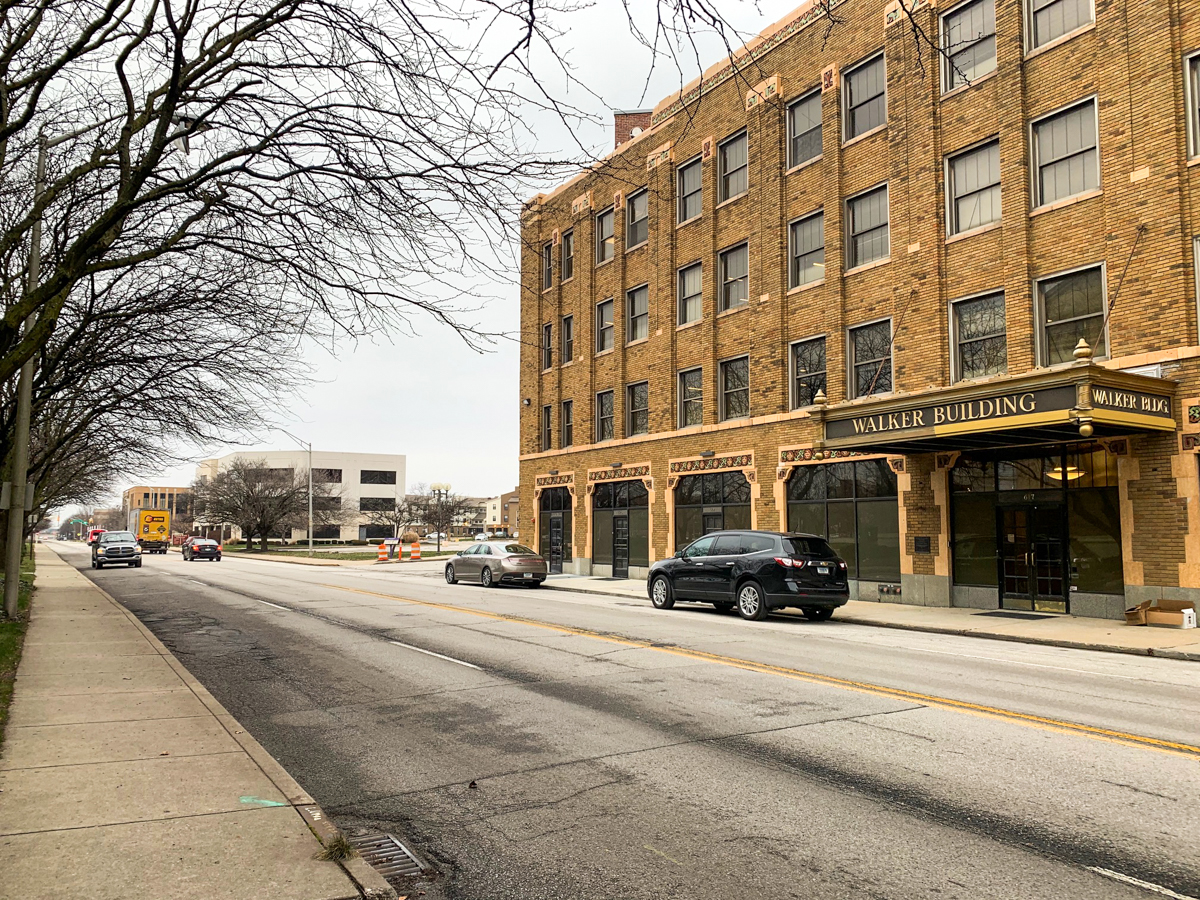 Some Black residents want to play a bigger role in determining development along Indiana Avenue, following a local firm's decision to scrap controversial plans for a massive multifamily project next to the Madam Walker Legacy Center.
The proposed $70 million development from Buckingham Cos. at 719 Indiana Ave.—property owned by the Walker Center—called for nearly 350 market-rate apartments, a substantial parking garage, and thousands of square feet of retail space.
But the proposal gained little traction—and some significant opposition—among neighbors. Among those challenging the development was the historically Black Ransom Place Historic District, a block north of the Walker Center, and a new group called Reclaim Indiana Avenue.
Reclaim emerged in late July, after IBJ first reported on the Walker's plans to sell the 2.6-acre property, which sits just northwest of the center, to Buckingham, which it had selected through a request for proposals in 2019.
The group held a series of virtual meetings with residents to discuss concerns with the project, including fears it would fail to address the neighborhood's needs and would "overshadow" the Walker building because of its size—at least five stories.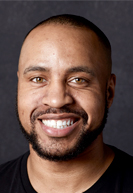 During those meetings, residents and group leaders said the project failed to honor the neighborhood's history as a Black community and that some of its elements were contrary to the existing plan for the Indiana Avenue Cultural District, adopted in 2005.
"The project was not in alignment with the needs of the community or complementary to the history of the neighborhood," said Jeff Williams, one of Reclaim Indiana's leaders. "Not only did it not fit the needs of the immediate area, but we saw how it could impact and cut off opportunities for future development in the neighborhood."
When Reclaim asked Buckingham to scale down the project, the company failed to make any meaningful changes, Williams said. The firm did hold conversations with other neighborhood groups—including longtime residents—and the Walker's board of directors about modifying the project, but it never committed to making design changes, an industry source said.
The firm pulled out of the project in November, but it did not acknowledge community pushback as a factor. Instead, it pinned the blame on the pandemic.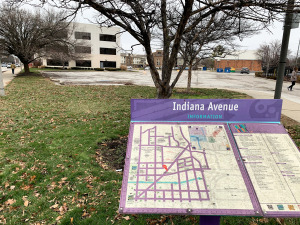 "Despite the best intentions of everyone involved and not unlike so many other worthwhile endeavors during this time, the pursuit of a feasible project was undermined by the impact of a once-in-a-hundred-years pandemic that took away the reasonable opportunity to complete the development at this time," the company said in a statement. Buckingham referred additional requests for comment to the Walker Center.
An opportunity
Williams said he's relieved the proposal isn't moving forward. In fact, he said the project's withdrawal gives Reclaim and other neighborhood groups an opportunity to form partnerships and come up with their own ideas for how to best develop that property and the whole neighborhood.
Lester Carver, a longtime Indianapolis architect, said the efforts to find a new use for the 719 Indiana Ave. property aren't surprising, nor is the pushback from the community—which has seen large swaths of its history erased through several decades of gentrification and redevelopment.
Carver's firm, Carver Design Studio Inc., was at one time on the third floor of the Walker. He said the area could greatly benefit from an influx of development dollars. But generally, he added, that comes with strings attached.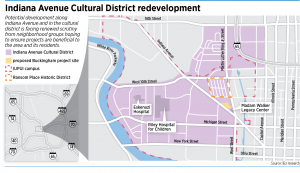 "I'd like to see something happen there," he said. "It would be way overdue. But it'll be surprising if an African American presence is still in the area 20 years from now, given the direction of everything that's happened along the [Central] Canal."
He pointed out that various structures like the Bethel AME church and the historic Buggs Temple have been adaptively reused as a hotel and housing, respectively. And other structures along the Canal Walk—which was a historically Black neighborhood for decades—have been demolished to make way for new development.
"The reason why an organization like Reclaim Indiana Avenue would be so aggressive is because they're going to have to be—or there won't be an African American presence on Indiana Avenue 20 years from now," he said.
In mid-December, the 16 Tech Community Investment Fund awarded a $75,000 grant to Reclaim to create a plan for all the parcels in the corridor that are prime for redevelopment.
An extensive community survey is expected to be distributed within the neighborhood in the next few months. The group's comprehensive plan is likely to include multifamily housing and retail, but with far less density than what had been sought by Buckingham.
Williams said residents have already expressed hopes for more culturally focused elements like a Black history museum, art galleries and new performance spaces. Reclaim also hopes to promote Black entrepreneurship through business incubation and scalable office and retail spaces.
"If we take the macro approach to the area and infuse it with the culture and history, then there's an opportunity to really drive change," he said. "But it can't be done if people are working in silos, and it certainly can't be done if you put a large cookie-cutter apartment building in the middle of something that has amazing, rich history."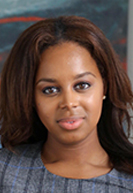 In the room where it happens
Mallory Ervin, another Reclaim leader, said the group's primary focus is infrastructure and development that will help retain the neighborhood's Black history.
The group has started conversations with potential architectural and development firms, along with potential investors.
She said the group hopes to have a seat at the table for discussions about the Walker-adjacent 719 Indiana Ave. property and to include community feedback. "We're just an extension and an aggregate of the community," she said. "We don't want to be the only entity that has a voice."
Mali Jeffers, longtime community advocate and co-founder of startup cultural development firm GangGang, said discussions about revitalizing Indiana Avenue have been underway for years. And she's pleased to see individuals getting involved.
She pointed to the installation of the Black Lives Matter mural along the roadway and the creation of the Reclaim group as signs the neighborhood is embracing its history along with its future.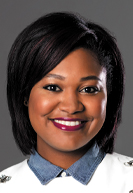 "Both Black Indianapolis and Indy need—and deserve—an intentional and deliberate executable plan for the future of" Indiana Avenue, she said in written comments. "It's unfortunate that we didn't protect the Walker decades ago so that we wouldn't be in this position today."
Isaac Bamgbose is president of New City Development Partners., a startup based downtown. He said the pushback against the Buckingham development wasn't surprising, given that most development firms now expect neighborhoods to be vocal.
He also said Indianapolis and other cities are seeing a shift in how the Black community responds to developments that could erase its history. He pointed to Atlanta and Houston—which have majority Black populations—where efforts to preserve minority neighborhoods have largely been successful.
"I think part of the frustration for a lot of the Black community is that … blackness is undervalued" in Indianapolis, he said. "Being Black is not viewed as something that fits into that driving market demand. You see a misalignment and a lack of ever kind of [acknowledging that] these communities themselves are rich with value."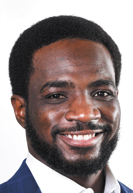 He said he expects the community will now remain involved out of fear they will otherwise lose their voice in the process.
The Walker's future
For their part, the Walker's leaders say they are open to new ideas for redevelopment of the land adjacent to the center. But those ideas will likely not come from a new request for proposals.
One source close to the group said Walker leaders were caught off guard by the fierce opposition to the Buckingham project—and said that it was especially frustrating given that the Walker had not received support when it was struggling but still working to maintain the building's legacy.
The Walker declined to provide IBJ a copy of its original RFP, which would shed light on the venue's specific desires.
Going forward, the venue plans to continue focusing on bringing in a project for the 719 property with housing and a "business component," such as first-floor retail, said Matti McCormick, spokeswoman for the center. She said "entrepreneurial and artistic expression" will be sought in future proposals, as well.
"We're committed to that as a component of how we move forward as a business entity," she said. "The Walker building has long been an icon and anchors the Indiana Avenue Cultural District. We respect that and we're going to move forward with that."
But the Walker could be up against a ticking clock. Sources told IBJ it has nearly $3 million in debt coming due at the end of the year. The 719 project would have provided the Walker enough money to meet its obligations.
Officials also are seeking to create an endowment to ensure the property remains viable into the future—something Buckingham had promised as part of its plans, although details on what it would have contributed toward such an endowment were not disclosed.
While McCormick declined to discuss specifics about the Walker's debt, she acknowledged the legacy center is eyeing a quick development timeline.
"Our evaluation timeline … extends into 2021," she said. "A final decision will depend upon receiving completed development plans that indicate funding viability. It depends on what we receive, but that's the timeline that we're looking at."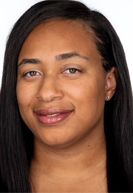 A group of leaders from Ransom Place and other nearby neighborhoods are expected to meet with the Walker's board in February to discuss next steps for the 719 property, the industry source said.
Ransom Place Neighborhood Association President Candyce Hawkins said she is hopeful proposals will include plans for more family-focused housing, with far fewer units than what Buckingham had proposed.
"We want it to be a more realistic apartment building that's accessible to families, as well as young professionals," she said. "We want them to be strategic, thoughtful and intentional when building these buildings, because they'll be here forever, hopefully."
Hawkins became president of the neighborhood association in October and said she had no direct dealings with the Buckingham project. But she said she hopes to work closely with the Walker, Reclaim and other neighborhood groups to determine the best path forward for that property and others along the corridor.
Reclaim's Williams said he hopes the next plans announced for the development will be better thought-out—and will bring neighbors to the table right away.
"Don't bring the community to the table when the ink is already dry and you're just looking for neighbors to back your deal," he said.
He said the group isn't "anti-development," but rather wants something that will serve the community's interests just as much as it serves the developer's—and, in many cases, those don't jibe.
"Everything in life is a trade-off," Williams said. "Balance is key to what we're looking for here, when it comes to, 'This is how we're supposed to treat neighborhoods.' I think when developers choose areas like Indiana Avenue, they should take that into consideration. The right developer will understand that—and we'll be sure that they do."•
Please enable JavaScript to view this content.