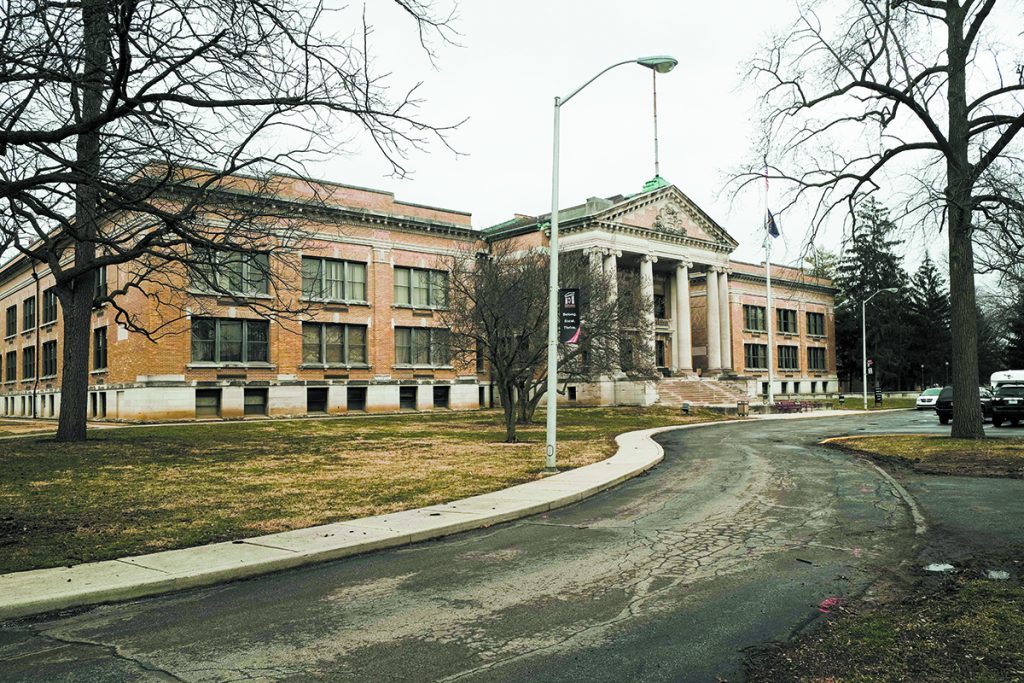 The state's separate deaf and blind schools need nearly $100 million in upgrades over the next 20 years, a figure that's prompted state officials to consider starting over with new buildings on a shared site.
The Indiana School for the Deaf, which was built on East 42nd Street near the Indiana State Fairgrounds in 1911, and the Indiana School for the Blind and Visually Impaired, which has operated on North College Avenue at East 75th Street since 1930, are in dire need of updates and maintenance. Some major repairs include new roofs, better drainage, and upgraded mechanical systems.
The state-owned schools serve a total of about 500 students from preschool to high school annually, providing deaf and blind students with an education advocates say they can't get in traditional public schools. The two schools serve even more students through outreach programs.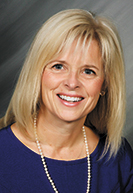 But they are largely housed in older buildings. The deaf school sprawls across 80 acres and has 21 buildings, while the blind school sits on 67 acres with 29 buildings—a massive amount of real estate for the number of students the schools serve.
And each year, the schools go to the State Budget Committee seeking funding for necessary but pricey updates across the campuses, said Sen. Liz Brown, R-Fort Wayne, an advisory member of the committee and the legislative appointee to the blind school.
In the past 18 months, for example, the two schools have requested more than $8.3 million for projects from HVAC replacements to roof repairs. Those funding requests, some of which have come as additional state appropriations, have left some wondering whether the schools could have more impact in newer buildings that require less upkeep, she said.
"Are we as a state spending money on a building, when it could be going to a student? That concerns me," Brown told IBJ. "I would much rather see us focus the dollars on the student."
That's why, in 2019, the General Assembly created a task force charged with considering whether to move the schools to a shared site.
That group reported in December that building new—but separate—schools on a shared campus would allow each to better serve its students. And the task force is continuing its work in 2020, with more detailed evaluations about what new schools might offer and where they could be located.
Some advocates, lawmakers and alumni worry the process is being rushed.
And they say they know why: The schools sit on valuable real estate that is desirable for development.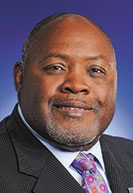 "We've always known this was very valuable property," Rep. Greg Porter, D-Indianapolis, whose district includes the blind school, told IBJ. "I'm quite sure it's a development play."
Gov. Eric Holcomb has not publicly weighed in on the issue. His press secretary, Rachel Hoffmeyer, said he is interested to see what the task force recommends.
Growing needs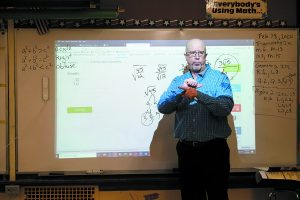 In 2019, the Indiana Department of Administration hired Indianapolis-based American Structurepoint to perform a capital-needs assessment of each campus. That assessment found the deaf school likely faces $61.1 million of capital needs over the next 20 years. The blind school will likely need $34.7 million. The full report, which is about 400 pages, has yet to be made available to task force members or the public.
Four pages of each school's assessment, posted on the Department of Administration's website, offer a summary of needs.
The schools have deteriorating parking lots and drives, many areas don't have structured drainage, and many roofs are in fair to poor condition. Doors and windows at both schools will require replacement in coming years, plumbing systems need to be replaced, and mechanical systems at the Indiana School for the Deaf are at the end of their useful lives.
With that information, the nine-member task force met only twice to debate the best path before recommending to the State Budget Committee that it continue through 2020 to explore relocating the schools.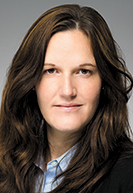 "The taskforce finds that the size of the existing campuses, the condition of the physical facilities, and the financial investment needed to maintain and restore the existing campuses to a status quo condition create inefficiencies that detract from the ability of each school to focus resources on students and staff," the task force report said.
It goes on to say that "cost efficiencies realized from modern facilities located on a sufficiently-sized campus will allow the schools to better serve their students by devoting more of each school's resources to activities that improve student achievement and promote positive outcomes."
It recommended that each school continue to maintain its own governance and educational programming and that any new site be no more than 10 miles from Interstate 465—requests that came from school representatives and advocates.
Since then, each of the schools has continued to meet with engineering firms to provide more details about what the schools need and what they would like to see in new buildings—if that's the route the state decides to take.
The task force has until the end of this year to evaluate cost savings that might occur from moving the schools to one site, to identify potential locations and to make final recommendations to the State Budget Committee.
Real estate play?

Moving both schools would open land for development.
Moving the deaf school would allow the nearby Indiana State Fairgrounds to expand significantly. The blind school lies in Washington Township, which is largely built out, so developers might be willing to pay top dollar for property that could be redeveloped.
Porter did not sit on the task force. He told IBJ developers are probably already interested in buying the properties, even if state officials pushing for the move say that isn't the case.
Melissa Keyes, executive director of Indiana Disability Rights, who served as an advisory member of the task force, said the value of the two properties and whether they could be redeveloped was not discussed during meetings. But it's "obvious that's what's playing into it," she said.
"Sixty acres [near] Meridian-Kessler? It's kind of hard to not recognize that that would be a prime piece of property if there wasn't a school on it," Keyes said.
"There's hardly any other developable property in Indianapolis, let alone a hot area like Meridian-Kessler," she added.
Brown, chair of the task force, said the group wasn't focused on the real estate when considering whether to move the schools. Instead, she said, the members considered how to best serve the schools' students while being mindful of how tax dollars are spent.
She said she isn't aware of any plan for the campuses should the schools be moved.
But if the state does eventually decide to redevelop the properties, Indiana would be following in the path of many other states.
Currently, for example, Indianapolis-based TWG Development is overseeing the redevelopment of Michigan's blind school into housing.
Much to consider
School representatives, alumni and advocates seem open to relocating as long as parameters, like location and which buildings will be shared, are set in advance.
David Geeslin, superintendent of the Indiana School for the Deaf, said the $61 million estimate needed to maintain his school is a number that has "stuck with me."
"It was kind of a wake-up call for everybody, understanding the cost of just maintaining the facility just to stay here," he said.
The discussions taking place now are probably overdue, he said.
The buildings aren't energy-efficient, he said, and while the campus layout does not impede learning for deaf students, it could certainly be improved.
"It's not ideal, in a nutshell," Geeslin said.
But while the schools seem open to "cohabitation" as it's being called, administrators say the schools need to retain their own identities and culture, meaning they'll likely need their own buildings.
Administration offices, the cafeteria and maybe the gym could be combined, but advocates say blind and deaf students need to have separate dorms, classrooms and health care facilities because they have differing needs.
If the deaf school is to move, Geeslin said he'd like it to stay as close to its current location as possible.
Other states have combined their deaf and blind schools into shared facilities (not just a shared campus) and it doesn't work well, said Greg Gantt, a deaf school alum and member of the task force.
He pointed to the Florida School for the Deaf and Blind, where both schools operate separately on a shared campus, as an example of something that works.
Another non-negotiable item for the deaf community is that a new campus must be within the Interstate 465 loop. Many students are day students, not residential, and their families live nearby. So do staff members.
James Michaels, an alum of the school for the blind who served on the task force, told IBJ he supports co-locating the two campuses if it means more money can be spent on student programming instead of maintenance.
"As an alum of the school, first and foremost, I want to make sure the students at the school for the blind have the opportunity to receive the best education they can," he said. "If there are resources that can be directed toward their education and toward helping them ready themselves for life after the school for the blind … that's wonderful."
James Durst, superintendent of the Indiana School for the Blind and Visually Impaired, did not return messages from IBJ seeking comment for this story.
History, culture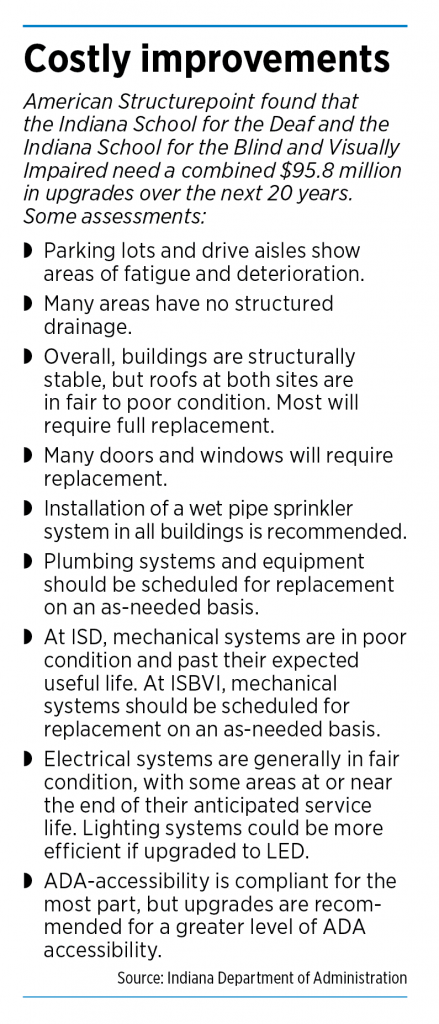 Still, some in the communities have concerns.
Keyes, with Indiana Disability Rights, said the task force made no commitment that any cost savings from co-locating the schools would be spent beefing up programming, though members hinted at that. She'd like to see any cost savings committed to enhancing programs.
And Porter told IBJ he's hesitant to merge the two campuses, which have their own culture and history together.
"They think it costs too much money to maintain those properties, which are several decades old," he said. "When it comes to the penal system, the prisons, they don't mind spending money on that. They don't want to spend money on our human capital."
Holly Elkins, a member of the Indiana Association of the Deaf, spoke against co-locating the schools during the task force's November meeting. She told IBJ the association strongly believes the schools should stay in their current locations. The Indiana School for the Deaf has long-standing connections to nearby resources.
"Co-locating ISD and ISBVI would unduly impact students, parents, and other critical supports which would be disruptive and cost-prohibitive at multiple levels to already underrepresented, disempowered and marginalized groups," a statement from the association reads.
The schools' capital improvement needs look out 20 years, so the state could afford to update the current facilities, she said.
Geeslin expects the deaf community's opinion to be mixed on whether the school should move.
"People know that we need new facilities. They know the ones we have we've been trying to maintain for a while," he said. "We still have to be able to embrace change; we have to go for what's best. Best for now, best for tomorrow. I'm ready to take this challenge. I'm ready to move forward."
Most of the deaf community wants the school to stay on the same campus because it's been there more than 100 years, said Gantt, whose son also graduated from there.
"There's deep history involved, a lot of deaf culture," he said. "It's very sentimental to the deaf community, and I'm sure it is the same thing for the school of the blind."
Elkins, who wants officials to take time making a decision, compares the proposal to combining Catholic and Jewish schools on one campus.
"That parallels very much to what we're talking about doing," she said. "And they think it's workable."•
Please enable JavaScript to view this content.