Turner Woodard, the longtime local owner of the historic Stutz factory complex in downtown Indianapolis, has sold a majority of his ownership in the 400,000-square-foot property he rescued in the 1990s to real estate investment firm SomeraRoad Inc.
The deal, which closed Thursday, includes both the Stutz Business and Arts Center at the corner of 10th Street and Capitol Avenue, and the property known as Stutz II, which sits adjacent to the south.
Both Woodard and SomeraRoad declined to discuss financial details of the transaction, including the sales price and the percentage of ownership that Woodard and his son Turner John "T.J." Woodard retain.
SomeraRoad CEO Ian Ross said he is not yet prepared to reveal his firm's plans for the building, other than to say that it intends to retain the historic character of the 110-year-old property.
"We love its authenticity, its architecture, its spirit, and our goal really is to preserve that," he said.
The Stutz complex was built in 1911-1912 by Harry Stutz, who founded the Stutz Motorcar Co. The facility produced cars until 1935, when the Great Depression forced the manufacturer to close. Eli Lilly and Co. purchased the complex in 1940 and operated a packaging division there until 1982. The property then stood vacant until 1993, when Woodard purchased it.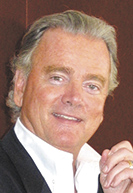 Woodard redeveloped the property and subdivided it into tenant spaces ranging in size from 150 square feet to more than 6,000 square feet. Today, the complex is about 90% occupied and has 200-plus tenants—dozens of artists have studios there, but tenants also include a range of manufacturing and tech companies.
SomeraRoad will work with existing tenants, the Stutz Artists Association and neighbors to determine "what makes most sense to take this building into the next phase," Ross said. "We want to be as locally-minded and locally-oriented as possible. We don't want to disrupt anything that's here already."
Woodard said SomeraRoad's plans include numerous physical upgrades such as installing a new heating and air conditioning system, new elevators, and likely new windows and skylights. Plans also call for a new museum-type space for Woodard's car collection, which will be relocated from its current space on the second floor of the building.
"It's a landmark property," Woodard said of the Stutz complex. "They've promised to keep it that way and make it better."
Artist Amy Carroll, a Stutz tenant and the president of the Stutz Artists Association, said SomeraRoad has already met with some of the building's artists. Based on that meeting, Carroll said she's optimistic that the new owners will bring vibrancy to the building.
"They definitely said they want to keep the arts highly involved," she said.
Carroll also acknowledged that some of her fellow artist tenants are more tentative and concerned, especially amid the pandemic and its uncertainties.
"Change is hard, and it's (the ownership change), an unknown in a time of unknowns," she said.
As recently as 2018, Woodard told IBJ that he was not interested in selling the Stutz.
"There's been plenty of interest over the years, but it's just not for sale," the developer said at the time.
Woodard, 72, said several factors helped changed his mind: SomeraRoad wanted to retain the Stutz's historic character, and the firm was persistent, contacting him several times over the past year to express interest in buying the property.
"That told me that they truly were interested," Woodard said. "It wasn't a passing interest."
SomeraRoad, which has dual headquarters in New York City and Nashville, Tennessee, had the good timing to approach as he was working on his estate planning and thinking about the long-term future of his properties, Woodard said.
The new owner is bringing in the real estate firm Colliers to handle leasing and property management, employing many of the dozen or so people who had worked at the building for Woodard's management company, Turner John Management.
Woodard said a few of his management employees are staying with him, and both he and they will relocate by the end of the summer to launch a new redevelopment project that he's not yet ready to discuss.
"Stay tuned," he said.
Formed in 2016, SomeraRoad has done more than 50 projects around the United States, with a focus on acquiring and redeveloping properties in markets like Nashville, Louisville, Pittsburgh and Kansas City.
The firm has done some other deals in the Indianapolis market. In November 2019, SomeraRoad and Farmington Hills, Michigan-based Friedman Real Estate acquired the former Marsh Supermarket corporate offices at 9800 Crosspoint Blvd. in Fishers. The two firms sold the property last year to local tech firm Knowledge Services.
SomeraRoad also acquired, and later sold, several of Marsh's former grocery store locations.
Please enable JavaScript to view this content.
Story Continues Below
Editor's note: You can comment on IBJ stories by signing in to your IBJ account. If you have not registered, please sign up for a free account now. Please note our updated comment policy that will govern how comments are moderated.