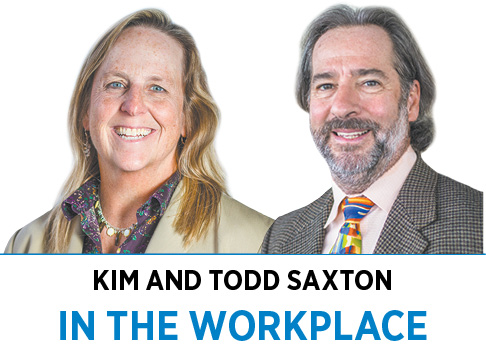 Consider Exact Target back in 2003. Lessonly. Or Interactive Intelligence. All successful ventures that started small and later established themselves in the Indianapolis tech scene.
As they say, hindsight is 20/20. And we know the majority of startups fail. Looking back at these local ventures, what was it about them that helped them succeed? And what questions should you ask if you're considering joining an early-stage company? Here are a few key questions we'd encourage you to ask:
◗ What is the vision for the company? Do your homework on the CEO. Try to meet all the founders. Ask each of them what his or her vision is for the company and its future. Recognize that this will be a roller coaster ride. You should "buy in" to the startup's vision, and the vision should be relatively consistent across founders. By vision, I mean: What problem are they solving? You need to be passionate about solving that problem too.
◗ What stage is the venture in? Is it pre-revenue? If it doesn't yet have customers or revenue, you'll especially have to love the problem it's solving. The earlier you're getting into a venture, the riskier the situation will be. If you're looking for security in a job, this isn't the situation to jump into. If the startup has launched its offering and has revenue, the question is: Is revenue growing or will you be part of figuring out how to grow revenue? The more revenue the company has and the better it is growing, the more stable it is likely to be.
◗ Who are your investors? How are you funded? If the venture is funded, understand the funding and profit structure. Know who the investors are and whether revenue growth or profit is the goal. For how long is the venture funded? Depending on where the venture is in the funding cycle, it could run out of cash in three to 18 months. Knowing this will help you set expectations.
◗ What are the opportunities for equity or options? You may not make the same market dollars for your role that you would make at a more established firm, particularly with the youngest ventures. Make sure there is upside with equity or options if the company does well.
◗ What are the critical next steps for the company? Is the focus product development, raising money, landing new customers or all the above? The relative focus will tell you more about how you can contribute.
◗ Could I get involved on the side to start out? Consider getting involved with the venture as a side hustle. You might consider taking on a short-term project to see what the firm is like and consider whether you like the environment. Being successful and happy in a small company is really all about fit; that's more important than at large companies. Do you fit with the team and with the early employees? By taking on a short-term assignment, you'll be able to test the waters and not only see if you gel with the company's vision, but with those who will be your coworkers, as well.
Above all, be prepared to be flexible. And be prepared to do anything! If you have rigid ideas of what a job should involve and what you're comfortable doing, you're probably going to be disappointed in an early stage venture. The company will likely change direction a lot, and its employees will have to as well. Recognize also that startups will need their early employees to wear a variety of hats—so don't expect answers to be very specific about your responsibilities. Your role is likely to change. Expect uncertainty!
Every company has to start somewhere. And everybody needs good employees who are willing to take a risk and "buy-in" on an adventure that could lead to success. Choosing the right adventure is the toughest part. Asking the right questions might keep you—and the company—from going down the wrong path.•
__________
Todd Saxton is associate professor of strategy and entrepreneurship and M. Kim Saxton is clinical professor of marketing at the IU Kelley School of Business at IUPUI. The Saxtons are co-authors of "The Titanic Effect: Successfully Navigating the Uncertainties that Sink Most Startups."
Please enable JavaScript to view this content.