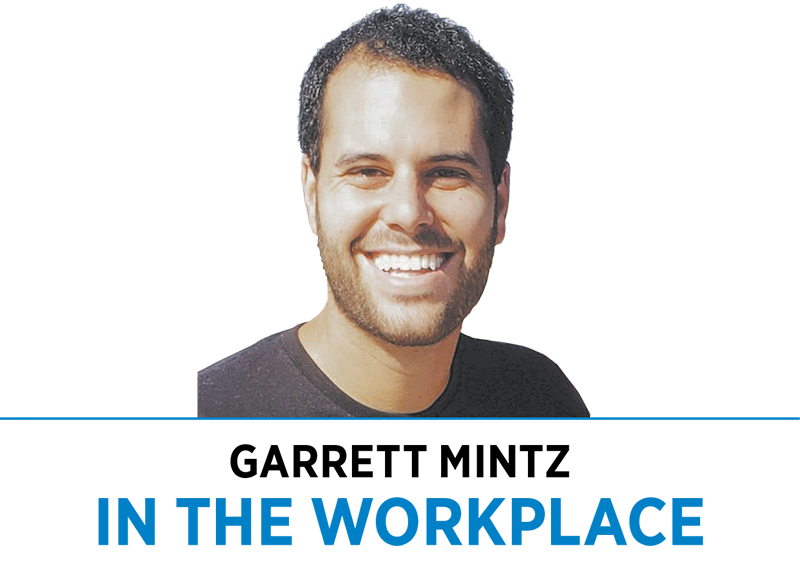 I was fortunate enough to be invited as a guest on the IBJ podcast a month ago to discuss the topic of the Great Resignation and why people are making career changes in droves. One of the consistent themes my fellow guest, Mandy Haskett, and I identified was how critical the manager's role is in whether people stay or go.
One of the most important characteristics of strong managers who engage their team and help them feel connected to the work is their ability to conduct effective one-on-one meetings with direct reports.
Gallup research has identified that 70% of employee-engagement variance is based on the relationship between the manager and that employee.
The adage "people don't quit jobs, they quit bosses" is absolutely true. And the best way to ensure that you have a pulse on your people is by having regular one-on-one meetings with direct reports to understand their feelings about work and their own path within the organization.
What is a one-on-one?
It is time taken between a manager and direct report to discuss updates and their overall feelings about the work. However, not all managers treat these meetings with the same significance. Some managers define a one-on-one as a quick chat about upcoming tasks. Other managers create an agenda to discuss key components of the employee's work, keep notes from previous conversations to follow up on, and share a vision for the employee (and have the employee share a vision with them) that includes his or her role in the organization and role within the particular team or department.
The difference between the former and latter examples of such meetings is vast. And you simply can't get a good read on the situation without putting in the work to have effective one-on-ones. So, let's identify what an effective meeting looks like.
An effective one-on-one?
A manager should ask a direct report to share, before the meeting, some updates about his or her work (e.g., goals, perceptions of task performance, team productivity, team cohesion, feelings about ability to help others without being asked).
This key step gives the manager context on what has been accomplished since the last meeting and how the direct report feels about work from a high level.
The manager should then have questions prepared will help the manager better understand any gaps between the manager's perspective and the direct report's experience. Some examples:
◗ What areas do you think you performed well in this past month and what areas do you think you could improve on?
◗ What aspects of your work do you like most? How do they play into your strengths and vision for where you'd like to be?
◗ How do you feel about your work and the people you work with?
◗ What areas of your work would benefit from greater clarity from me or other team members?
Don't ask simple yes/no questions or "why" questions.
Yes/no questions are not as effective in a one-on-one because they leave out the details that provide context and understanding. "Why" questions are also not as effective because they insinuate that something needs to be justified. It puts the employee on the defensive and hampers shared understanding. It also discourages employees from being honest in future conversations.
What/how/who questions are more effective because they emphasize curiosity and help a direct report feel comfortable sharing an honest assessment of themselves, their team and their experience.
How to measure the impact
Management is not a science with a one-size-fits-all solution. Instead, it's an art, with managers adjusting on a case-by-case basis to fit their direct reports, their work and their work culture.
At Ambition In Motion, we have created a tool that helps managers better understand their direct reports' core feelings about work over time (updates on goals, feelings about their task performance, feelings about the team productivity and cohesion, and feelings about their ability to help others without being asked) called AIM Insights.
One way the tool is effective is in measuring the correlation between the number of one-on-ones and the change in employees' responses about their core feelings about work over time. A positive correlation means the more meetings that a manager has with that direct report, the higher the direct reports' scores climb (which means the manager should have more one-on-ones with that employee). When there is a negative correlation, that means the content and quality of those meetings need to change to help improve that employee's feelings about work.
Of course, other factors can impact how employees feel at work, beyond their relationship with their manager, so this can't solve every challenge an employee is facing at work. However, refer back to the Gallup statistic—70% of employee-engagement variance is based on the relationship between manager and direct report. Measuring this every month can help a manager find the right communication style and cadence that works best for each direct report.
This, in turn, can help managers better understand their employees, improve their engagement levels, and increase retention. As the relationship between employees and employers continues to evolve, I'm sure the "winners" of the great resignation will be the managers who adapt and thrive. They will keep their best employees, develop up-and-coming stars, and provide a prime landing spot for anybody who's sick of the old paradigm.•
__________
Mintz is founder of Ambition in Motion, a firm that helps companies increase employee engagement and collaboration by implementing corporate mentor programs.
Correction: This story has been corrected to properly spell the name Mandy Haskett. You can see IBJ's corrections and clarifications at IBJ.com/corrections.
Please enable JavaScript to view this content.