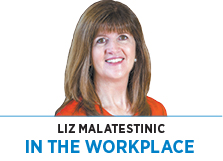 Until recently, most recruiters considered Zoom or Skype interviews as tools best limited to the screening process—useful only in determining who should be selected for in-person interviews.
The pandemic has turned that thinking upside down. Hiring through virtual interviews is now common, and even necessary, for many companies. Given the time and money that can be saved by interviewing and hiring online, the practice might be here to stay, although there are both practical and legal implications for employers to consider.
The most important legal consideration in virtual hiring involves the completion and verification of I-9 forms. The I-9 has been around since the passage of the Immigration Reform and Control Act of 1986, and it requires that all employers personally inspect documentation that proves the identity of an employee and verifies that the person is legally eligible to work in the United States.
Due to the large number of employers shifting to remote work this March, temporary I-9 verification guidelines were issued by the Department of Homeland Security in conjunction with U.S. Immigration and Customs Enforcement. These guidelines allowed employers to review I-9 documentation remotely, with the stipulation that the documents had to be physically inspected once a company returned to "normal operations." Employers who adopted a remote I-9 process were required to document their remote-work policies in writing.
These guidelines have been extended several times and will likely be extended again, given the increasing numbers of COVID-19 cases in the country. Employers need to monitor the situation to ensure compliance.
Beyond legal concerns, employers should focus on ensuring that their virtual hiring and interviewing protocols reflect the same level of professionalism as their in-person practices. Companies spend a lot of time and money developing their organization's "brand," but they sometimes neglect their employment brand, or how they are perceived as potential employers.
Some employers have adjusted their hiring practices to adapt to a virtual environment, but others might still be playing catch-up. Just because a recruiter is logging in from a home office in the spare bedroom does not mean he or she should sacrifice professional appearances. Small adjustments in an online environment can make a huge difference in perception.
Adopting a virtual background removes distracting personal items behind a speaker. Zoom and Microsoft Teams both offer the option of a virtual background, with built-in variations as well as the opportunity to upload your own background image. Using a company logo for the background is a great way to instantly set the tone for an interview.
It might seem like a minor issue, but lighting should also be a consideration for Zoom interviews. No doubt, you have at some point conferenced with someone who is backlit, with their light source behind them and their face in shadows. While that might be fine for day-to-day meetings, it lends an unprofessional air to online interviews. A quick Google search for "Zoom lighting" will provide numerous, inexpensive options to correct the problem.
The interview conversation itself should be no less professional than it would be in the office. This means providing the candidate with an agenda ahead of time, outlining the names and titles of people with whom they will be speaking and the times for each interview. All interview questions should be well-planned and structured, and each candidate should have the opportunity to answer the same questions.
It is important to maintain as much eye contact with the camera as possible, even though we're inclined to look at the candidate's face. You can lessen this disconnect by dragging the candidate's image to rest directly under the webcam. Interviewers will be able to see the candidate while also creating the impression of eye contact.
Current high unemployment numbers can create misleading assumptions about talent availability. While there are plenty of people looking for jobs, it's not always easy to find people with the right skills for each open position. With a little bit of effort to polish your virtual employment brand, you might find it easier to attract the talent you need.•
__________
Malatestinic is a senior lecturer in human resource management at the Indiana University Kelley School of Business at IUPUI.
Please enable JavaScript to view this content.