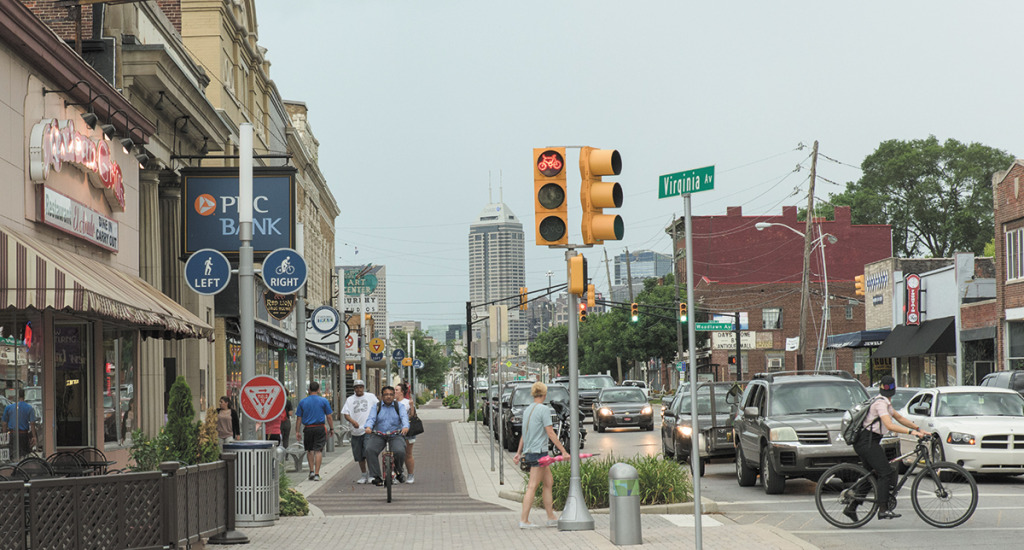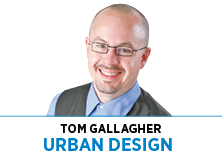 The quiet that has fallen on downtown these last few months is jarring and disconcerting. Right now, it's hard to see how it will recover, but it will, as it has numerous times before. When it does, some things will be recognizable; others, completely different.
Almost certainly, we will travel again—for events, conferences or just to visit. Once we figure out how to play sports again with fans in the stands, maybe there will be renewed enthusiasm for being at the game. Working from home has made a lasting impression, which means large, centralized headquarters are likely a thing of the past.
The pandemic has altered, at least temporarily, all of these sources of downtown vitality. It also has laid bare a significant weakness: downtown's notably low residential population.
According to Downtown Indianapolis Inc., at the beginning of 2020, approximately 30,000 people lived in the 6.5-square-mile area known as the Regional Center, the more formal moniker for what we casually call downtown. People who live in that area bordered by 16th Street on the north, I-65 and I-70 on the east and south, and the White River on the west already think of downtown as a neighborhood or a collection of interconnected neighborhoods.
But, collectively, those neighborhoods have grown by only 10,000 people over the last 15 years. Downtown remains at a density similar to the average suburban subdivision, well below the critical mass of population that results in an ecosystem of markets, restaurants, retail and other workplaces that are accessible without cars and that respond to local needs and desires rather than depending on visitors from the broader region.
It is this constant undercurrent of life that gives downtowns their real vitality. Moreover, it is what gives downtowns resilience. Residents can look after one another and the place long after visitors have gone. A well-functioning neighborhood, having its constituents mostly within walking distance, can be flexible in times of crisis, like the current pandemic.
That said, identifying the population size that will achieve critical mass is an elusive endeavor. It is not one idealized density ratio but a physically and culturally influenced sweet spot somewhere between desolate and overcrowded—enough to power an economy without over-escalating demand or overburdening infrastructure.
While it will take deeper study to understand downtown's ideal critical mass, we can theorize using data from other cities. Manhattan, with its density of 75 units per acre being a far cry from Indy's five units per acre, leans heavily toward overcrowded and unaffordable. On the other hand, cities that consistently top the charts among the most livable—like Minneapolis, San Francisco and Vancouver—have downtown densities of about 20 units per acre.
With that as a framework, we can begin to imagine the magnitude of the task: encouraging an additional 50,000-70,000 people to choose downtown as home.
Yet, doing so would allow us to weave downtown together as a series of 15-minute districts, collections of neighborhoods purposely connected to an identifiable center, where critical needs and desired amenities are within a reasonable walk or bike ride. We can see the beginnings of this in places like Mass Ave and Fountain Square, which for some are not just entertainment districts but are centers of a way of life.
It would also allow us to address the essential component of the so-called "missing middle" housing. Between single-family homes and apartment buildings is a full spectrum of rarely implemented housing options, like carriage houses and similar accessory dwelling units, doubles, townhouses and three-flats. This broader range means a more naturally occurring strata of price points, more possibilities of affordably living in desirable places, and ultimately more entry points to ownership and wealth-building.
Downtown will recover. In fact, there are real and tangible opportunities before us right now. Inside the Mile Square, beyond building renovations, office conversions and infilling acres of surface parking lots, is the long-term future of Circle Centre mall and the area around the soon-to-be vacated county jail. In the rest of the regional center, there are once-in-a-lifetime possibilities at 16 Tech, the former GM site, the often overlooked area southwest of Lucas Oil Stadium, the area around the new IU Health downtown hospital and the properties to be vacated by the current one.
This time around, reawakening downtown will have to depend less on attracting visitors and more on embracing its residents and luring new ones to a self-sustaining network of neighborhoods.•
__________
Gallagher is a principal and urban designer with Ratio and a professor-in-practice of urban design at Ball State University. Send correspondence to TGallagher@ratiodesign.com.
Please enable JavaScript to view this content.