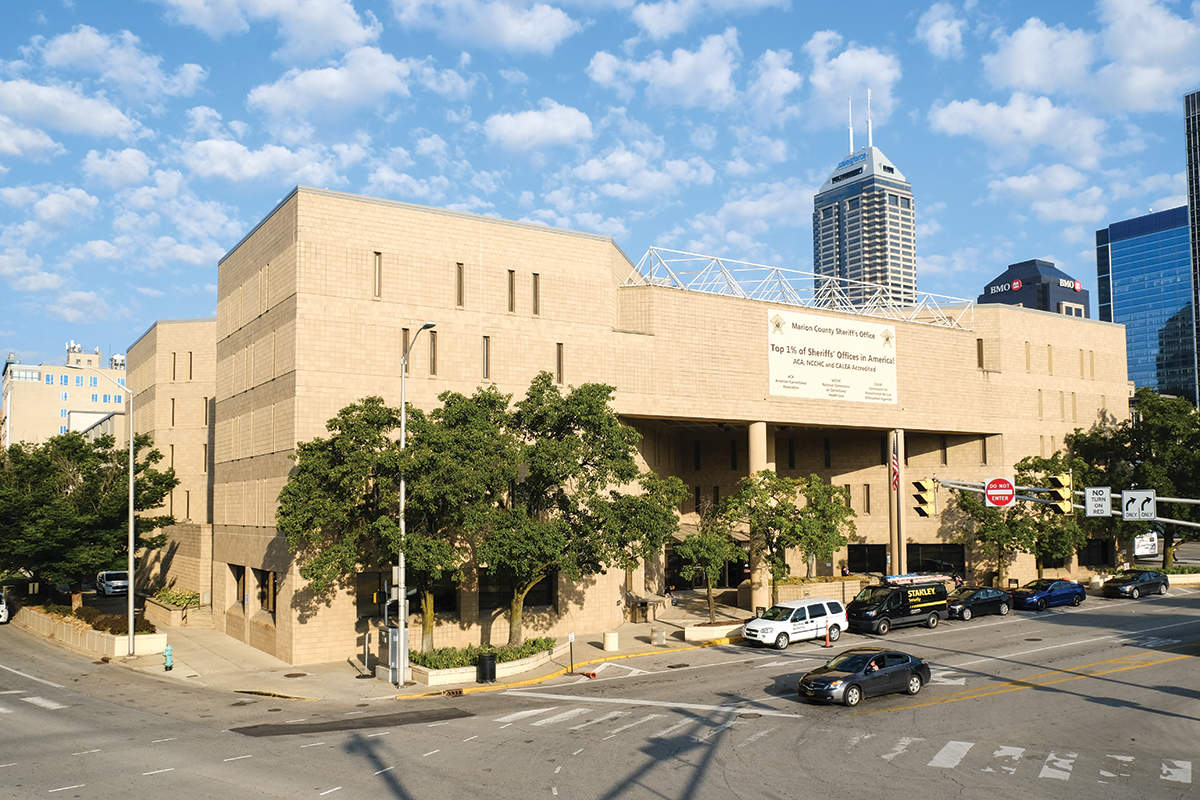 City officials are taking a fresh, hard look at municipal-owned real estate as part of a larger effort to repurpose and redevelop several sites that will be largely vacated as agencies move to the Community Justice Campus, beginning late this year.
Already, the city has issued a request for information from developers interested in a reuse of all or part of the aging City-County Building—the physical heart of local government—with an eye toward multifamily and government office uses. About half the building will be vacant by early 2022 after the courts, Sheriff's Office and other departments move three miles away, to the justice campus in the Twin Aire neighborhood.
An assessment released this week found the 30-story building is expected to need at least $35 million in updates, but experts say the figure for a comprehensive redevelopment will likely be far higher.
But the city's planning goes beyond its primary building. The city will also no longer need its two downtown jail buildings and inmate processing center, for example, opening development opportunities on the east side of downtown.
And city officials are still considering what to do with the former City Hall at the northwest corner of Ohio and Alabama streets. The city has tried several times to find a reuse for that historic structure but the one serious proposal—to turn it into a 21c museum and hotel—failed when the developer couldn't put together the financing.
Setting the stage
On Sept. 7, city officials amended a 4-year-old agreement with local developer Browning Investments to make it easier and less expensive to redevelop city-owned properties.
Indianapolis signed the original $1.1 million contract in 2017 with the firm for real estate consulting services for holdings that include the City-County Building, Old City Hall, Jails I and II, and the Arrestee Processing Center, along with the Juvenile Detention Center four miles north of downtown, at 2451 N. Keystone Ave. To date, Browning has done consulting work only on the City-County Building and Old City Hall.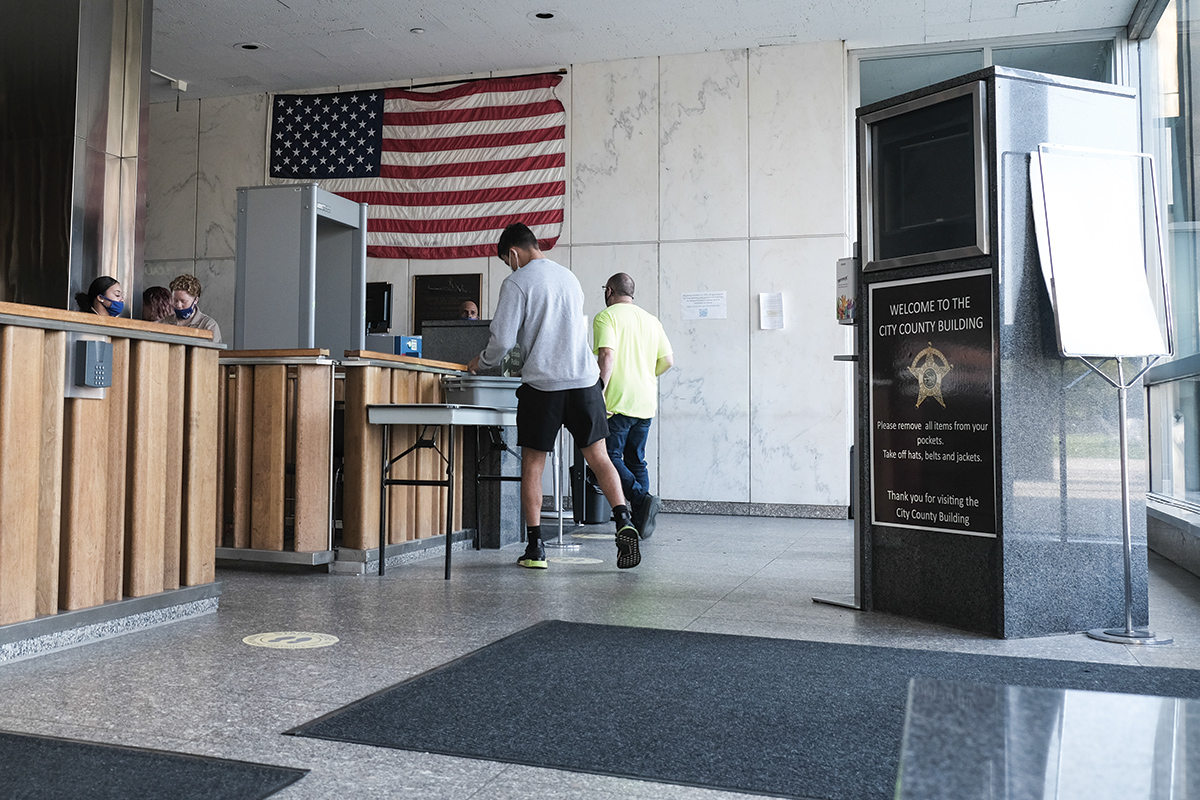 But that contract was holding up development possibilities, officials said, because it included fees that made redevelopment by other firms more expensive. Browning could collect a hefty contingent fee on any property in the contract that it wasn't selected to develop.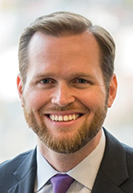 "The realization was, earlier this year, that I needed to have a conversation with Browning," said City Controller Ken Clark. "We knew we'd like to put something out to solicit [offers], so we'd like it to be free and clear for anybody" interested in redeveloping the properties.
The amendment clears a path that Clark said could go a long way in shaping the future of those buildings. Browning agreed to give up the fees on all but Jail I—for which it will still receive 2.5% of the cost of any redevelopment if it is not selected as developer. Even if Browning opts not to redevelop that property, it will get paid when someone else does.
"The agreement was to keep the contingent fee on Jail I, but take it off the [City-County Building] and Old City Hall, so we can move these two forward now," Clark said. The city will turn its attention to the Jail I building, at Maryland and Delaware streets, once the forensics crime lab moves out.
Such contingency fees are often part of consulting contracts, officials said, especially when the company isn't charging a lot for its services.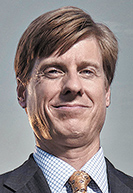 In fact, said Browning CEO John Hirschman, adding those contingencies can help drive business.
"That's part of the reason we do this work—we'd love the opportunity to be the developer on properties that we consult on," he said. "We're not hiding the fact that we do this consulting work to help us get more development work."
Clark said Browning was willing to amend the contract because it wasn't interested in developing the City-County Building or Old City Hall—but might have an interest in the primary jail site.
"They could have held [those fees] over our heads if they wanted to," he said, "but they didn't because they want progress, like we do, in the community."
'Landscape has changed'
The city has made multiple efforts in recent years to find a path forward for its real estate portfolio, particularly after the effort to create a comprehensive justice campus began to coalesce. And in 2017—after the hotel proposal fell apart—the city also put out a request for more ideas to reuse Old City Hall, but ultimately didn't move forward on any of the proposals it received.
Progress on all those real estate efforts was then stifled by the pandemic, which led the city to seek an additional evaluation of how the buildings could best be used without an overreliance on office space.
Taylor Schaffer, chief of staff and deputy mayor, said the city views Browning as an important partner in its efforts to offload properties, especially given the impact of the pandemic.
"I think it's fair to say that the real estate landscape has changed over the last five years in so many ways, but having someone who is able to look at these pieces holistically, as opposed to a piecemeal approach," was critical, she said.
Sara Heidtmann Coers is associate director of the Center for Real Estate Studies at Indiana University's Kelley School of Business. She said the city is wise to constantly evaluate its real estate holdings—particularly when it's consolidating so many operations into a new campus.
"From what I have observed, it's fairly common for [cities] to pair up with someone who's a little bit more knowledgeable" on the real estate development side, she said.
But, she added, finding non-municipal uses for the aging properties could prove difficult, especially given the millions of dollars in deferred maintenance on the City-County Building and Old City Hall alone.
"When you get into an adaptive reuse situation, it can be really challenging," Coers said.
"I would expect that some of these buildings will get redeveloped, but it'll be very challenging from a financial feasibility perspective," she said. "And some of them, I think, will have to be torn down, like the jails."
In its agreement with Browning, the city committed to taking steps toward a redevelopment plan for Jail I by the end of 2022.
Clark also told IBJ it's likely the jail redevelopment will be "a demolition job, as opposed to a reuse."
Market East opportunities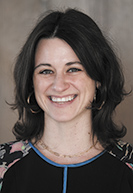 Scarlett Martin, director of the city's Department of Metropolitan Development, said there is ample opportunity for the various properties to help create a comprehensive development for the Market East Cultural District, which also includes the soon-to-be-decommissioned Indianapolis Downtown Heliport.
She likened the collection of properties on the east side of downtown to development along Massachusetts Avenue—both with the Bottleworks District and the Circle City Industrial Complex.
"I think as you further develop Market East, there's still an opportunity for that kind of hub," she said. "Being able to make some key decisions about city-county real estate in [that area] unlocks opportunities for private investment, because we know there's infill opportunities throughout.
"Whether it's empty parking lots or underutilized buildings, creating density and creating private development, to me, is the key opportunity of being able to make these big real estate decisions."
For Jail II and the Arrestee Processing Center, which hug the west side of the Interstate 65/70 leg, one option might be to incorporate the sites into the progress already underway at the former Angie's List campus, now called Elevator Hill, just east of that interstate leg.
Rob Coombes, a broker with Shook Realty Group, which represents the ownership group for Elevator Hill (which includes IBJ Media co-owners Nate Feltman, Mickey Maurer and Bob Schloss), said it's possible the properties could come into the fold.
"We would obviously love to incorporate them into our overall project," he said during IBJ's recent Commercial Real Estate and Construction Power Breakfast panel discussion.
"So, reusing those sites to incorporate the near-east side and allow them to be a part of the downtown is going to be a big piece of it. I think that there [are] several great uses that I know Elevator Hill would love to have a say in, so we will keep talking and try to work it out."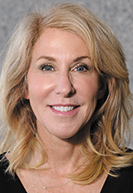 Sherry Seiwert, president of Downtown Indy Inc., said evaluating all the properties as a unit—alongside the other vacant or underused parcels downtown—is the right approach. She said that could even include Circle Centre mall.
"I think it's exciting to be thinking about the opportunities that downtown has for those sites," she said. "All of them have challenges, but there is real opportunity there. In the same breath, all these will obviously cost a significant amount of money."
Next steps
Coers said the city will likely need to kick in some public money.
"There needs to be some sort of financial booster involved … to make adaptive reuse work," she said. "That's why, [with] the City-County Building, they're going to have to find those ways to either get support through the city—different types of incentives or funding—or they're going to have to find some component or piece that will make it really worth the time, money and energy to get involved."
The city has indicated it is open to incentives for redevelopment of the City-County Building, as well as several of its other properties.
"The longer it sits vacant, the more challenging it becomes to adaptively reuse that City-County Building. They're getting in front of it, but then they have the additional challenge of what they do with the remaining city and county offices," she said. "So, it has its own set of challenges that aren't even necessarily related to the real estate. It's almost like you have to have … all the dominoes in place so that they all fall at the same time."
The decision-making process has not yet started for other key structures, including the second jail, the processing center or the juvenile facility.
City Controller Clark said he also expects the city will look at the rest of its real estate portfolio as part of any future moves, with the city holding more than 200 properties, including police and fire stations. But he stopped short of predicting consolidation or sales of any of those properties.
"There's a lot of opportunity to contemplate what real estate the city may need and how we could organize our real estate," he said. "Now, we have remote work as a part of the equation—it just never was before. It's just kind of a whole new game."
But he said he's optimistic movement could occur on the City-County Building soon, with tours tied to the RFI set to start in a couple of months.
That said, he indicated there's no appetite to convert the building to non-government office space, because of the continued glut in office space caused by the pandemic.
"When you talk about the CCB, I think by the end of the year we'll have, on some level, a lot more clarity of where we're headed on long-term reuse," he said.
If the city opted to move remaining offices—such as putting some of its staff in Old City Hall or as part of a bid to become a more decentralized city government—Clark would have to begin fielding ideas for where downtown city offices could locate.
He said most options are on the table.But he noted that, at 90,000 square feet, the former city hall would almost certainly not meet the city's space requirements.
"We haven't decided what approach we would take in the future, and we don't know that we need to talk about any of that until we know whether there's a redevelopment option" for the City-County Building, he said.
"If there is an option that we think is worthwhile, then we're going to talk about what it is and what kind of space we need," he said. "It'll be totally different than a tower—we won't be in a tower downtown, I wouldn't think, if we're not going to be in the City-County Building."•
IBJ reporter Leslie Bonilla Muñiz contributed to this story.
Please enable JavaScript to view this content.