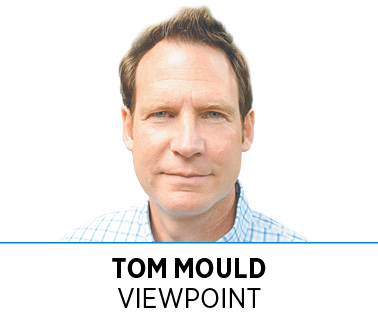 With more than 40 million people applying for unemployment since the start of the pandemic, can we expect to see the stigma attached to welfare begin to fade?
Maybe, if we can just tell a better story.
Stereotypical stories about poverty and welfare that cast aid recipients as lazy and entitled tend to emerge like clockwork during election cycles. But this year, with so many people who never thought they would need public assistance applying for aid, those narratives are likely to be disrupted.
According to the influential research of Michael B. Katz in the 1980s, people across all wealth categories—not just the recently unemployed—recognize that economic downturns like the one we're in can bring uncontrollable challenges for hardworking people, forcing them to ask for help.
But what about when things are back to normal? Many people need help for a variety of reasons even in the strongest economies. Even in a world without a pandemic, systemic obstacles don't disappear.
Recent research suggests that the empathy developed during a crisis can outlive the moment if we tell a compelling story. Studying crises including the bubonic plague, the first World War and the Great Depression, James Traub and Paul von Chamier found that governments can pass long-lasting welfare policies if they cast the crisis as a story—either about the sacrifice of the working and middle classes compared to that of the wealthy, or about how the challenges faced by some can threaten the economic system that feeds all.
What story will we tell this time?
For too long, we have listened to stories told by those who are far removed from the day-to-day experience of living in or near poverty. For the past seven years, I've been working as part of a research team to record the stories people tell about public assistance—from politicians and grocery store cashiers to aid providers and aid recipients.
If we listen to the stories aid recipients share about their own experiences—and not just to the stories of those newly affected by the pandemic—we can gain a better understanding of how anyone could end up needing help, even when the economy is strong.
For example, Diane worked as a certified nursing assistant for more than 30 years, committing herself to helping others even as her own health began to deteriorate. She was diagnosed with diabetes in 2005 and then breast cancer in 2014. With ongoing health problems that included temporary blindness and leg swelling so bad she couldn't walk, doctors told Diane she would need to quit her job.
"It was devastating for me because I like to work with people," she told us. "I was eating healthy, and I was exercising. I couldn't understand. The doctor said it was in my genes."
Working in the military, "Serena" got married and had three children. But divorce and an injury left her a single parent with few job prospects. She often lost the jobs she could find because her daughter's acute asthma forced her to miss work.
As we tell stories of the pandemic, it might be tempting to remember this time as a bizarre and deadly hiccup in an otherwise well-oiled social system. But if we can listen to those who were already facing insurmountable challenges, we have hope for transforming this moment into long-lasting social change.•
__________
Mould is a professor of anthropology and folklore at Butler University.
Please enable JavaScript to view this content.