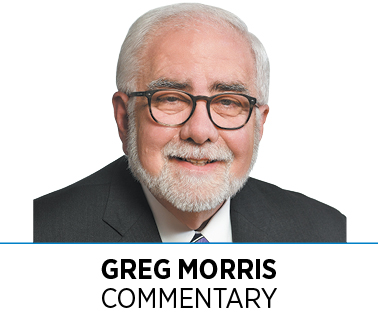 Working from home is business as usual for many folks. But for others, it takes practice to be efficient enough to meet one's productivity standards. Count me in this latter group.
For this discussion, I'm talking about making your home your primary place of work, which is what most of us should be doing right now. It's not the same as occasionally working remotely. I think I've got working remotely "on the road" down cold.
But I've found making home my main place of work challenging. And I have an advantage. I don't have two people trying to work at separate jobs with two or more small children running around. What chance do those folks have to get much done?
I understand I'm very lucky to have a great home office on the main floor that is set up with all the tools I need to work efficiently, including super-fast internet connectivity.
I've read all the "10 tips for working at home effectively" posts. I get up early every morning and shower and, while I'm not wearing a suit and tie, I'm dressed business casual—ready for a video Zoom meeting every morning by 8 a.m. at the latest.
And here's an observation from a recent videoconference: Unless you're a highly successful tech entrepreneur who sold your startup for north of $60 million, please don't look like you just rolled out of bed in a wrinkled T-shirt and haven't showered in the past week. It's not a good look on a close-up video.
OK, I've had breakfast, have my coffee, am at my desk ready to go for the new day. But I'm having trouble really getting rolling. I'm looking in the mirror now as I give myself a good talking to—channeling Ben Affleck in "Boiler Room": "It's time to get to work. Get off your ass. Move around. Motion creates emotion." This is a great time to complete projects that have been sitting on my desk for far too long.
So, what's the problem? There are just too darn many distractions being cooped up at home every day. For example, Bailey, our spoiled child—an extra-social West Highland White Terrier—will often meander into my office and demand attention while I'm working.
He'll crawl under the desk and lie on my feet or bring me his favorite toy—a small, stuffed panda bear he likes to fetch. If I'm not responding, he'll nose-bump my ankles. When I shut the office door, which has glass panels, he'll stand outside and stare at me. He doesn't play fair. Get focused and get back to work.
Other distractions include the temptation to eat too much. I must have gained at least five pounds in the past three weeks. Way too often, I go to the refrigerator and open the doors just to take another look, again, like I did a half hour before. I guess I'm wondering if anyone put something new in there since the last time I checked. Get focused. Get back to work.
I'm looking out my office window now, and there goes another golf cart with just one person on it headed to the course to play under the strictly enforced social distancing golf rule. Why am I even thinking about this? Get focused and get back to work.
After three weeks of this routine, I'm getting better at focusing on the work tasks at hand every day, but I can't wait to get back to my office on Monument Circle full time. Be well and, as you've been hearing a lot lately, we'll all get through this together.•
__________
Morris is publisher of IBJ. His column appears every other week. To comment on this column, send email to gmorris@ibj.com.
Please enable JavaScript to view this content.