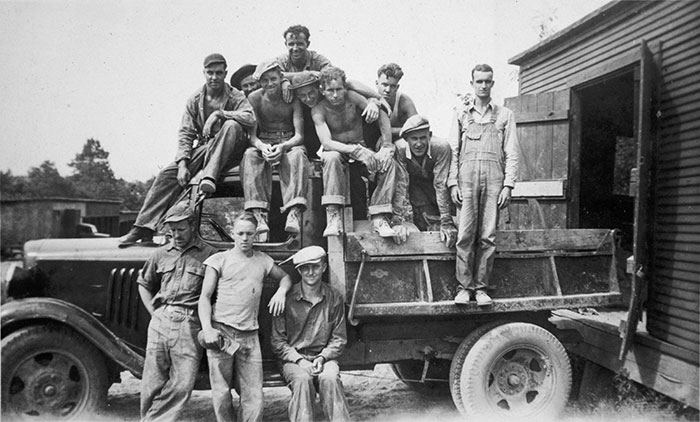 President Franklin Roosevelt created the Civilian Conservation Corps in 1933 in the midst of the Great Depression to provide jobs for young, unemployed men building roads, bridges, parks, dams, buildings and fire towers as well as improving forests and lands harmed by erosion. In Indiana, nearly 64,000 men—including the ones in this photo, estimated to have been taken in 1935—worked in 56 CCC companies on projects at state forests, game preserves and parks. Many of those buildings, bridges and other infrastructure remain in use today. The toboggan run at Pokagon State Park, for example, started as a CCC project. You can cross a CCC-built stone bridge at McCormick's Creek State Park, check out a 110-foot fire tower at Pike State Forest, and have a picnic at CCC shelters at parks across the state.
Sources: Indiana Historical Society, Indiana Department of Natural Resources, LivingNewDeal.org
Credit: This photo is courtesy of the Indiana Historical Society. More images are available at images.indianahistory.org.
Please enable JavaScript to view this content.