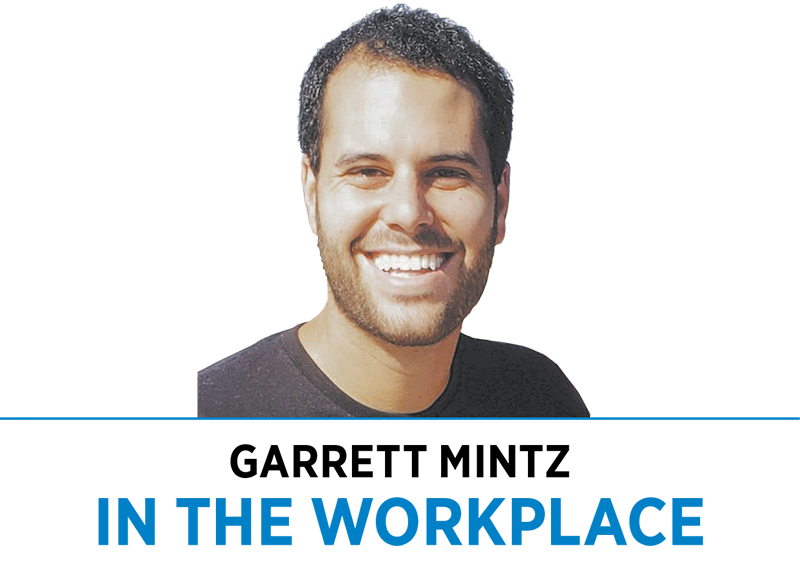 Engagement has become a popular metric for measuring satisfaction of employees, productivity and even the health of a company's culture.
Engagement has clearly shown a correlation to greater productivity and workplace happiness, but how accurate is our method for measuring workplace engagement? Are there leading indicators that might serve as a better metric for how engagement will change?
There are three problems with solely measuring engagement.
1. Engagement can change in an instant.
When an engaged employee becomes disengaged, it is often instigated by one event rather than by some extended sequence of events over time.
Most people enter a company excited to get to work and get started, thus are highly engaged. But as they spend more time with the company, they get to know more people and become more accustomed to the workplace. They formulate ideas and expectations about their co-workers and bosses and how they are expected to act. These expectations are compared and contrasted with their own internal compass for how the workplace is expected to operate.
When this new and engaged employee is confronted by someone strongly deviating from the expectations in a negative way, this negative event can muddle their expectations and disengage the employee.
2. Work-status changes can temporarily affect engagement away from the average.
There is usually a brief "honeymoon" period when taking up a new role or position. We feel eager to learn new things, jump on tasks that need to get done, and are open-minded to the feedback we receive. During those first months, our engagement is artificially elevated because we are drinking from the firehose.
If a company measures engagement every six months or annually and the survey includes employees in new roles, the results are likely skewed positively, which can lead to poor decisions.
For example, leaders might think: Why provide new activities for employees when engagement is already high? Instead, leaders might decide to double-down on quotas and operational goals and try to squeeze some extra productivity from their "highly engaged" workforce.
That type of scenario could put engagement and workplace morale into a tailspin. These artificially engaged employees might become overworked. And when they leave the honeymoon stage and revert back to the mean, their dwindling engagement could reach a critical threshold because leadership pushed when they needed to support.
3. Daily engagement measures lead to survey fatigue.
Some companies might claim they eradicate the first two problems by measuring engagement daily.
However, this approach brings a new problem: survey fatigue. If employees are asked the same questions every single day, they are going to grow accustomed to consistently responding a certain way, regardless of the underlying truth. Instead of capturing their engagement, we are simply building a pointless ritual into every employee's day.
In this case, gathering more data does not mean necessarily gathering better data. The previous two issues are very much still a concern. In fact, daily measurements might be worse than three- or six-month measurements because the habitual answers could override honesty right up until the event that flips the engagement switch.
However, there is a direct correlation to productivity and work satisfaction when engagement is high. So, measuring engagement is important.
And there are leading indicators that can help companies better understand whether engagement is susceptible to change.
The leading indicators our team has identified are communication barriers between employees and dysfunctional turnover.
We define communication barriers between employees as the lack of understanding about the obstacles another employee faces. We define dysfunctional turnover as turnover from employees who do great work and are engaged but are susceptible to leaving because of something going on in the company.
Our team has identified that 68% of engaged employees believe there are communication barriers between themselves and other employees at work. This is critical to understand. When employees don't understand the obstacles faced by their co-workers, they form assumptions about what other employees do. These assumptions can create a lack of empathy, which creates a high susceptibility for them to become disgruntled and disengaged by someone else's actions.
If you can understand how many of your employees experience communication barriers at work, you can begin to gauge how quickly engagement might change.
Dysfunctional turnover also involves communication, but it involves the communication employees receive for their specific job functions. When employees feel like they are not getting adequate feedback from their boss, they are susceptible to becoming disengaged. That can also happen when employees don't perceive that their colleagues respect the work they do.
Measuring dysfunctional turnover is not the same as employing the much-used "turnover intention scale," with feedback based on black-and-white statements like, "I don't envision myself working for this company much longer."
We measure dysfunctional turnover via factors like communication quality with colleagues and bosses during multi-person tasks and employees' perception of the respect they receive for the work they do.
In essence, engagement metrics do have a lot of value, but measuring engagement shows only where engagement is now, not where it will be. Measuring leading indicators like communication barriers between employees and dysfunctional turnover can be a lens into where engagement is going.•
__________
Mintz is founder of Ambition in Motion, a Bloomington-based firm that helps companies increase employee engagement and collaboration by implementing corporate mentor programs.
Please enable JavaScript to view this content.