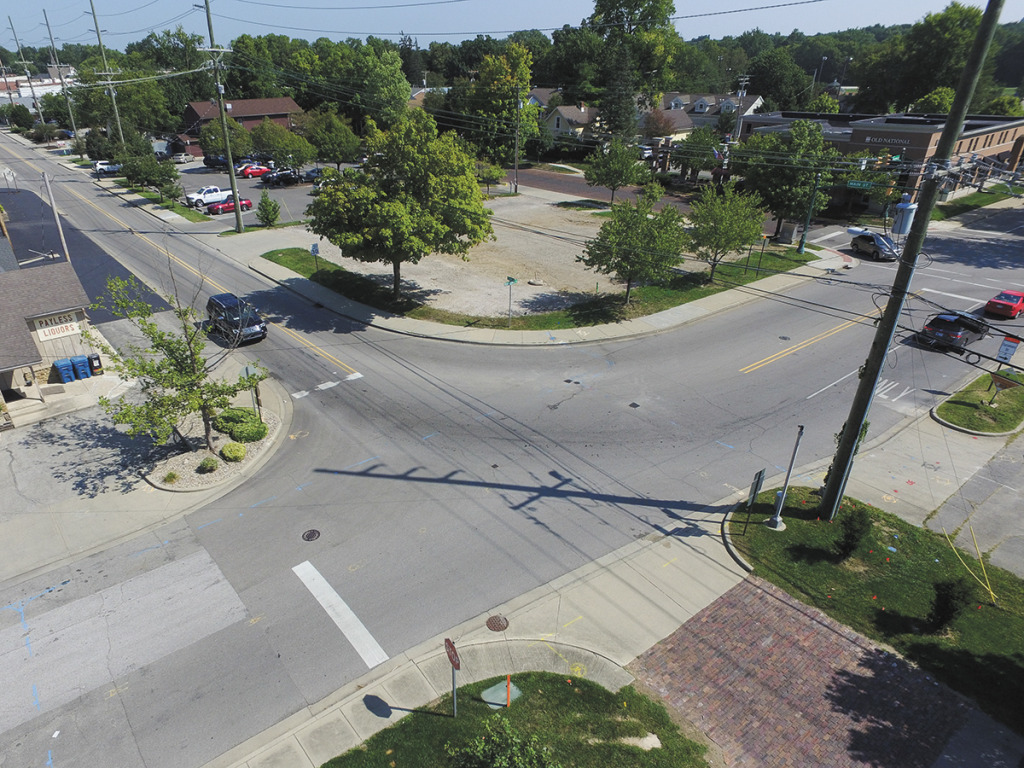 For years, Zionsville residents have rallied against mixed-use projects developers pitched for land south of the town's downtown village, derailing the proposals by arguing they were too dense and would undermine downtown's quaint character.
Rather than waiting for another developer to step forward with a plan neighbors might or might not like, Mayor Emily Styron, who took office this year, is flipping the script by scheduling public-input sessions that will shape a request for proposals the town plans to issue within six months.
The study area for the so-called community gateway project south of downtown spans 11 acres, including the block northwest of Sycamore and Main streets that housed a former PNC Bank and a Zionsville Lock & Safe until the town demolished the two buildings in late July.
It's unlikely, however, that the entire acreage would be developed. Instead, some of the land could buffer neighborhoods from development.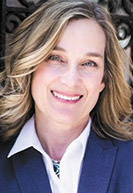 "People in neighborhoods all over Zionsville treasure the quaint, preserved nature of the Zionsville Village Business District. It's a core part of what we think about when we think about what it means to live in Zionsville," Styron said. "Whatever we do in this area, it can't overshadow or displace that identity."
Wayne DeLong, Zionsville's planning and economic development director, said the town bought the PNC and Zionsville Lock & Safe properties about six years ago. The study will cover those sites, a former Citgo gas station just south of that intersection and several adjacent parcels.
"We're re-setting the table," he said.
Though the town owns less than an acre of the 11-acre study area, Styron said it doesn't plan to buy more. Instead, Zionsville officials hope four to six months of public hearings spur new zoning guidelines that give private property owners and their development partners ideas for turning the blighted area into a community asset.
"From my perspective, we have just the worst entryway to what we put so much emphasis on—our quaint, brick-street Village Business District," Styron said.
"We need a fresh start in that area. We need to reimagine what visitors, residents, constituents see when they drive into Zionsville. We want to take it to that next stage of town identity."
Several developers have tried and failed to bring new life to the area in recent years.
In 2013, Indianapolis-based Buckingham Cos. began working to acquire 20 acres of land along Eagle Creek to the south for a mixed-use project that never came to fruition.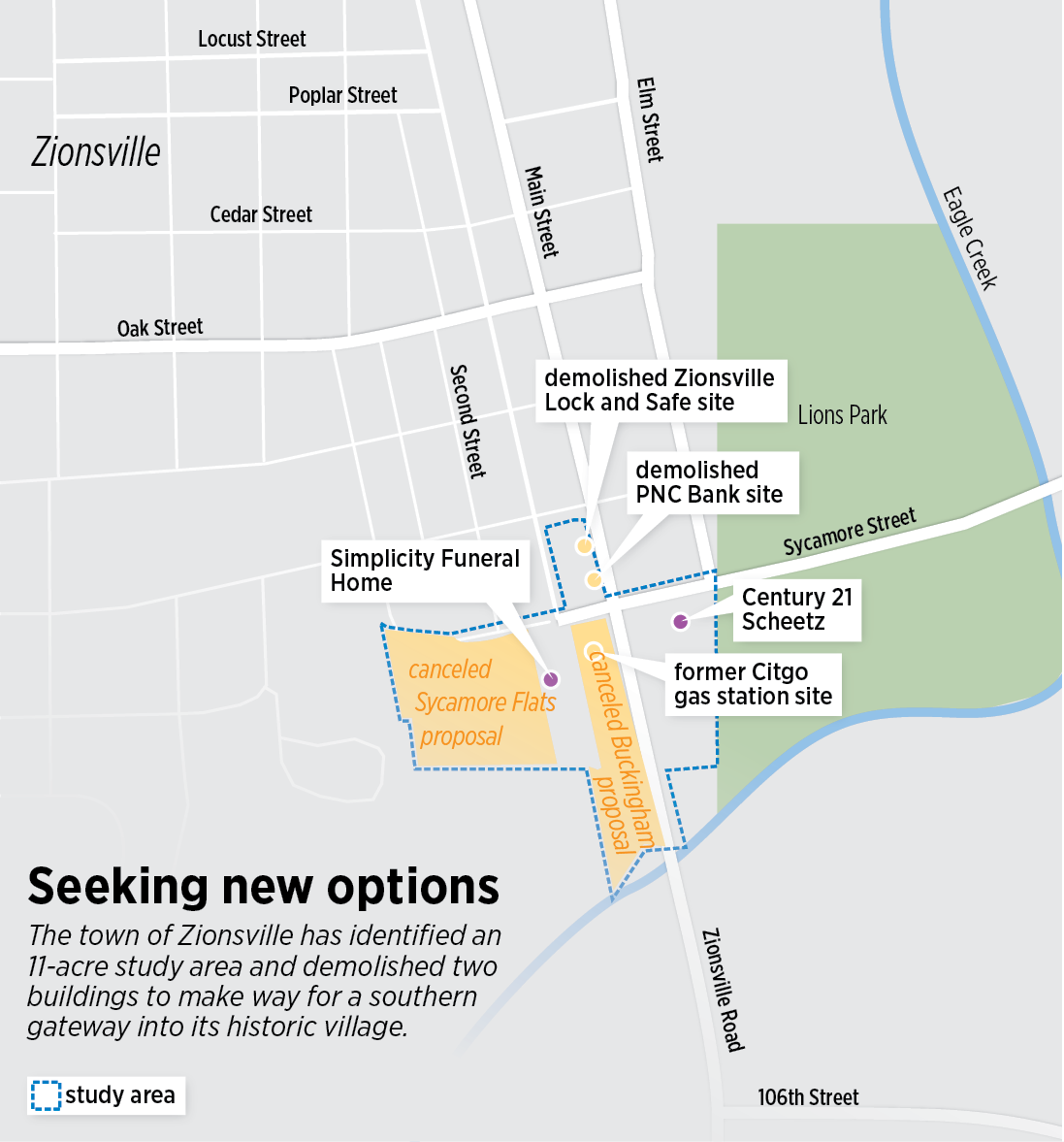 In 2016, locally based 200 West Partners LLC proposed a three-story retail and office building, a restaurant, single-family housing and a four-story multifamily building with 50 units on the site.
Faced with concerns about the project's density, the developer unsuccessfully tried to pivot to two, three-story office buildings with an underground parking structure.
Last year, Carmel-based J.C. Hart Co. Inc. attempted to rezone four acres on the southwest corner of Sycamore and Second streets—a property that formerly housed the Calico Corners store—to build Sycamore Flats, a 184-unit apartment complex with retail space and a parking garage.
Neighbors opposed the $40 million project, citing its density and potential for creating traffic problems. Thousands signed a petition opposing the development before the town council voted it down.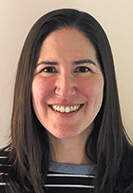 Julia Leonard, president of the Zionsville Village Residents Association, said many opponents were residents of downtown's roughly 600 homes.
"It was just too big and too dense for that area," she said. "In particular, we didn't want something that would dwarf the residences and the general feel of the village."
Looking ahead
Leonard said a survey she distributed to the association's 100 dues-paying members found that opposition to large-scale development remains strong.
She said members are more interested in new landscaping, green space and maybe a community center or smaller shops.
"We like the openness of what we have now," she said. "Giant buildings, a bunch of stuff packed in—that would be one of our least favorite options. We'd like to keep that feel to it instead of becoming a concrete jungle."
The 11 acres being studied fall under the Village Business District's zoning, which limits building heights to 35 feet and favors residential units on upper floors and commercial uses at street level.
DeLong said stakeholders might decide they want to do away with those standards.
"This process looks to discuss the ordinances currently in place and explore what the public wants to see built in the gateway," he said.
"If there are items that don't match up with the letter of the current ordinance, we'll need to document that and legislative consideration of those changes can occur subsequent to the completion of that public process."
No public meetings have been scheduled yet, but the town has hired Indianapolis-based Thomas P. Miller & Associates to lead its study.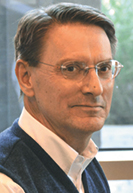 Matt Rueff, the firm's director of economic development and community resiliency, said he's begun evaluating the residential and commercial markets in Zionsville and other northern suburbs.
From there, he said, he'll look at economic benefits that might come from the highest and best use for the property—future jobs, new residents, new businesses.
The town, whose population is about 27,000, has enviable demographics. Zionsville is among the most affluent communities in Indiana, with average household income topping $175,000, more than double that of the state as a whole.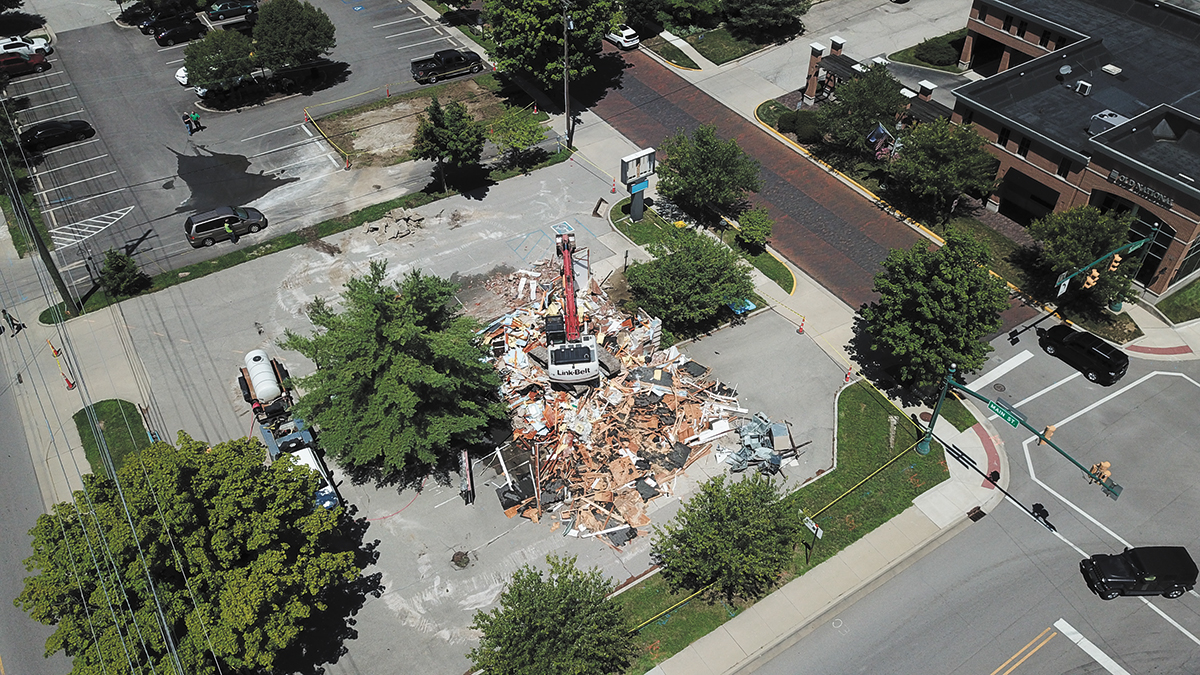 "They've got advantages to be a little more selective. People are willing to relocate there, they're willing to pay a little more for the space. Hopefully, that would help drive revenues for any development that could occur," Rueff said.
"But there's always a fine line between the appropriate scale of a development and finding what fits the character and the personality of the downtown."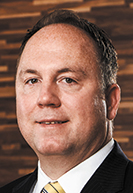 'Top of the list'
Deron Kintner, general counsel for Indianapolis-based developer Flaherty & Collins Properties, called Zionsville an enticing market, though he said it is too early to know whether his firm would respond to request for proposals.
"Without even knowing what the project is and what they're looking for, we'd love to do a project in Zionsville," Kintner said. "It would be top of the list."
Flaherty & Collins has completed a number of gateway projects in other Indianapolis suburbs the past few years.
In Brownsburg, the firm's $39 million Arbuckle development brought 210 upscale apartments and town houses, 7,600 square feet of retail and a 400-space parking garage to downtown.
In downtown Fishers, Flaherty & Collins developed The Depot, a $42 million project that includes 242 apartments and 17,045 square feet of street-level retail.
"We have been able to pull off developments in other communities that maybe, kind of had a similar resistance to development. It's just a matter of listening and executing what it is you're told the city wants," Kintner said.
Development featuring first-floor commercial uses with luxury apartments above, along with a parking garage, would be fitting for the study area, he said.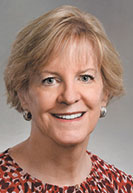 Abbe Hohmann, president of Indianapolis-based Site Strategies Advisory LLC, agreed the area is well-suited for luxury apartments, whose residents would bolster downtown overall by supporting new and existing businesses.
"There is a market for multifamily in Zionsville, but it needs to obviously be embraced by the residents. A well-thought-out, scaled project would make sense there," she said.
The gateway also would need welcoming features, she said, such as public spaces where people can meet or sit and read a book.
Styron said those amenities might include trail connections and public restrooms, though the residential component would be critical to generating the property and income taxes that help support those investments.
The final product will also likely impact adjacent property owners for infrastructure improvements, including a likely roundabout at the Main and Sycamore streets intersection.
"We need to put that space to work for us. Not just for its intrinsic value, but also for generating income to support those community amenities," she said.
Kintner said that, no matter the mix of uses, a community gateway project has one central requirement.
"If you don't have a community looking to grow and attract new—fill in the blank with residents, businesses, whatever," he said. "If you don't have that, you'll be spinning your wheels."•
Please enable JavaScript to view this content.