Murphy's Law was in full effect with regard to global supply chains this year: If anything could go wrong, it did.
From automobiles to canned goods, certain items have been in short supply, and for a variety of reasons.
In some cases, a global shortage of one type of item—computer microchips, as a major example—led to shortages in a wide range of products in which the chips are used.
U.S. auto production, for instance, declined as a result of both the chip shortage and pandemic-related factory shutdowns. This led to historically low inventory levels, and historically high prices, for both new and used vehicles.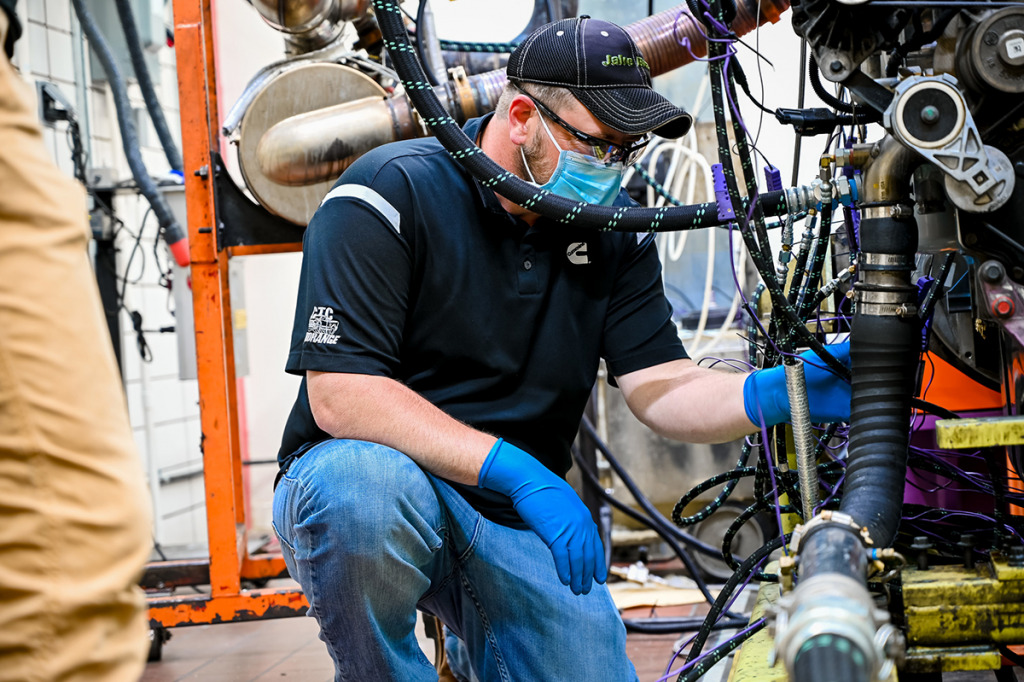 Weather events, including an unusually harsh freeze in Texas and the Gulf Coast in February and Gulf Coast hurricanes over the summer, also disrupted production at a range of businesses, from poultry farms to petrochemical producers.
Indianapolis-based Calumet Specialty Products Partners LP blamed its $146.1 million first-quarter loss in large part on the February freeze that disrupted production at its Gulf Coast refineries.
In April, Columbus-based engine maker Cummins Inc. was among more than a dozen companies whose CEOs participated in a White House discussion about the global semiconductor shortage.
In other cases, cyberattacks were blamed for the interruptions.
The world's largest meat supplier, Brazilian-based JBS, said it suffered a cyberattack in May that took some of its U.S. and Australian processing plants offline for several days. Also in May, Colonial Pipeline Co. was hit by ransomware attackers who shut down the Georgia-based company's fuel pipeline, diminishing the supplies of gasoline and jet fuel to Eastern Seaboard cities.
In October, the White House convened a virtual roundtable with California port directors, labor-union leaders, the U.S. Chamber of Commerce and other business groups in an effort to address the nation's supply-chain backlogs. After that meeting, President Joe Biden announced a plan to keep the Port of Los Angeles open around the clock to help clear backups there. Walmart, FedEx, UPS, Target, Home Depot and Samsung also pledged to do their part to move more containers through the port.
As the year drew to a close, companies were still dealing with the effects of the supply-chain interruptions.
In its third-quarter earnings report, released Nov. 2, Cummins said it was lowering its sales outlook for 2021 because of "ongoing supply chain challenges in our industry." Cummins said it expected full-year sales to increase about 20% over 2020, as compared with the company's previous prediction of 20% to 24% sales growth.
Indianapolis-based Allison Transmission Holdings Inc. delivered a similar message in its third-quarter financial report on Oct. 27. Allison said it expects full-year net sales in the range of $2.33 billion to $2.40 billion, with profit in the range of $395 million to $440 million. Previously, Allison had said it expected full-year net sales of $2.33 billion to $2.50 billion, with profit of $395 million to $465 million.•
Check out more year-in-review stories from 2021.
Please enable JavaScript to view this content.