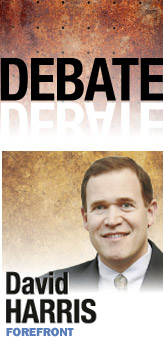 Question: Legislation under consideration in the General Assembly would mandate that the school year begin after Labor Day, which in turn would extend the school year into June. When should the academic year begin?

Answer: Though the exact beginning and end dates may fluctuate, the agrarian, 180-day school year with a three-month summer vacation has been a feature of American education for generations. And while the Legislature is considering whether to move the start of school after Labor Day—thus pushing the last day of school into late June—we're missing the big picture when it comes to the school calendar.

It's not when to start and when to end that matters, it's the amount of time kids spend actually learning that will keep us competing in the global economy.

According to the Center for American Progress, a leading Washington, D.C., think tank, our standard school year is "13 days shorter than the international average for industrialized nations … Across 12 years of study, this 13-day deficit means our children lose 156 days—almost one entire school year."

It's not just the amount of time students spend in school that matters. It's what they do once they get to school that will determine which countries' students leap ahead and which get left behind.

According to a study by Education Sector, one way to evaluate how students spend time in school is to measure the number of direct instructional hours they receive each year. Students in the United States receive 799 annual instructional hours. But students in Korea get 1,079, Japan's students get 926, and students in the Netherlands get 911.

What else do these three countries have in common? Their students are outperforming ours—even our highest achievers—by leaps and bounds on international exams.

Some educators in the United States have taken notice of the importance of extended learning time. For example, students enrolled in the highly successful Knowledge is Power Program (KIPP) schools are in school from 7:30 a.m. to 5 p.m., getting more than 50 percent more time in core subjects and enrichment activities like art and music.

As a result of these international comparisons, and the growing number of successful schools like KIPP, there is an emerging national consensus that we need to increase the amount of time our students spend learning in school.
President Obama recently said, "We now have our kids go to school about a month less than most other advanced countries, and that month makes a difference. It means that kids are losing a lot of what they learn during the school year during the summer."

That summer learning loss is a particularly tough challenge. That's why Earl Martin Phalen, one of The Mind Trust's Education Entrepreneur Fellows, launched an organization—Summer Advantage USA—that is designed to combat summer learning loss and help provide students with rich summer learning experiences.

Since launching in Indiana during the summer of 2009, Summer Advantage has provided more than 4,000 Hoosier children with high-intensity summer learning and enrichment activities over a five-week summer program.

The results? Students in Summer Advantage gain on average two-months' worth of reading and math skills.

We need more extended learning opportunities like those provided by KIPP and Summer Advantage USA. Moving the beginning and end of the school year by a few weeks won't make a meaningful difference. Let's take stock of what's happening in the best schools around the world and right here at home and give our children the time in class they deserve.

As U.S. Secretary of Education Arne Duncan recently said, "It doesn't matter how poor, how tough the family background, socioeconomic challenges. Where students have longer days, longer weeks, longer years—that's making a difference."•

__________

Harris is CEO of The Mind Trust, a not-for-profit supporting entrepreneurial education initiatives. Send comments on this column to ibjedit@ibj.com.