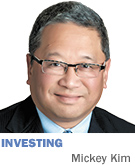 The "Morningstar Style Box" was introduced by the Chicago-based research firm in 1992 to help investors and advisers determine the investment style of a fund. Now ubiquitous, the nine-square grid categorizes funds according to style (value/blend/growth) along the horizontal axis and size (large-cap/mid-cap/small-cap) along the vertical axis. With the number of U.S. equity funds growing rapidly at the time—they would more than triple over the next 10 years—Morningstar's goal was to create a "handy visual summary" that would easily classify funds based on the securities they own.
Over the next 10 to 15 years, the style box would come to dominate the investment-management industry, playing a role in how trillions of dollars are invested.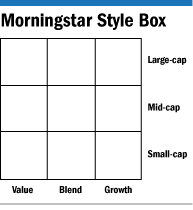 The emergence of "style-box investing" both intrigued and frustrated us. The theory (flawed, we think) is that investors are best served by allocating their equity assets among managers who populate these nine boxes—and who in turn are required to stay within the well-defined confines of their particular box.
We're intrigued by this because we're not aware that anyone has actually demonstrated this is a valid method to increase returns and/or decrease volatility.
We're frustrated by this because consultants and advisers are gatekeepers who are key to determining selection of investment managers. These gatekeepers are generally reluctant to recommend a manager who doesn't fit neatly into one of the boxes. We've never thought the best thing we could do for our clients was to populate and confine ourselves to a style box. The upshot is, managers like us find attracting assets an uphill battle.
We are "value" investors, and value comes in many shapes and sizes. We find value in "traditional" value stocks and "growth" stocks that have suffered temporary setbacks. We find value in spinoffs, post-bankruptcy reorganizations and other corporate restructurings. Similarly, while most of our holdings are in the $1 billion to $10 billion market capitalization range (our definition of mid-cap), we also find value in bigger and smaller stocks.
Our approach can be characterized as "buying straw hats in the winter." It seems absurd to us that we'd pass over an attractive investment idea just because it didn't fit inside someone's arbitrary box.
Challenges to the style box status quo have become more prevalent. In 2001, institutional investment consultant Ennis Knupp created a stir when it published a paper questioning the premise and validity of style-box investing. In 2005, another study concluded placing artificial constraints on managers hindered performance.
My advice is to find a manager or managers who have succeeded at adding value over a long time and over a number of market cycles. Investing is a marathon, not a sprint. Resist the temptation to chase the latest fad. And don't get boxed in.•
__________
Kim is the chief operating officer and chief compliance officer for Kirr Marbach & Co. LLC, an investment adviser based in Columbus, Ind. He can be reached at (812) 376-9444 or mickey@kirrmar.com.
Please enable JavaScript to view this content.