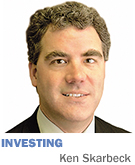 The dream for many investors is to buy a stock that hits the home run—a desire for the lucrative multi-bagger (insert five, 10 or your pick in place of "multi".)

But there's a problem with swinging for the fences as your primary investment strategy: To begin with, stocks that soar in value within a decade or so are rare. And all too often, investors are too impatient to hold a stock long enough for it to measurably advance their net worth.

A common mistake—usually made by those looking for a quick score—is to be seduced by low-priced stocks. The thinking is that it should be pretty easy for a stock selling at 20 cents a share to make a run to $2 or more. The temptation is amplified when there is a glowing story behind the investment that conjures up an image of the stock rocketing higher. In most cases, the companies in this category are of dubious value and the amount of money regularly lost on these bets can be substantial.

Another aggressive way to gun for multi-baggers is to lay bets on technology IPOs. As we know, a number of these initial public offerings provided five- or tenfold returns for a brief period in the late 1990s. Most were subsequently exposed as shams or weak businesses (Amazon is perhaps the exception), but if you played that game and were lucky enough to escape wealthier (a la Mark Cuban), be thankful.

The latest round of tech IPOs, dominated by social media, is proving to be less of a bonanza for public investors. The biggest payoffs are going to venture capitalists and other early-stage private investors. And valuations are starting so high—Facebook is rumored to be worth $100 billion, for example—that it's harder for IPO buyers to score. For investors to crown Facebook as one of the largest U.S. corporations seems silly. For all the greatness bestowed on Google, it is "only" a seven-bagger since going public eight years ago in 2004 at $85 per share (that share is now worth $608).

The really big winners, the 30-plus-baggers, typically come out of nowhere, their success only understood with the benefit of hindsight. Investors likely had no idea their initial purchase would add measurably to their net worth.

In a prior column, I noted our investment in Cliffs Natural Resources 10 years ago. Cliffs came in at No. 2 on the list of the Top 10 performing stocks for the past 10 years, with a 2,812 percent return. And what was No. 1? You guessed it: Apple, soaring 3,578 percent.

Ten years ago, both companies were ignored by the stock market, selling at fractions of their tangible and intangible assets. Apple had more cash ($4.1 billion) than its $3.5 billion market value, trading at $10 per share in 2003. Cliffs owned substantial interests in iron ore, but the market valued the company at only 6 percent of book value.

Cliffs and Apple subsequently experienced significant business growth off their undervalued base of assets. The combination of undervalued assets in industries that are turning around and run by capable management teams is the Rosetta Stone for creating investor wealth. When that recipe is sustained over several years, the results are powerful.•

__________

Skarbeck is managing partner of Indianapolis-based Aldebaran Capital LLC, a money management firm. His column appears every other week. Views expressed are his own. He can be reached at 818-7827 or ken@aldebarancapital.com.