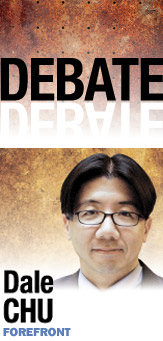 Question: A proposal by The Mind Trust, an Indianapolis-based education think tank, calls for shifting control of Indianapolis Public Schools to the Mayor's Office and dramatically shrinking the central office and distributing the resources to individual schools. Should the plan be considered for other districts in the Indianapolis area or in the state?

Answer: The Mind Trust's thoughtfully crafted plan for driving academic and structural improvement within Indianapolis Public Schools deserves due consideration by school leaders and interested stakeholders throughout the Hoosier state. Improving educational opportunities for students stranded in large, low-performing urban school districts remains one of our nation's most intractable challenges.

Notably, the plan suggests a framework for school corporation governance that dovetails with the Indiana Department of Education's focus on eliminating red tape and providing quality options and support for local leaders in the field. Like the Department of Education, The Mind Trust recognizes that true innovation takes place in school buildings and not state or district offices.

The plan focuses on eliminating bureaucracy and driving dollars into the classroom. Based on the latest state "Student Instructional Expenditures Report," commonly called the "Dollars to the Classroom" report, 41 cents of every taxpayer dollar allocated to education is spent outside the classroom. We should question whether our dollars are being wisely spent to support every student in our state.

The governing model proposed by The Mind Trust provides new levels of autonomy for principals and teachers to make decisions based on the needs of their students.

For example, a principal would be able to extend the school day or year, pay great teachers more, and have greater freedom when it comes to purchasing curricular materials and technology.

Today, school corporations across Indiana enjoy greater flexibility than ever before in many of these areas.

Unfortunately, many of our larger districts have struggled to take advantage of these new opportunities. The principals and teachers working in them arguably require these flexibilities more than anyone because of the rich and diverse communities within which they work.

Ultimately, the report reflects the growing body of research that points to educator quality as the key lever for improving schools. By allocating funding more efficiently, school corporations can develop a pipeline for attracting, retaining and rewarding top-notch educators while providing them with meaningful professional development opportunities. Principals are given the freedom to provide increased financial incentives to quality educators in high-need subject areas. Teachers are empowered to inspire students so that every child receives a quality education.
Certainly, the headline-grabbing portion of the report focuses on "mayoral control" of school corporations. As provocative as this element of the plan may be, I hope we do not lose sight of the real solutions offered by The Mind Trust plan in the face of front-page-grabbing headlines. Remember that the report focuses on accountability for all stakeholders—no matter who is in charge.

Ultimately, The Mind Trust plan is a call to urgent action. It proposes new levels of autonomy for local schools, attacks calcified bureaucracies head on, and unleashes innovative ways for recruiting and retaining great teachers. It is a plan that asks all of us to re-imagine and re-conceptualize what is truly possible for students living in communities that are too often marginalized by society.

School corporations across Indiana would be wise to consider many of the sound strategies laid out within this important document.•

__________

Chu is assistant superintendent for innovation and improvement at the Indiana Department of Education. Send comments on this column to ibjedit@ibj.com.