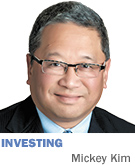 Gold serves as a "fear index," measuring investors' level of fear and anxiety. Investors view gold as a store of wealth offering protection from inflation, credit defaults and economic Armageddon.
Gold soared from $300 per ounce in September 2001 to $1,900 per ounce in September 2011. That's no coincidence. September 2001 was marked by the terrorist attacks of 9/11, and September 2011 by heightened fears of the fallout from the European debt crisis and Standard & Poor's downgrade of the triple-A credit rating of the United States.
Thus, it's no surprise that gold's ascent occurred during an extraordinarily stressful decade.
Wall Street made it easy for investors to ride gold's wave higher by creating exchange-traded funds that own gold, primarily the SPDR Gold Trust (GLD) and the iShares Gold Trust (IAU).
Indeed, when gold's price peaked, GLD owned the sixth-largest amount of bullion in the world, more than the central banks of China, Switzerland and Japan.
Today's headlines scream about gold plunging to a recent mid-April low of about $1,350 per ounce, a harrowing drop of almost 30 percent from the high. Nobody knows where gold heads from here, but Warren Buffett waxed eloquently about gold in Berkshire Hathaway's 2011 shareholder letter.
Buffett described gold as part of a category of investments that "will never produce anything, but that are purchased in the buyer's hope that someone else—who also knows that the assets will be forever unproductive—will pay more for them in the future."
Further, "what motivates most gold purchasers is their belief that the ranks of the fearful will grow. During the past decade that belief has proved correct. Beyond that, the rising price has on its own generated additional buying enthusiasm, attracting purchasers who see the rise as validating an investment thesis."
Buffett pictured the world's gold stock of about 170,000 metric tons as a cube of about 68 feet per side. At the prevailing price of $1,750 per ounce, its value would be $9.6 trillion. Call this cube Pile A.
Compare this to a Pile B worth the same $9.6 trillion. Buffett noted, "For that, we could buy all U.S. cropland (400 million acres with output of about $200 billion annually), plus 16 Exxon Mobils (the world's most profitable company, one earning more than $40 billion annually). After these purchases, we would have about $1 trillion left over for walking-around money."
Buffett could not imagine an investor with $9.6 trillion selecting Pile A over Pile B.
He said, "A century from now the 400 million acres of farmland will have produced staggering amounts of corn, wheat, cotton, and other crops–and will continue to produce that valuable bounty. Exxon Mobil will probably have delivered trillions of dollars in dividends to its owners and will also hold assets worth many more trillions (and, remember, you get 16 Exxons). The 170,000 tons of gold will be unchanged in size and still incapable of producing anything."
I'd rather invest in productive assets like businesses, not fear. Remember one of Buffett's favorite proverbs: "What the wise man does in the beginning, the fool does in the end."•
__________
Kim is the chief operating officer and chief compliance officer for Kirr Marbach & Co. LLC, an investment adviser based in Columbus, Ind. He can be reached at (812) 376-9444 or mickey@kirrmar.com.
Please enable JavaScript to view this content.