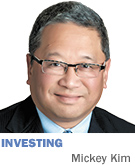 Proponents of the two primary investment methodologies, indexing and active management, have diametrically opposing views of the investment landscape and its implications for investors. Far from a purely academic debate, at stake is how trillions of dollars are invested.
Indexing attempts to mirror the performance of a specific market index, such as the S&P 500. Since you cannot invest directly in an index, an S&P 500 index fund will invest in the same 500 stocks with exactly the same weightings as in the S&P 500 index itself. This is an entirely mechanical and mindless process, so the index fund's expenses are relatively low. Investors in an S&P 500 index fund can expect to underperform the S&P 500 by the amount of its expenses, each and every day.
By contrast, active managers try to outperform their benchmark index by constructing portfolios differing from the index. The active manager will deviate from the index by using different stocks and/or weightings vs. the index. Investors pay a premium in expenses, compared with indexing, for this effort.
Indexing is supported by the fact the majority of active managers fail to outperform their benchmark index. Further, decades of academic research also suggest it is not possible to consistently outperform.
The upshot, according to Morningstar, is that indexed mutual funds and ETFs account for a staggering $1.9 trillion of assets, 36 percent of the total invested in U.S. stock funds.
We're old school investment managers and think having the objective of underperforming the market by a little bit is the very definition of mediocrity. We reject the notion it's foolish to even try to outperform. We acknowledge that the small universe of outperforming active managers who have a proven philosophy, follow a well-defined process, and maintain discipline through the ups and downs constitutes a rare breed.
Ironically, index fund colossus Vanguard published a report, "The bumpy road to outperformance," that does an excellent job discussing both the promise and challenges of active management.
Vanguard tracked the performance of all 1,540 actively managed U.S. stock funds at the start of 1998 through 2012. Only 55 percent survived the entire 15-year period. Only 275 funds (18 percent) both survived the full period and outperformed their benchmark index. These 275 funds outperformed by an average of 1.1 percent annualized (net of fees). Compounded over 15 years, this seemingly small performance difference translates into a huge dollar impact. A hypothetical $10,000 investment in the median outperforming fund and its corresponding benchmark index would have grown over 15 years to $24,900 and $19,490, respectively.
Shareholders of the vast majority of outperforming funds had their confidence tested numerous times during the 15 years. Ninety-seven percent of the outperforming funds experienced at least five calendar years of underperformance. Two-thirds experienced at least three consecutive years of underperformance, the point at which many investors will throw in the towel.
Investors don't have to follow the herd and settle for the mediocrity of indexing. However, they have to both find a skillful active manager and have the fortitude to stick with the manager during those inevitable periods of underperformance.•
__________
Kim is the chief operating officer and chief compliance officer for Kirr Marbach & Co. LLC, an investment adviser based in Columbus, Ind. He can be reached at (812) 376-9444 or mickey@kirrmar.com.
Please enable JavaScript to view this content.