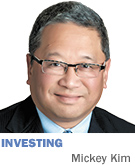 If you're an Amazon shopper, you've undoubtedly noticed it has started collecting Indiana's 7-percent sales tax. This momentous change occurred quietly and without fanfare, just after the New Year's ball dropped in Times Square.

Amazon's fans know it as the customer-friendly, "everything store," able to have goods miraculously appear on your doorstep with its patented "1-Click" shopping. Founder and CEO Jeff Bezos' public persona is that of a congenial nerd, happy to share Amazon's latest R&D project, like the delivery drone he showed off on "60 Minutes."

Don't let the stylized "smile" on Amazon's logo fool you. In a 2013 cover story, Fortune magazine described Amazon as a "brass-knuckled battler for every penny of competitive advantage." As state treasurers can attest, that portrayal is both well-deserved and important to understanding the rise of Amazon. As an aside, go to www.relentless.com and see where it takes you.

Every retailer with a physical presence (the legal term is "nexus") in one of the 45 states with a sales tax collects that tax. When you make a purchase from a traditional brick-and-mortar store, the merchant collects sales tax. Similarly, if you make an online purchase from a retailer having a traditional store in your state, the merchant also collects sales tax. Naturally, online merchants unburdened by collecting sales tax have a huge competitive advantage.

Customers are supposed to remit sales tax on purchases, even if the merchant doesn't collect the tax. Most don't. States lost $23 billion in uncollected sales taxes in 2012, about half from online sales.

The stakes are enormous for traditional retailers and state coffers. As Fortune reported, states pushed hard to prove online retailers had "nexus," while Amazon fought tooth-and-nail to deny it.

Bezos chose Seattle for Amazon's headquarters, partly because Washington had a relatively small population that would be subject to collection of sales tax. As Amazon grew, it needed to expand its network of distribution centers. To avoid nexus, these were owned by separate legal entities. Amazon even went so far as to restrict employees' travel and activities, which it feared could create nexus.

With budgets squeezed, some states asserted distribution centers and/or retailers affiliated with Amazon located within the state constituted nexus. Amazon threatened to close distribution centers (costing thousands of jobs) and terminate affiliates (cutting off income for thousands). Many states cowered and agreed to put efforts to compel Amazon to collect sales tax on hold.

In 2007, Indiana made a deal with Amazon, trading the building of distribution centers for the promise not to push for online sales tax collection. Former Gov. Mitch Daniels unveiled an agreement in January 2012 that Amazon would "voluntarily" begin collecting sales tax on online purchases on Jan. 1, 2014.

For traditional retailers, it's a case of too little, too late. Amazon used its sales-tax advantage for more than a decade to crush competition. Now that it has become the default choice for many consumers, its bludgeon is product selection and distribution. Ironically, Amazon now supports the collection of sales tax. If you're an online retailer, Amazon will help you collect it, for a fee.•

__________

Kim is the chief operating officer and chief compliance officer for Kirr Marbach & Co. LLC, an investment adviser based in Columbus, Ind. He can be reached at (812) 376-9444 or mickey@kirrmar.com.