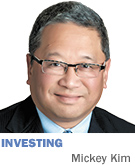 A college education is one of life's costliest investments, so you want to maximize your return on that investment. Professor Ben Graham was Warren Buffett's mentor. One of his favorite adages was, "Price is what you pay; value is what you get."
While this clearly applies to judging the merit of stocks and bonds, this principle also rings true when evaluating your choices of a college education.
That's the message of a recent Gallup-Purdue University study of more than 30,000 college graduates across the United States, a joint-research effort supported by Indianapolis-based Lumina Foundation, a not-for-profit that wants to reach the goal of 60 percent higher education attainment by 2025. The study, "Great Jobs, Great Lives," published in May, is available online.
The study was the idea of former Indiana Gov. Mitch Daniels, who became Purdue's president in January 2013. Daniels was frustrated by the lack of objective data measuring the value of a college degree. College rankings have been based on easy outcomes to measure, like job and graduate school placement and starting salaries.
While these metrics are important, they give an incomplete picture of whether graduates have "great jobs" and "great lives." The Gallup-Purdue study asked a range of questions designed to measure and identify key factors affecting graduates' "workplace engagement" and "well-being" later in life.
Conventional wisdom is that Ivy League or other "elite" colleges sprinkle pixie dust on you, making you more brilliant than mere mortals and granting you a golden ticket to status, wealth and success. Thus, you made herculean efforts from a very early age to be among the 5 percent of accepted applicants. You then paid whatever these institutions are able to charge, going deeply into debt, if necessary.
According to the study, this is a myth. "Where graduates went to college—public or private, small or large, very selective or not selective—hardly matters at all to their current well-being and their work lives in comparison to their experiences in college."
The study highlighted six key undergraduate experiences that relate to success and happiness:
n Having at least one professor who made you excited about learning,
n Believing your professors cared about you as a person,
n Having a mentor who encouraged you to pursue your goals and dreams,
n Working on a project that took a semester or more to complete,
n Having an internship that allowed you to apply what you learned in the classroom, and
n Being extremely active in extracurricular activities and organizations.
In other words, "feeling supported and having deep learning experiences means everything when it comes to long-term outcomes for college graduates."
Regarding student loans, the study found three times fewer graduates who took out $20,000 to $40,000 in loans are thriving in the elements of well-being (purpose, social, financial, community and physical) compared with those with no debt. With almost three-quarters of students graduating with debt, this is troubling.
Don't sweat being rejected by an "elite" college. It's what you do once you get to college that counts. As Daniels advises, "Pay close attention to cost because, very likely, you're not buying greater quality for the higher sticker price you're being charged."•
__________
Kim is the chief operating officer and chief compliance officer for Kirr Marbach & Co. LLC, an investment adviser based in Columbus, Ind. He can be reached at (812) 376-9444 or mickey@kirrmar.com.
Please enable JavaScript to view this content.