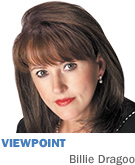 While Silicon Valley might be known for a rapid pace of innovation at breakneck speeds, it certainly hasn't kept up with the times when it comes to diversifying its work force.

Almost a decade and a half into the 21st century, it is harder to find women at the top of the tech ladder than leading in a Hollywood movie. America's leading tech companies have failed to embrace work force diversity and this disturbing trend poses a serious challenge for women in today's digital age.

A look at the numbers of Silicon Valley's most prominent tech company tells a troubling story. Google's work force is 70 percent male and 61 percent white; its tech employees are a whopping 83 percent male and 60 percent white; and its leadership is 79 percent male and 72 percent white. By contrast, California—where these Silicon Valley tech giants call home—is a majority minority state with a population only 50 percent male and 39 percent white.

While Google might be the worst offender, it is not alone. Facebook is 57 percent white, and 69 percent male; Twitter is 59 percent white and 70 percent male; and Yahoo is 50 percent white and 62 percent male. These numbers represent serious future challenges for minorities and women in the 21st century digital economy.

The U.S. Department of Commerce estimates that job growth in industries other than science, technology, engineering and math will be just 9.8 percent through 2018. In STEM fields, however, growth is projected to be 17 percent. In the near future, as in the last decade, the jobs with the best prospects for economic advancement are going to continue to be led by the STEM sector, where minorities and women are being left behind.

Aggressively addressing these hiring failures is vital as tech and IT are becoming so integrated with all major sectors of the economy. Tech is not just a Silicon Valley issue anymore.

The company I started almost 20 years ago, RepuCare, helps hospitals, clinics and nursing homes meet staffing needs with health care professionals. I have seen how technology has become absolutely critical to health care providers, and how valuable employees with tech skills are to the organizations we help staff.

I have seen firsthand the ability and skills of the women we employ and don't buy the excuse that there aren't enough technically skilled or capable women to fill tech-sector jobs at all levels.

Google and the other Silicon Valley tech giants have a responsibility beyond just their shareholders. With great success comes responsibility, and it's time for Silicon Valley to change its discriminatory ways.

As the companies spearheading the world's tech revolution, they can have an enormous impact on the nationwide future of women in technology. Making a concerted effort to increase the number of women they employ will ripple through the economy, giving women a chance to use technology to have an unprecedented impact on a wide range of industries.

The lack of diversity in tech could cripple women's ability to be on the front lines of innovation across the modern economy in coming years. I know the unique drive and perspective women bring to any business, and the consequences we will all face if women are not given a seat at the table of the 21st century economy.

Who would have thought that companies known for forward thinking would be so backward in their practices?•

__________

Dragoo is CEO of Indianapolis-based RepuCare Inc., and a board member and past chairwoman of the National Association of Women Business Owners. Send comments on this column to ibjedit@ibj.com.