Gov. Mike Pence spent more than a decade praising the effects of free trade agreements on Indiana's economy—until he became presidential candidate Donald Trump's running mate.

Pence in 2001 said the Hoosier state had "directly benefited" from the North American Free Trade Agreement, which seven years before had opened up trade with Canada and Mexico. In 2014, he encouraged "swift adoption" of the Trans Pacific Partnership, which would affect U.S. trade with a dozen countries in the Pacific Rim.

Now, Pence says NAFTA is "clearly not working out." And Trump called NAFTA the "worst trade deal in history." Both candidates have invoked the impending closure of the Carrier Corp. factory in Indianapolis as being a symptom of bad trade deals. Those jobs are headed to Monterrey, Mexico.

So which is it? Have free trade agreements been a boon or a detriment to Indiana's economy?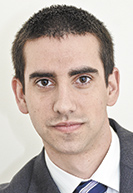 Soderbery
Experts say the impacts of free trade agreements, such as NAFTA, have been a mixed bag. On the plus side, they have increased the state's ability to export its products across the globe and created a ripe environment for foreign direct investment. But it's indisputable that jobs have been lost, and a few economists said domestic policies have not done enough to help the workers who have carried that burden.

"Would you trade employment at a particular factory for the doubling of the price of every good you consume?" said Anson Soderbery, assistant professor of economics at the Krannert School of Management at Purdue University. "That's the tradeoff we should be talking about.

"I want the size of the pie to be as big as possible," Soderbery said. "But it's a bit callous to say to the short-term losers that their losses aren't actually that big compared to the new jobs created, new export opportunities and the availability of cheaper goods."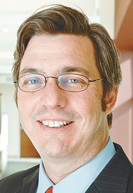 Ketzenberger
Some experts cautioned against getting swept up in the rhetoric of the presidential election—in which candidates on both sides of the aisle have trashed free trade agreements. John Ketzenberger, president of the Indiana Fiscal Policy Institute, said Pence's new sentiments on trade seem "politically expedient."

"In an election year, it's disappointing but not surprising that politicians would take a more populist position," Ketzenberger said. "Real or perceived, people think free trade has been bad for the regular Hoosier. … They believe it's harmed local economies as plants have shut down in pursuit of lower wages. It's much more nuanced than that. If we start closing borders, we will rue that day."

The 20 countries that currently have free trade agreements with the United States made up more than half—$19.8 billion—of Indiana's exports in 2014.
MORE FROM IBJ

Content for refer text goes here.
"During the past 10 years (2005-2014), exports from Indiana to these markets grew by 47 percent, with NAFTA, Korea, Australia, Colombia, and CAFTA-DR showing the largest dollar growth," according to the International Trade Administration.

CAFTA-DR refers to a trade deal with Central American countries, including Costa Rica, Dominican Republic, El Salvador, Guatemala, Honduras and Nicaragua.

NAFTA

Of the country's existing free trade agreements, NAFTA has likely had the most impact on Indiana's economy: Canada and Mexico together captured nearly 60 percent of all the state's exports in 2014.

Indiana's exports to those two countries increased 307 percent in the 10 years after NAFTA went into effect in 1994, according to Business Roundtable, an association of CEOs at larger U.S. companies. Its exports to Chile increased 522 percent since a 2004 free trade agreement.

And more jobs in Indiana are now tied to trade—812,600 in 2014, according to Business Roundtable. The share of Indiana jobs tied to trade has more than doubled since 1992, to 21.8 percent in 2014.

"NAFTA brought greater export and commerce opportunities to Indiana companies and workers," said Mohan Tatikonda, professor of operations management at the Indiana University Kelley School of Business. "Entry to previously inaccessbile markets is a positive thing."

But manufacturing jobs have been lost in the process.

Indiana manufacturing employment—at 520,300 in January 2016—is down 20 percent from 1995.
And the left-leaning Economic Policy Institute found in 2010 that nearly 24,000 Indiana jobs had already been displaced due to trade deficits with Mexico after NAFTA.

Since NAFTA went into effect, 100,897 Indiana workers from 718 companies have been certified to receive benefits from a federal program—Trade Adjustment Assistance—that helps retrain and support displaced workers whose jobs were lost due to trade.

But David Fidler, a law professor at the Indiana University Maurer School of Law, said those losses are due to a wave of changes in the past two decades that have been far more consequential than NAFTA.

"We've had the technological revolution. We've had the Great Recession. And coming at the same time, we've had China become this great export platform," Fidler said.

Still, it's hard to ignore the human sting that accompanied Carrier's stunning February announcement that the company would move 1,400 Indianapolis jobs to Mexico, in search of lower wages and fewer regulations.

Ketzenberger said Carrier's move reflects a natural response to the way we've motivated U.S. firms—and is not necessarily due to free trade agreements. He said pressure on publicly traded companies to increase profits, and the tying of corporate pay to stock performance, are factors.

"The major cost in many organizations is labor," Ketzenberger said. "If you are looking to improve stock performance and cutting costs is a way to do that and you can still get goods transported, you'll take the incremental savings and realize the benefit in your compensation. … If they didn't have that incentive, they might think, 'This is bad for our community.'"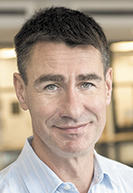 Hauskrecht
Fidler said it's disingenuous for politicians to repeatedly blame Carrier's move on free trade.

"Cheap labor is not a function of NAFTA," Fidler said. "NAFTA is just one agreement between three countries in a world of globalization. We know from historical experience that protectionism is going to hurt the very sector of the population that you think has been dislocated."

TPP

Though some groups have projected the impact of the Trans Pacific Partnership on Indiana, it's still unclear exactly how it would play out in practice. The treaty was signed in February by representatives from 12 countries, including the United States, but Congress has not yet ratified it.
MORE FROM IBJ
Content for refer text goes here.
The state exported $19.3 billion on average from 2012 to 2014 annually to TPP markets. And exports to those markets increased 7 percent from 2012 to 2014.

"Indiana's exports could benefit from new market access as a result of Brunei, Japan, Malaysia, New Zealand, and Vietnam eliminating their tariffs as part of TPP," according to the International Trade Administration.

Andreas Hauskrecht, clinical associate professor at the IU Kelley School of Business, said TPP has "an enormous strategic importance," giving the United States the ability to steer those nations "in the direction of how we think a market economy should work."

Hauskrecht said most of the feared low-skill job displacement that could come with TPP has already occurred or is inevitable, anyway—and that Indiana needs to accept and train its workforce for the reality that low-skill manufacturing jobs are being replaced with high-skill jobs.

"We have lost those jobs already and we will not get those jobs back because we will not sew T-shirts, or produce chopsticks or cooking pots in Indiana anymore," Hauskrecht said. "Our wage levels are too high. You cannot be a leader in biogenetic engineering, a leader intechnology production and, at the same time, a leader in the production of garlic."

Help

Several international trade experts criticized the U.S. domestic policy that has accompanied trade deals, saying politicians haven't done enough to help the mainly unskilled workers whose jobs have been displaced by free trade.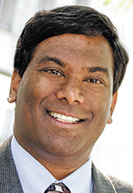 Tatikonda
The theory is that efficient markets will adapt rapidly to change and needs, Tatikonda said. But product prices and production locations "change much faster than other components like workforce skills," he said.

"It just doesn't matter if prices of goods are lower if you can't afford to buy those goods," he said. "These workers need affordable, effective training."

There are federal and state programs—including Trade Adjustment Assistance— designed to help those whose jobs were displaced by free trade.

But Purdue University agronomics professor Phil Abbott said those efforts have been "grossly underfunded" and marginalized over the years.

"If we had done more to compensate the losers and retrain folks who were losing their jobs, the view of trade would probably not be as negative," Abbott said. Wage inequality "has created the political mood of the day."

Trade Adjustment Assistance—run by the U.S. Department of Labor—includes career counseling, full-time retraining, income support, wage subsidies for those who become re-employed at a lower salary, and reimbursements for out-of-town job searches and relocation.

Nationally, more than 400 petitions for Trade Adjustment Assistance covering 57,631 workers were approved in fiscal year 2015, which began on Oct. 1, 2014, according to the Labor Department. Nine petitions were certified in Indiana that year, covering about 1,400 workers.

About $8.7 million in federal funds was allocated to Indiana to provide benefits to the workers. About $450 million annually is invested in the program nationally.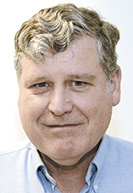 Abbott
Dennis Wimer, associate chief operating officer for the Department of Workforce Development, said the program has adequately addressed Indiana's needs.

But he said not as many people take advantage of the benefits as are affected by trade. He said the department has tried to maximize the numbers in recent years by working harder to communicate the program's benefits to affected workers.

"We haven't had a situation where we've wanted to do more things and haven't had the funds to be able to," Wimer said.

The state has tried to boost the percentage of people who find new work as a result of the help, he said. About 74 percent of FY 2015 Indiana participants found new jobs, according to the Labor Department. He said that number is up a few percentage points this year.

"They're good programs and you need to take advantage," Wimer said. "If you don't, they're not going to help. But we have free will, and it's up to the person to really engage."•