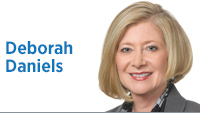 Since the shooting of Michael Brown in Ferguson, Missouri, two years ago, there has been talk of the "Ferguson effect"—a perceived reluctance by police to be proactive in today's anti-police environment.
After Brown and other high-profile shootings thought by many to have been unjustified, the atmosphere in communities across the country has become tense. Officers report that citizens often surround them, aggressively questioning their actions, when they engage with a suspicious person. Dallas showed us that the uncertainty, even fear, felt by some officers is rational.
Since 2014, every time a police officer is involved in the shooting of a civilian, the tension increases. We have now reached the point where outrage erupts even in justified shooting situations.
Witness the shooting in Milwaukee last month of Sylville Smith. The incident began as a traffic stop, but Smith ran from officers, then turned toward them with a gun in his hand. When ordered to drop the gun, he refused, and the officer fired, killing Smith. Both Smith and the officer were black.
Traditionally, citizens understood that such shootings were necessary to protect the lives of officers and bystanders. But Milwaukee residents rioted. Businesses were torched; four officers were injured. Police vehicles were damaged, some by gunshots.
The default position has become that, whenever police resort to deadly force, they are wrong—and racially motivated. This despite the fact that, in many cases, both the officers and the subjects are black, and in many cases, the shootings turn out to be fully justified or sometimes just tragic errors, like the extremely unfortunate shooting of Carl Williams recently in Indianapolis.
Law enforcement leaders, from Indianapolis Police Chief Troy Riggs to FBI Director James Comey, perceive that police have become hesitant to do the things that keep communities safest, such as preventive policing activities like the "broken windows" and Compstat approaches pioneered in New York City in the 1990s. Those strategies transformed New York from a crime-ridden danger zone to one of the safest U.S. cities. By targeting increased resources on "hot spots" where violent crime is concentrated and attending to public order offenses as well, police have reduced crime, specifically in minority communities. The irony is that police are now retreating from the very activities that keep people in minority, low-income communities safer.
The result? Violent crime is on the increase. Homicides were up 17 percent in our 56 largest cities in 2015 and up more than 60 percent in 10 heavily black cities, with additional increases this year. Now, more than ever, we need the police to keep order to protect minority citizens.
Most stunning: Public officials are exacerbating the divide and undercutting police. Mayor Bill DiBlasio of New York put a stop to proactive policing and replaced Police Commissioner Ray Kelly with former CommissionerBill Bratton. Now, Bratton is stepping down. I suspect it's a fundamental philosophical disagreement about policing methods; Bratton was the architect of Compstat.
Worse, President Obama is fanning the flames. He publicly rebuked FBI Director Comey for his concerns and instead alleges there is "systemic racism" in U.S. law enforcement, in spite of the fact that Justice Department research—as well as that of celebrated African-American economist Roland Fryer and others—have found no evidence of racial bias in police shootings.
In Indianapolis, we have a better way. While we must acknowledge that biases exist in us all, both police de-escalation and anti-bias training continue to be vitally important. As a result, our residents have avoided accusatory rhetoric, instead striving for greater understanding.
Blessed are the peacekeepers.•
__________
Daniels, managing partner of Krieg DeVault LLP, is a former U.S. attorney, assistant U.S. attorney general, and president of the Sagamore Institute. Send comments on this column to ibjedit@ibj.com.

Please enable JavaScript to view this content.