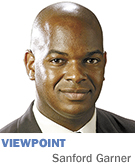 Later this summer, architects, urban planners, economists and hydrologists from around the city and around the nation will
come to Indianapolis to begin planning for the redevelopment of the area near 22nd Street and the Monon Trail.
Known
as the American Institute of Architects (AIA) Sustainable Design Assessment Team, it will work with neighborhood organizations
and city leaders to develop a renewal plan to turn this blighted area into a thriving neighborhood. AIA provides seed money,
and Boston-based Citizens Energy Corp. is providing a $15,000 grant to jump-start the effort. A local team of architects,
city and community leaders already has started working on ways to make the most of this opportunity.
This is a
big project for Indianapolis and an important one for residents, and for those of us who believe in sustainable redevelopment
and community revitalization. We can apply lessons learned from the successful Fall Creek Place redevelopment, but it's
important to note that urban redevelopment does not come in a neat, one-size-fits-all package. There are complex issues that
must be considered. Each neighborhood has its unique identity, needs and challenges.
While many people look forward
to the day when abandoned buildings are demolished and replaced with new homes or businesses, others worry about whether redevelopment
will make their homes unaffordable or even unavailable.
It's time to begin the dialogue so we can answer
important questions, such as:
• Will the neighborhood be more ethnically diverse or less so?
•
Will it become mixed-income, higher-income or lower-income?
• Will it be primarily owner-occupied homes, or
will it include rental properties?
• Will current residents be able to afford to stay?
Gentrification
often is a reality in urban revitalization, as an influx of middle-class or affluent people move into "up-and-coming"
neighborhoods. This can lead to the displacement of low-income families. Done correctly, neighborhood revitalization can result
in a diverse neighborhood—diverse by race, age and socioeconomics.
And, it's not just the 22nd Street
and Monon area that deserves our attention. Planning is under way for the Super Bowl Legacy Project at Arsenal Technical High
School and the Central Greens project on the near-west side, for example.
These projects offer opportunities to
improve the quality of life for residents and then attract new residents and businesses. They also provide a platform for
dialogue about the real-life issues that come with any redevelopment project, including gentrification.
The urban
core is important to the health and well-being of the metro area. Cities such as Columbus, Ohio; Harlem, N.Y.; Washington,
D.C.; and Indianapolis all have experienced substantial redevelopment efforts, transforming an "urban prairie"
into community jewels and bastions of socioeconomically diverse residents.
Revitalization does not happen overnight.
It takes involvement and commitment from the community, from the neighborhood, from businesses and people who have a passion
for building a better Indianapolis. And it means asking hard questions and having meaningful dialogue.
There will
be disagreements about what is best and right, but when we put all the issues on the table early, we'll be able to sort
through our options, and together, with the help of our friends from AIA, there's a good chance the 22nd and Monon area
one day will be considered one of Indianapolis' jewels.•
__________
Garner is founding partner
of the Indianapolis architecture firm A2SO4 and president of the Indianapolis chapter of the American Institute of Architects.

Please enable JavaScript to view this content.