Should Indiana raise its minimum wage of $7.25 per hour?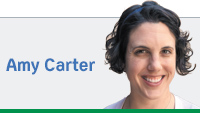 Last month, the Indianapolis City-County Council proposed legislation to increase the minimum wage of city-county employees to $13 per hour, and lawmakers in Congress introduced legislation to raise the national minimum wage to $15 by 2023.
Do these measures merit serious consideration? Absolutely. In no county in Indiana is the minimum wage of $7.25 per hour adequate to support a single adult—let alone a family.
Some will warn of the economic dangers of raising the wage, chiefly that increased wages will bring job cuts. However, careful analysis of existing research has shown that minimum-wage increases have no correlation with lower employment; in fact, wage increases can have economic benefits.
The time is right to look beyond the economic aspects of raising the wage to the positive health outcomes. (Spoiler: Better health outcomes reap economic benefits.)
Teen parenthood costs the public more than $9 billion annually and can decrease the educational and employment outcomes of both the teen and child. Teen girls who have babies are less likely to finish high school, more likely to be poor as adults, and more likely to be on public assistance. Their children are more likely to have poorer educational, behavioral and health outcomes than children born to older parents.
A recent study done by an Indiana University researcher found that a minimum-wage increase of $1 would reduce the adolescent birth rate 2 percent, leading to 5,000 fewer adolescent births per year nationally. In Indiana in 2015, there were more than 5,800 teen births. A minimum-wage increase could help keep at least 116 Hoosier girls from becoming a teen-mother statistic. These figures are for a mere $1 increase—imagine the impact if the federal minimum wage more than doubles!
Increased wages for parents can also be the difference between life and death for their children. A 2016 study looked at minimum wage, birth weight and post-neonatal mortality by state from 1980-2011 to see what effect minimum wage had on infant mortality and birth weight. It found that a $1 increase above the federal minimum wage decreased low-weight births 1 percent to 2 percent and decreased post-neonatal mortality 4 percent. The social and health costs for low-weight births are estimated at $26 billion annually, meaning raising the minimum wage could save $390 million in this area. Data shows Indiana does not compare well to neighboring states—7.3 infant deaths per 1,000 live births compared to 6 in Illinois, 6.7 in Kentucky, 6.6 in Michigan and 7.2 in Ohio. We have some catching up to do, and raising the minimum wage could get us there.
Hoosiers deserve to be paid enough to afford food and shelter. They deserve healthy children. Raising the minimum wage can not only save money on public health outcomes, it can literally save lives. Waiting until economic conditions are perfect to pass legislation like Proposition 92 or the Raise the Wage Act is a grave mistake and one based on faulty assumptions about the costs and benefits of an increased minimum wage.•
__________
Amy Carter is a legislative and communication intern for the Indiana Institute for Working Families. Send comments to ibjedit@ibj.com.
Please enable JavaScript to view this content.