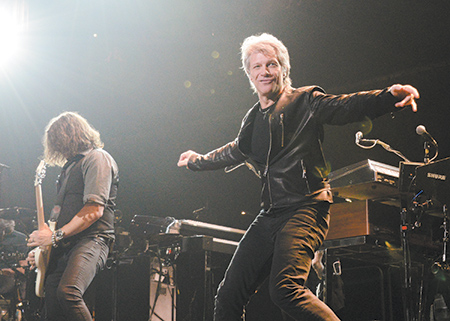 Pacers Sports & Entertainment finished a record year this summer—not on the court but in its management of Bankers Life Fieldhouse.
The company ended its fiscal year on June 30 with $13.2 million in revenue from non-Pacers and non-Fever events. That's the highest since the arena opened in 1999 as Conseco Fieldhouse.
The success is thanks in part to an increase in lucrative events—including concerts, professional wrestling and college basketball—that use the fieldhouse bowl.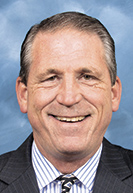 Fuson
"We're trying to bring as many people to Indianapolis and downtown as we can, and we feel very good about it," said Pacers President Rick Fuson. "We're trying to be a good steward for this venue. This is about an investment into the economic vitality of our city and our state."
But there's more at stake than bringing Garth Brooks and WWE to Indy.
PS&E's management of the arena is part of a $160 million deal with the city that's meant to keep the team in town through the 2023-2024 season. The company runs the arena, books the shows and keeps the revenue, meaning success with non-Pacers/non-Fever events adds to its bottom line.
That matters as the Pacers seek to make ends meet in a league that financially favors teams in bigger markets than Indianapolis. And PS&E officials are planning to ask the city to pay for big improvements to the arena—enhancements they say could make all events there better and more lucrative.
But booking events isn't always a slam dunk.
"The business used to be that you could just rent your building," Fuson said. "But more and more … if you want to have the events, you've got to go at-risk."
That means giving event promoters financial guarantees and perks in exchange for a cut of sales. If an event goes well, PS&E can reap big rewards. But if it flops, "you're going to take a hit on the other side of it," he said.
But recently, the risks have been paying off.
In 2014, the city agreed to the current deal with the Pacers, which called for the city's Capital Improvement Board to spend $160 million over 10 years on subsidy payments and improvements to Bankers Life Fieldhouse. In exchange, the team agreed to a lease extension through the 2023-2024 season. The deal also required PS&E—for the first time since moving into the fieldhouse—to make some of its financial data public.
Back in 2014, Jim Morris—who was then PS&E president and now is vice chairman—told CIB that non-Pacers/non-Fever revenue was $5 million to $6 million annually.
Revenue then climbed, from $6.78 million during the 2015 fiscal year to $8.67 million in 2016 to a record $13.23 million in fiscal 2017, according to the financial data PS&E filed with CIB, which owns Bankers Life Fieldhouse. (PS&E is not required to divulge financial information about the Pacers or Fever.)
Musical money machine
The arena hosted 25 concerts—including some of the nation's biggest acts—in 2017. That's up from 17 the prior year and 16 during the 2015 fiscal year.
In the not-too-distant past, the fieldhouse—competing with the new Yum Center in Louisville and other venues in places like Columbus, Ohio—was struggling to book 15 concerts annually. But last year's lineup was stacked with big names like New Edition, Coldplay, Demi Lovato, Kanye West, Carrie Underwood, The Lumineers, Ariana Grande, Tim McGraw and Faith Hill, and Bon Jovi.
Already in fiscal 2018, which began July 1, Bankers Life Fieldhouse has hosted 11 concerts—including five sold-out Garth Brooks shows. It has another 10 concerts booked and PS&E staffers are still looking for musical acts to add to the calendar.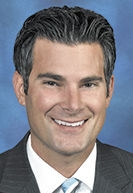 Gahl
"It's really incredible what [PS&E officials] have done," said Visit Indy Vice President Chris Gahl. "There are a lot of venues out there trying to attract these shows. It's extremely competitive, and Rick Fuson and his staff have done an amazing job making this venue a drawing card unto itself."
While Fuson declined to divulge specifics, he said the deals to attract concerts are set up so that PS&E makes more if the event does well, but that the organization takes an up-front risk.
Some promoters and musical groups demand hefty six- and seven-figure guarantees while others want expenses for travel, housing and set-up and sound covered by the building operator. In exchange, a building manager like PS&E usually gets a cut of ticket sales and revenue for amenities like parking, merchandise and concessions.
"Some buildings are risk-averse," Fuson said. "But we think—because of our relationships … with Live Nation now and AEG over the years, and our willingness to take some risks—we're getting more concerts."
Concerts are especially lucrative, said two sources familiar with the industry. That's because suites are often filled with high-rollers, and concession sales—including alcohol—are relatively high. In addition, revenue from parking and merchandise is robust.
"But if the concert flops," one promoter told IBJ, "a building operator can lose tens or even hundreds of thousands of dollars just like that."
Part of the secret to PS&E's success, Fuson said, is understanding the concert landscape, music industry and the local market. In the past, Indianapolis has not always responded well to concerts, he said.
"I think our stock is growing in Indianapolis in terms of attendance to concerts," he said.
Gahl pointed out that Garth Brooks' management team added shows "to meet demand," including one on Sunday.
"Sunday nights are the most difficult night to fill hotels," Gahl said. "So to have a show like that come in and play a Sunday night is just huge for our hotels and our entire downtown."
Fuson credited the connections PS&E staffers have made over the years for bringing in more and bigger shows. Fuson noted, for instance, that former IndyCar Series CEO Randy Bernard is now one of Brooks' managers.
"We have a lot of connections out there like that we've been able to leverage," Fuson said.
During the 2017 fiscal year, PS&E booked 524 events at the fieldhouse, with 177 major events in the bowl area. While that total is not a record, Fuson said it was "the right mix of events" that drove the record revenue. The bowl hosted 190 events in fiscal 2016.
"We try to do as many genres as we can because we have a diverse marketplace. We're really a regional building," he added. "You think about it, going to the west, where's your next big venue? Champaign [Illinois], but that's a college town, so it's not as active as Indianapolis. Chicago is 150 miles away, Columbus is 100-plus miles away to the east, and Louisville is 100 miles away to the south."
In addition to the musical shows, the fieldhouse last year hosted first- and second-round games in the men's NCAA basketball tournament (featuring Kentucky and Louisville), a New Year's Eve hoops game between Indiana and Louisville, the sold-out Crossroads Classic, comedians Jim Gaffigan and Amy Schumer, events for the National FFA convention, and GenCon's 50th confab.
PS&E appears to be competing well with its larger neighbor, Lucas Oil Stadium.
For several years, the fieldhouse and stadium ran neck-and-neck in revenue not related to their main sports occupant.
From 2011 to 2016, Lucas Oil Stadium scored $6.7 million to $8 million annually in non-Colts revenue. In 2016, Bankers Life Fieldhouse nosed ahead in that category by $1.5 million, and it's a good bet that, for 2017, the fieldhouse could widen the gap.
Profitable or loss leader?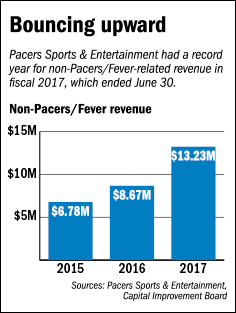 Fuson declined to say whether non-Pacers/non-Fever events are profitable for PS&E—and the financial information the team hands over to CIB makes it impossible to tell.
The Pacers turn over quarterly financial statements that include only building expenses and non-Pacers/non-Fever revenue. In each of the last three years, those expenses have been several million dollars higher than revenue. Even in 2017, expenses totaled nearly $3.1 million more than the record $13.23 million revenue.
But Fuson said that's not an operating deficit because expenses include the full cost of operating the building—for Pacers and Fever games and other events combined—including salaries for box office workers, ushers, security personnel, set-up staffers and building administrators.
"It's a very complicated situation," he said. "So we don't look at it like a loss or a profit. We look at it like it's an investment. Our job is to get as many events as we can and as much income as we can, and that's the way we're looking at it."
Melina Kennedy, president of the city's Capital Improvement Board, said while she's "thrilled" with the success PS&E had in running the fieldhouse this year, she is concerned about the expenses reported.
Operating costs for the fieldhouse, according to PS&E data, have risen from $10.9 million in 2015 to $16.3 million in 2017.
That $5.4 million increase has caught the attention of some city officials.
"I do feel good about the Pacers management of the facility," Kennedy said. "I don't have any concerns about how they are managing the building. … But we have to keep an eye on both the revenue and expenses to make sure this is sustainable."
Fuson noted that the Pacers' most recent study showed events hosted at the fieldhouse have a $270 million-plus annual economic impact on the city.
"That's one of the most important things about having a building like this in the urban core," he said.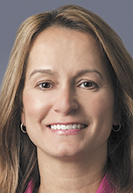 Kennedy
While Fuson isn't promising another year of record non-Pacers/non-Fever revenue, he's confident the future is bright.
"It's difficult to speculate," he said. "It depends on the mix. … It changes every year."
This year, for example, the arena won't host any NCAA men's basketball tournament games and there's no IU-Louisville basketball game.
"But we're working very hard to bring more events here and give promoters reasons to bring their events here," Fuson said.
Kennedy said it's important to "manage expectations."
"The Pacers feel very positive about their abilities to bring in big, national events, but the fact is, some events are available some years and not the next," she said. "We have to consider the possibility that this may have been a spike year."
Fieldhouse improvements?
Pacers officials are in the early stages of talking to CIB about improvements to the fieldhouse—although they haven't specified what they want or how much it will cost. Some city officials have speculated the team will want to add more social gathering spaces and modernize the building.
The NBA's Atlanta Hawks this summer unveiled plans for a $192.5 million renovation of its home venue, Phillips Arena, which opened in 1999—the same year as Bankers Life Fieldhouse. The renovation will include a courtside bar, a barbershop with a view of the court, and golf simulators in suites.
While most city officials contacted by IBJ don't expect Bankers Life Fieldhouse renovations to be that expensive, they admit any renovation would certainly cost in the tens of millions of dollars. The fieldhouse cost $183 million to construct.
Fuson said it's too early to determine a timeline or cost estimate on potential improvements. But he predicted that upgrades will help PS&E retain and draw more non-Pacers/non-Fever events as well as enhance the draw for Pacers and Fever games.
"As we would look forward into the future," Fuson said, "we would look at the holistic picture of what this building would be about."•
 
Please enable JavaScript to view this content.