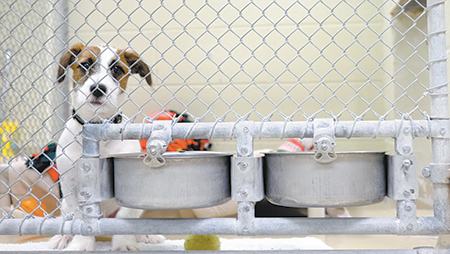 The Tuesday following Thanksgiving—after Black Friday, Small Business Saturday and Cyber Monday—has become known for ushering in millions of dollars for thousands of charities.
But the global movement, dubbed as #GivingTuesday, has evolved into a day that organizations push for more than just dollars.
In Indianapolis, several not-for-profits use Giving Tuesday as part of a long-term strategy to reach a broader audience.
"It's great to raise a lot of money," said Steven Stolen, CEO of the Humane Society of Indianapolis. "But for us, it's a 'What else?' moment."
Giving Tuesday has swelled in popularity since it started in 2012, thanks in part to a swell in social media use during the same period. In 2013, #GivingTuesday trended on Twitter for more than 10 consecutive hours, according to a special report from Giving USA and the Indiana University Lilly Family School of Philanthropy. The hashtag was tweeted and retweeted 269,000 times over the 24-hour period, peaking at 700 times a minute.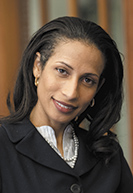 Osili
Una Osili, associate dean for research and international programs at the Lilly Family School of Philanthropy, said the movement has been so successful because it was the right idea at the right time using the right tools—and she predicted that it will continue to grow.
"I think many organizations are still experimenting with it," Osili said.
But with thousands of charities seeking attention and donations during the same 24-hour period, organizations struggle to stand out—which forces them to be creative. An email to donors or a few posts on Facebook aren't enough anymore, philanthropy leaders say.
This year, more than 260 Indianapolis not-for-profits have signed up to participate on GivingTuesday.org, and 740 groups are involved statewide.
"It's a crowded arena every day, but it's especially crowded that day," Stolen said. "You have to stick to your mission and realize that you have a good cause."
Here's how some local groups plan to do that.
 
---
Marion County Commission on Youth
Raised in 2016: $5,000
2017 goal: more than $5,000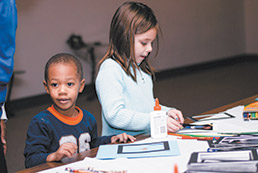 MCCOY sees the day as just as much an awareness campaign as a fundraiser. It hopes its live Q&A sessions will catch people's attention. (Photo courtesy of Marion County Commission on Youth)
Jacie Farris, communications director for the Marion County Commission on Youth, describes the group's Giving Tuesday plan as a fundraiser and a friend-raiser.
MCCOY has lined up 10 local celebrities for hour-long live question-and-answer sessions on a special donation page. The celebrities include Indianapolis Metropolitan Police Department Chief Bryan Roach, Triton Brewing Co. Director of Operations David Waldman and Indiana Fever mascot Freddy Fever.
The hope is that people will join the chat because they're interested in talking to the specific individual (or mascot), but then while on the page will make a donation or at least learn more about the organization.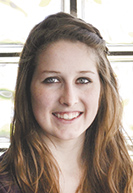 Farris
"This is kind of a long-term friend-raiser and awareness campaign," Farris said. "If we can build that audience, we may be setting ourselves up for long-term donors in the future."
She said it's difficult to stand out in December, when most not-for-profits are pushing year-end fundraisers, and Giving Tuesday is even harder. She hopes the live Q&A platform will be unique enough to catch people's attention.
"Financially, this is not a huge chunk of money for us … but it's becoming more important for us," Farris said.
At least one other Indianapolis organization has a similar plan—Big Brothers Big Sisters of Central Indiana has 12 local celebrities signed up to chat on its donation page throughout the day.
 
---
Second Helpings
Raised in 2016: $65,000 (including a $25,000 match from an anonymous donor)
2017 goal: more than $25,000 (to receive the full $25,000 match again)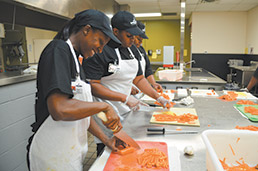 Like last year, Second Helpings board members and volunteers will call current donors to thank them for support. The 2016 effort netted fresh donations. (Photo courtesy of Second Helpings)
On a day geared toward generating donations, Second Helpings will not ask for money when it calls donors.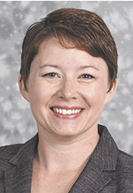 Prine
Instead, the hunger-relief agency will focus on stewardship, with board members and volunteers working in shifts to call donors to say, "Thank you."
In 2016, the not-for-profit took this approach, with 15-20 people making calls, and it paid off. About $40,000 in donations came in, plus a $25,000 match from an anonymous individual.
"In the process of calling everyone and saying, 'Thank you', we found people were happy to receive the phone call and did end up making gifts," said Senior Director of Philanthropy Katie Prine. "It was just sort of a nice surprise."
Second Helpings will also be active on social media on Giving Tuesday—donors will receive a link for a Facebook profile picture frame that shows they supported the organization, staff members will share Facebook Live videos, and the organization might stream a tour of the facility.
Prine said the key is to "come up with something worthy of sharing" so the content reaches a bigger audience.
 
---
Boys & Girls Club of Indianapolis
Raised in 2016: $6,000
2017 goal: more than $6,000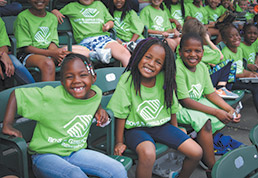 The Boys & Girls Club used email, Facebook and Twitter on last year's Giving Tuesday, and surpassed its $5,000 goal by a thousand dollars. (Photo courtesy of Boys & Girls Club of Indianapolis)
Giving Tuesday might be known as a social media movement, but the Boys & Girls Club of Indianapolis is using the day for in-person contact, and it's starting bright and early.
The organization is hosting a breakfast event at its Keenan-Stahl Club. It will give a brief presentation about what the club provides, offer tours and showcase local alumni.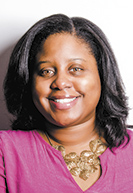 Clark
"This breakfast will kind of be like a pep rally," said LaNisha Clark, director of development and marketing for the Boys & Girls Club of Indianapolis. "Our strategy is just to start Giving Tuesday, the actual day, with a bang."
It's the first time the group has tried the strategy. Before 2016, it didn't even have a formal Giving Tuesday plan. Last year, the group used email, Facebook and Twitter to gain attention, and it worked—the not-for-profit surpassed its $5,000 goal by a thousand dollars.
This year, the group will also push donors to "fund a future"—to cover the cost for future kids to become members.
The annual cost is $600, and BGCI hopes to raise at least enough on Giving Tuesday to fund five memberships. If it surpasses last year's total, which is the group's goal, that would more than cover the cost.
"We are hoping that our current active donors will kind of help with that 8 a.m. push and encourage their network of new donors," Clark said.
 
---
Humane Society of Indianapolis
Raised in 2016: $16,000
2017 goal: more than $16,000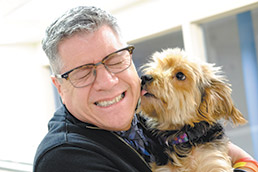 Humane Society of Indianapolis CEO Steven Stolen will spend the day in the kennel, alongside shelter animals.  (IBJ photo/Eric Learned)
The Humane Society of Indianapolis will be on social media at least every hour on Giving Tuesday.
But the organization won't be posting standard requests for donations. Instead, it will share video updates of CEO Steven Stolen's day in the kennel.
Stolen plans to spend all day alongside the shelter animals—he might take a nap or play in the yard, but he's hoping to avoid medical evaluations.
"I'll be a good sport, but I'll be very well behaved," Stolen said.
He said last year was the organization's first big Giving Tuesday social media campaign, and it went "extremely well," even without a humorous element. So the group is hoping to build off that success. To keep donors engaged, the Humane Society will present donation challenges throughout the day to keep Stolen in the kennel or possibly to release him from it.
While existing donors will be targeted, Stolen hopes to reach people who might not have donated to the Humane Society before, even if they don't give right away.
"A really good, high-functioning fundraising program is not only tracking the dollars but tracking the donors," he said.•
Please enable JavaScript to view this content.