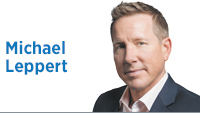 We have all had the conversation. I have had it hundreds of times.
It goes like this:
Why are liquor stores closed on Sundays? Why can't I get a bottle of wine or a six-pack of beer for my Sunday afternoon cookout on Sunday? Are churches that powerful in Indiana?
These are questions normal people ask those of us who frequent the Indiana Statehouse. Regularly. Tirelessly. And they are good questions.
The answers, as one might imagine, are complicated. If they weren't, guys like me would be out of work.
First, while the Sunday prohibition of alcohol sales might very well have been based on Indiana's church or Christian culture immediately following the repeal of Prohibition, it has nothing to do with it today. And it hasn't for decades.
Package liquor stores do not want to be open on Sunday. If the Legislature keeps every other retailer from selling carryout alcohol on Sunday, the liquor stores don't need to be open. So, they aren't. In the many legislative battles I have seen over this specific part of our alcohol law over the years, the church-going crowd, or defenders of "blue laws" in general, have had virtually no role.
While many Hoosiers believe our mini-weekly-prohibition in Indiana is directly related to the apparent Godlessness of the product itself, it really is just about market share. Every other retailer is already open on Sunday, so it costs them almost nothing in staffing or energy to sell beer and booze on that day.
Which leads me to the cold-beer discussion. Out of the above market-share debate grew a monopoly many Hoosiers, or Americans for that matter, don't even know exists. As a consolation to liquor stores when grocery and convenience stores were allowed to enter the alcohol retail market, our Legislature created a scheme that regulates the temperature of the beer they sell. Liquor stores can sell carryout beer cold, maybe even icy cold, in Indiana. No one else can. (On Sunday, absolutely no one can.)
Except now "microbreweries" can as well. Why? Who cares why. And that is my point.
The alcohol laws in Indiana are not a collective policy that resembles how Hoosiers want this product regulated. These laws are not a coherent policy at all. It is a body of laws that have simply grown out of a series of isolated debates and concessions to players in the market.
Liquor-store owners have paid what they see as a fortune for their licenses. Any changes to the rules will hurt that investment in their opinion. I'm no genius, but I can figure out a compensation plan that remedies that—and I can draw that plan up on a cocktail napkin.
From a voter or a consumer perspective, it isn't just that Sunday sales or cold-beer restrictions are nonsensical, irrelevant crap, it's that the entire body of work is. Title 7.1 of the Indiana Code has become nothing more than a listing of exceptions to a sentiment that was formed almost a century ago.
It is a good thing that some of the hot-button issues for consumers finally appear headed toward resolution. But it is also a fantastic example of a failing in self-governance.
These laws, like all the rest of them, are a product of us. When they seem stupid, we seem stupid.
So, let's raise a glass, and toast the end or our own stupidity. It really should be quite refreshing.
If any of it passes.•
Click here for more Forefront columns.
__________
Leppert is a public and governmental affairs consultant in Indianapolis. He writes at HeartlandNow.com.Send comments to ibjedit@ibj.com.
Please enable JavaScript to view this content.