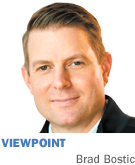 Indiana, long known for world-class motorsports and big-time basketball, today is also known for something far less wholesome: one of the highest opioid-addiction rates in the country. In 2016, 785 Hoosiers died from opioid overdoses, triple the death rate from three years before, according to the Indiana State Department of Health.
While opioid prescriptions have fallen 25 percent over the past four years, Indiana still ranks 11th-highest for opioid prescription rates.
A variety of contributing factors is fueling the continued rise in opioid misuse and addiction, making it an incredibly complex problem to address. Key factors include abusers actively seeking access, physicians over-prescribing, illicit dealers, and ready access to lethal synthetic drugs like fentanyl.
Tremendous strides have been made in reducing unnecessary prescribing through prescription-drug monitoring programs, which create statewide visibility into prescribing patterns. While this is an important step in the right direction, tackling this epidemic requires a multi-faceted approach.
Fortunately, Indiana is extremely progressive in its response to the opioid epidemic, pursuing a data-driven approach coupled with tactical steps to broaden access to treatment centers. Uniquely, Indiana and its partners, including hc1.com, are taking the lead in applying advanced analytics—leveraging artificial intelligence and machine learning to establish a more proactive approach that can lead to prevention. Artificial intelligence, referred to as AI, effectively enables computers to mimic the cognitive function of human minds, while machine learning gives computers the ability to learn without being explicitly programmed.
AI and machine learning are at the core of a new solution from hc1 being used by the Indiana Management Performance Hub to gain live, up-to-the-moment insight into opioid usage trends across the state. MPH is using the hc1 opioid dashboard, which automatically organizes and analyzes billions of anonymized lab test results across millions of organizations to identify the drug positivity rate down to the ZIP code level.
This allows officials to identify potential hot spots of abuse before a public health crisis explodes, while enabling real-time measurement of the impact investments into programs aimed at prevention and treatment are having in a given geography. Examples include public education programs, prescriber education, equipping law enforcement with the overdose-reversal drug Naloxone, and establishing specialized drug treatment centers quickly in the areas most in need. It is estimated that Indiana has earmarked more than $100 million to fight opioid abuse, and our state leadership is focused on maximizing the positive impact from this investment.
In addition to presenting live analytics based on vast amounts of data, the hc1 opioid dashboard can deliver specific alerts by text or email. For example, emergency departments can be notified of a spike in the prevalence of a new illicit drug in a ZIP code or county they serve.
Beyond its application in combatting the opioid epidemic, AI and machine learning can be applied to a wide variety of public health issues to help identify and drive action to help populations at risk of expensive and often fatal health conditions, such as diabetes, heart disease, chronic kidney disease and COPD.
Given these significant technological advancements and the aggressive action being taken by Gov. Eric Holcomb, MPH and agencies across Indiana, there is reason to be optimistic that we can achieve a future marked by better health and more affordable health care.•
__________
Bostic is chairman and CEO of hc1.com.
Please enable JavaScript to view this content.