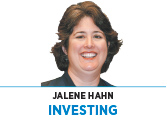 As I've aged, my fondness for amusement parks has waned. I grew up in Illinois, and our park of choice was Six Flags outside of St. Louis. As my kids were growing up, we ventured to Holiday World and later Kings Island. While I still love a good Disney vacation, my entertainment choices have changed along the way.
Amusement parks are a good metaphor for understanding an investor's approach to portfolio risk. Investing in stocks is still one of the best ways to meet long-term financial goals, but understanding your risk profile and allocating your investments appropriately is key to successful long-term investing.
Risk tolerance, risk capacity and risk perception are the fundamental elements of your risk profile. The best way to construct your portfolio and ensure you can hang on for the whole ride is when you evaluate and discuss these risk elements individually and not as a composite assessment.
Risk tolerance is the more familiar term and looks at an individual's approach to volatility. If you are a roller coaster aficionado, I would guess you have a high amusement-park-ride risk tolerance. The more twists, turns and drops the better—and the higher your ride/risk tolerance. On the other-hand, if Disney's "It's a Small World" is more your speed, I would classify you as having a low amusement-park ride/risk tolerance, or you're just a glutton for musical punishment. Risk tolerance examines your comfort level with wide swings in the market's valuations. Your tolerance for risk generally remains the same over time.
The other easy to define dimension is risk capacity. Risk capacity measures your financial ability to withstand the market fluctuations. My oldest son is fresh out of college, gainfully employed and by now has accumulated a hefty emergency fund. He has the capacity to take additional market risks. On the other-hand, individuals in retirement with limited fixed income don't have the capacity for extreme losses in their portfolios. In my amusement park example, risk capacity is comparable to the ride warnings: Do not ride if you have a weak heart or back problems. When I was pregnant with my second child, we took a Disney vacation and I couldn't believe how many rides were off-limits. Capacity is separate from tolerance. You may love rollercoasters, but if you are short, pregnant or have back or heart problems, some rides just may not be worth risking your health.
The last dimension that doesn't get much attention is risk perception and its impact on risk composure. According to Michael Kitces, author of the Nerds Eye View, "The cycles of fear and greed mean that most investors swing back and forth in their views of risk at least to some degree. But while the risk perception of some clients swings like a slow metronome, for others it's more like a seismograph. Risk composure is the 'ability to maintain your cool through market cycles.' Unfortunately, it often takes a bear market to align an investor's perception of risk with reality." Behavioral biases are more prevalent in some investors than in others and, without a high degree of risk composure, they may lead to unwise actions.
The recent volatility has been a good opportunity for investors to evaluate their portfolio allocation and determine if it's positioned appropriately for your situation. It may also be time to separate your capacity for risk from your risk tolerance and modify accordingly. To really stay comfortably invested, take time to evaluate how you react to the news of the day and what short-term actions you may want to take based on that news. And then wait a day. If your portfolio allocation reflects your risk tolerance and capacity, tune out the noise, find wise council to validate perceptions and enjoy the ride whether it's the Beast, The Scrambler or Disney's "It's A Small World."•
__________
Hahn is a certified financial planner with WWA Planning and Investments. She can be reached at 812-379-1120 or jalene@wwafp.com.
Please enable JavaScript to view this content.