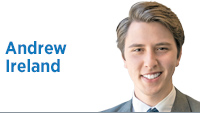 In a shocking January 2010 blog post, Google announced it ended its China-based search engine Google.cn over abject human-rights violations and censorship concerns. A bold stand true to the company's core values, the move represented the very best of what American Big Tech had to offer.
A decade later, Google is a different company—and more than just in name.
Done under the blessing of CEO Sundar Pichai, Google began developing a search platform for the Chinese market. Dubbed "Project Dragonfly," the secretive 100-person undertaking was nearly prepared for launch before a memo leaked to the public, exposing its advanced monitoring and censorship capacities. The pushback was immediate.
Once the gem of the American economy, the sector Google occupies is becoming entrenched and monopolistic. The confidence that many felt in Big Tech is slipping following another disastrous year marked by privacy violations, politically divisive activities and corporate missteps.
Now, for all the sector's power and success, the populist flavor of the day is increasingly interested in cutting Big Tech down to size. The industry's choice is clear: Change or be changed.
Big Tech might look to legacy journalism for guidance. To rededicate to the values they espouse and to rebuild public trust, Google and its peers would be well served by a public editor, or ombudsman.
A tradition in newsrooms across the world, a public editor is typically hired for a fixed term of no more than several years. Instead of working as a traditional editor assigning stories or combing through news content, the public editor writes a regular column in the paper highlighting the outlet's faults and outlining steps it can take to improve. A critical role, public editors are charged with championing the values the outlets aspire to and guiding coverage through public criticism.
The New York Times, for example, introduced the position in 2002 following the Jayson Blair scandal that rocked the paper. There, public editors like Margaret Sullivan and Elizabeth Spayd—before The Times retired the role in 2017—sharply criticized staff's editorialization of stories on social media, autopsied the paper's big miss on the 2016 election, and generally pressed for heightened journalistic standards.
Like The Times, Big Tech companies need a strong, independent voice who can play devil's advocate, air a firm's dirty laundry, and invite consumers in to help craft creative solutions to solve complex problems.
Typically, this practice runs counter to what management wants, highlighting a firm's weaknesses and undercutting executives' decisions. Yet, this activity is key to rebuilding the trust lost and, ultimately, bringing about the advent of better products and services.
With a public editor, Google, for example, might well have avoided the public relations debacle caused by its re-entry project in China. A clear betrayal of its core values, a public editor could have made a public case against the venture and rebuilt trust in the process.
These corporate giants face a precarious road ahead with the specter of government intervention ever close at hand. The Fourth Estate might be a guide to the industry's redemption.
Big Tech can once again be a shining example of American ingenuity, but it will require bold, forward-thinking solutions. And the window to act is closing.
To save these companies from themselves and earn back consumers' trust, executives must look outside of Silicon Valley. Empowering strong, independent voices who can champion their values and shine light on actions that diverge from them would be a meaningful first step.•
Click here for more Forefront columns.
__________
Ireland is an international scholar at Sungkyunkwan University's Global School of Business in Seoul, South Korea, and a digital media consultant. Send comments on this column to ibjedit@ibj.com.
Please enable JavaScript to view this content.