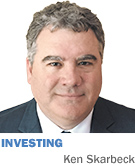 The thought of cracking open an accounting book makes most people sleepy. However, a recent offering on the history of accounting holds promise as an enjoyable read. Jacob Soll's "The Reckoning: Financial Accountability and the Rise and Fall of Nations" recounts that, throughout history, good accounting practices have promoted trust in government and capitalist systems, while inadequate accounting has led to financial chaos and even revolutions.

Soll writes that King Louis XVI rejected sound accounting because he knew it would limit his spending. When financial authorities eventually published the king's bankrupt accounts, they were partly responsible for inciting the French Revolution.

In a Bloomberg interview, Soll said he became motivated to write the book after a "Frontline" documentary on Bear Stearns. He was astounded how the firm became insolvent seemingly overnight even though a regulator like the New York Fed is right across the street.

Users of corporate financial statements must first understand that companies have considerable latitude in their internal accounting policies that span a range of assumptions from conservative to aggressive. Thus, contrary to what many believe, accounting is an imperfect process where different choices can lead to different figures. Soll says that a complaint he hears from accountants is that they are not permitted to explain how they value items in financial statements or their doubts in a company's valuation process.

Some observers, including members of the board that oversees U.S. accounting, believe the United States should adopt new auditor rules similar to those in the United Kingdom. Here in the United States, the auditor's report that accompanies annual financial statements is rarely read because it is devoid of details and filled with boilerplate. The only time it commands investors' attention is when there is a "material" issue within a particular company.

In the U.K., auditors are under new rules requiring them to provide considerable detail in their audit reports. The lead auditor is named, writes the report to investors, and must disclose how much of the company the auditors actually audited and how they arrived at their conclusions. Many believe more descriptive auditor reports could create competition among accounting firms and auditing partners, improving the quality of the audits.

GAAP (Generally Accepted Accounting Principles) is the U.S. set of accounting standards and procedures for compiling financial reports. Today, companies regularly highlight "non-GAAP" figures in their earnings reports because management prefers using adjusted measures to view company performance. Of course, the adjusted figures often present the company's results in a more favorable light. EBITDA (earnings before interest, taxes, depreciation and amortization) is a commonly used non-GAAP figure. Cynics facetiously refer to the calculation as "earnings before the bad stuff."

Unless the investor has a grasp of accounting, it can be confusing to know how to interpret these differing figures when valuing a business. An excellent accounting primer for investors is Ben Graham's "The Interpretation of Financial Statements" written in 1937.•

__________

Skarbeck is managing partner of Indianapolis-based Aldebaran Capital LLC, a money-management firm. His column appears every other week. Views expressed are his own. He can be reached at 818-7827 or ken@aldebarancapital.com.