Is the Green New Deal a good idea?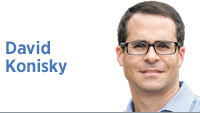 The Green New Deal has reinvigorated the policy debate about the steps the United States should take to address climate change.
This comes at time when Americans are beginning to more fully grasp the implications of this urgent problem. On the heels of drought and wildfires in the West, hurricanes in the East, and now massive flooding in the Midwest, Americans increasingly view climate change, not as a distant problem that will only affect people in faraway countries, but as something that is impacting all of us here and now.
The United States has fallen behind many other nations in addressing climate change. The Trump Administration's efforts to roll back policies designed to reduce emissions from power plants, automobiles, oil and gas operations, and other sources have stalled our nation's progress, and the decision to withdraw the United States from the Paris Agreement has ceded our global leadership.
The Green New Deal provides an opportunity to change course. 
First, it recognizes the importance of keeping global temperatures to an increase of just 1.5 degrees Celsius above preindustrial levels. This is the level that climate scientists say is necessary to stave off the worst effects of climate change.
Second, it calls on the federal government to initiate a 10-year mobilization that includes meeting 100% of electricity demand through renewable and zero-emission sources, modernizing the power grid, upgrading the efficiency of buildings, massively reducing emissions in manufacturing and agriculture, and transitioning the transportation system to electric vehicles and high-speed rail. 
IBJ.COM EXTRA
Third, the Green New Deal calls for a just transition, which, among other things, means creating new economic opportunities for individuals and communities that have historically relied on fossil fuel industries, as well as assisting farmers in efforts to enhance sustainability in agriculture.
Fourth, the Green New Deal connects its climate-related objectives with broader goals, such as promoting social and racial justice, creating millions of high-paying new jobs, strengthening access to health care, and addressing income inequality.
Many of these ideas are popular with the public, but critics of the Green New Deal are right to ask questions about its technological feasibility, its costs, and its potential effects on Americans. 
However, much of the current criticism focuses on wild guesses at the proposal's possible cost and items not actually in the resolution, including imaginary bans of cars, airplanes, and cows. These criticisms are not serious, and neither are ineffectual proposals that simply call for new research or reliance on unproven technologies. Collectively, these disingenuous criticisms and halfhearted proposals amount to little more than cynical ploys to delay meaningful action and to distract us from the real issues at hand.
The Green New Deal is not yet a legislative proposal. Its emission goals could potentially be achieved through any number of policy approaches, including a market-friendly carbon tax for which there are several bipartisan proposals. There are also ways for private enterprises to engage, for example, through the creation of innovative business models that help expand access to cleaner energy technologies. And, for their part, communities across the country that are most vulnerable to the energy transition are eager to learn ways to help their citizens build their own adaptive capacity.
The climate problem is enormous, requiring changes in nearly every aspect of our society. Effectively addressing climate change also requires overcoming the deep polarization that permeates our politics. Even if the Green New Deal is not a proposal everyone gets behind, it has already begun to push climate change into the national conversation, which is an essential first step in meeting the challenges it presents.•
__________
Konisky is an associate professor in Indiana University's O'Neill School of Public Environmental Affairs.Send comments to ibjedit@ibj.com.
Click here for more Forefront columns.
Please enable JavaScript to view this content.