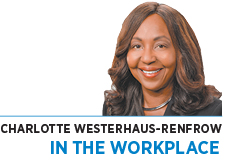 We all can agree that a good sport does not brag about winning. But on the other hand, let's face it: There's nothing wrong with wanting to win. Because who wants to be the loser?
We capture that winning feeling of success early in our lives. The goal of playful games of childhood—hopscotch, hide-and-seek and tic-tac-toe—was to designate a clear winner and loser at the end of the game. In school, our "gold-star" behavior was recorded and prominently displayed on classroom charts and within academic report cards. From high school football games to marching band competitions to science fairs, we learned that success went hand in hand with that winning feeling.
On the other hand, along the way, we also find out things don't always turn out as we want or expect. We fail to get that job, deal or contract. We discover that failure often brings fault, and fault frequently brings blame of ourselves and others for what went wrong. Failure is synonymous with a losing feeling, and when compared to winning, as Vin Scully succinctly put it, "Losing feels worse than winning feels good."
Yet, the fact is that many successful and respected business leaders, managers and entrepreneurs have failed, fumbled and flopped and then come back even better and more successful. Despite the widely held premise that winning is good and failing is bad, these effective leaders regained success because they failed forward.
That leadership concept popularized in John Maxwell's book "Failing Forward: Turning Mistakes into Stepping Stones for Success" means failure can be constructive and good when people get fast feedback, learn from their mistakes, then adapt to enhance the rate of success.
Telling someone that failure is a great way to succeed sounds weird and even downright foolish. Once again, this is because of bad memories and feelings that are associated with losing and failure.
Moreover, to some, the failing-forward philosophy is embraced as a surefire way to build grit and resilience. To be sure, we all love a great comeback story.
However, failing fast and forward in and of itself is not a foolproof path to success. Amy Edmondson, a leadership and management professor at Harvard Business School, says the first step in successfully dealing with failure is to identify the type of failure. Edmondson explains in Harvard Business Review that there are three types of failure to consider when avoiding mistakes and/or learning from them.
Edmondson says "preventable" failure happens when a person has the knowledge and ability to prevent a failure. This is not an example of failing forward; rather, these are "bad" failures, like failing at a process that must be followed at work in a manufacturing setting.
Thus, in and of itself, the slogan, "Fail often in order to succeed sooner," will not eliminate preventable failure. Rather, Edmonson's research suggests that proper training and support could help employees follow those processes consistently.
Next, Edmondson details "complex" failures. These failures are unavoidable because of uncontrollable and unanticipated factors. Complex failures are not "bad" failures and can serve as constructive blueprints for how to prevent future mistakes.
Finally, "intelligent" failure (called this by Duke University Professor of Management Sim Sitkin) is a form of "good" failure. Intelligent failure often occurs when there is no way in advance to know the outcome because the exact situation hasn't been encountered before and perhaps never will be again, Edmondson says.
Business leaders, managers and entrepreneurs should encourage intelligent failure to promote growth and innovation and to keep their organizations ahead of the curve. Leadership can give employees the confidence to try new things and fail intelligently by encouraging transparency without repercussion, which can help reduce the tendency to hide mistakes. Transparency starts at the top, and it includes managers who lead by example and share what was learned from their successes and failures with peers and subordinates.
While winning isn't everything, no one wants to fail. Failing forward, however, can provide constructive lessons to help you become even more successful—and to perhaps discover something you never knew was there—or you never knew you needed.
As John Maxwell put it, "Because in life, the question is not if you will have problems, but how you are going to deal with them."•
__________
Westerhaus-Renfrow is a clinical assistant professor of business law and management at the IU Kelley School of Business on IUPUI's campus.
Please enable JavaScript to view this content.