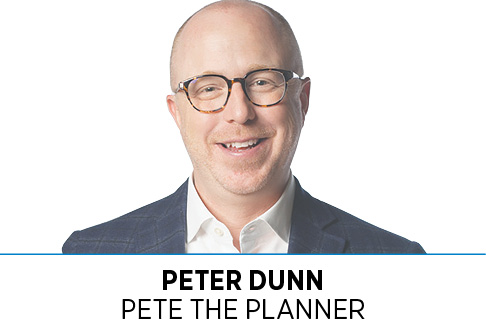 I don't know how I ended up having lunch with two different attorneys on back-to-back days, but I did. And although they both picked up the tab, I admit I'm nervous to go to my mailbox for the next few weeks.
The attorneys were roughly the same age, had the exact same household income, but their lives couldn't have been more different. One was awash in financial stress and challenges, and the other was as cool as a cucumber and flush with cash.
My initial takeaway upon finishing the second lunch felt inspired by Aesop himself. Choices, am I right? But as it turns out, the disparate realities were the byproduct of a great deal of nuance and perspective. Not only were the mechanics of their financial lives different, but so were their respective aims.
First, the mechanics. Attorney A had a child in middle school, a child in elementary school, and a stay-at-home spouse. Attorney B had two children who had yet to reach kindergarten and a working spouse whose income needed to combine with his to match that of Attorney A. Attorney B also was dealing with medical bills and had just moved into a home more suitable for a growing family.
This is all to say that Attorney A isn't on the financial treadmill, while Attorney B obviously is.
There are times in life when your greatest hope is to simply not go backward. This commonly occurs with preschool-age children and two working parents, then again when those same children stop eating all your food and instead are haunting the grounds of some random university for four or so years. What's shocking is that these periods of survival often follow periods of comfort and calm.
Put succinctly, Attorney B's financial life is consumed by challenges, while Attorney A is able to task her brain, and money for that matter, toward opportunities.
Recently, upon rereading Jim Collins' magnum opus, "Good To Great," I've taken to classifying financial priorities into two distinct categories. The first primarily revolves around challenges, while the second type of thinking revolves around opportunities.
For example, if I'm struggling to make ends meet, the vast majority of my financial energy is focused on solving a problem. While this is certainly good and will possibly even increase my net worth, it's not as productive as tasking my focus toward opportunity.
Simply being aware that you're trying to slay challenges is half the battle. After years of witnessing how people both live with their financial realities and observe those same realities, I can tell you with great confidence that most people don't know when the challenge period is set to end and the opportunity period begins.
This is a problem—a big problem.
If your challenging periods start to feel like a permanent reality and you haven't calculated their expiration dates, you will absolutely miss your opportunity periods.
For instance, if—in the throes of raising two loud preschoolers, random career changes, and a budget-crushing day-care expense—you fail to locate the relief point, you'll blow right by it.
Have you ever paid off a car loan, then 90 days later couldn't find the $478 per month you'd been paying toward the loan the last 60 months? It's because you were in a challenge period and didn't realize there was financial opportunity buried within the absence of a payment. The transition between a challenge and an opportunity can be practically indiscernible.
On the flip side, failing to identify when your opportunity period is about to shift into a challenge period can be equally devastating.
This is precisely why ages 47 to 53 are so difficult. These tough years generally follow relatively long periods in which your financial mind is focused on opportunities, and then boom. You're right back in another challenge period.
In case you haven't already figured this out, there's a pattern. Sure, some people put early challenges behind them and then have the luxury to focus on opportunities the rest of their lives. But the rest of us alternate between periods of challenges and opportunities.
The goal is to be honest with yourself so you can be prepared for the challenges and ready to take advantage of the opportunities.
I just hope Attorney A knows she is about seven years away from a challenge period. And I hope Attorney B knows he's only six years from an opportunity period.
What period are you in?•
Please enable JavaScript to view this content.