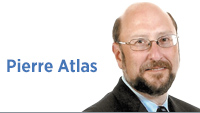 While mass shootings get the lion's share of media coverage and politicians' attention, far more people are killed with guns one at a time—in the commission of crimes, in domestic disturbances, and via accidents and suicides. Because there is no single explanation for gun deaths in America (averaging more than 30,000 each year), there is no simple or easy solution, either.
Is there any specific legislation that might have prevented last month's Virginia Beach massacre?
There were apparently no warning signs of mental instability or violent intent (unlike in other recent mass shootings). Indeed, when the perpetrator, a city engineer whom I will not name, emailed his resignation to his supervisor the morning of the massacre, his boss was surprised; the engineer was not on the verge of being fired and was a good worker.
Some recent high-profile mass shootings using AR-platform semi-automatic rifles have led to calls for an "assault weapons" ban. But the Virginia Beach killer used two .45-caliber handguns, purchased legally several years before his rampage. That is actually more common. According to the FBI, handguns composed 64% percent of the firearms used in murder and non-negligent manslaughter incidents in 2017.
The killer did use aftermarket, extended magazines that increased the number of rounds he could fire before reloading. I have been shooting .45 semi-autos for more than 35 years and have never felt the need to own an extended magazine.
Regulating the ammunition capacity of removable magazines might be a more realistic option for public debate than an assault-weapons ban, which would not likely pass constitutional muster and would not have prevented this mass shooting.
While it is unlikely that any new law would have stopped the city engineer from killing his co-workers, that doesn't mean we should just give up in the face of gun violence.
Given the deep divide in the gun debate, perhaps we should focus more on who has access to guns than on the firearms themselves. Two major sources of gun violence are suicides and domestic violence. Of the record-setting 39,773 gun deaths in 2017, about 60% (23,854) were suicides. According to the Centers for Disease Control, 86% of firearm suicides are committed by men, who are more than six times as likely as women to use a gun to kill themselves.
Adding a firearm to domestic violence makes for a deadly mix. The Giffords Law Center to Prevent Gun Violence notes that, "Firearms were used to kill more than two-thirds of spouse and ex-spouse homicide victims between 1990 and 2005," and "domestic violence assaults involving a firearm are 12 times more likely to result in death than those involving other weapons or bodily force."
Mass shootings are horrific, but so is each death caused by a firearm—be it a homicide, suicide or accident. Although no rights are absolute, the Second Amendment makes an outright ban of specific firearms unlikely.
People who commit domestic violence, make public threats of violence, or demonstrate suicidal tendencies should, with due process, be disarmed and legally prohibited from having access to firearms. This is what Red Flag laws like Indiana's Jake Laird Law seek to accomplish.
Preventing statutorily defined dangerous people from legally accessing firearms might not have stopped the Virginia Beach massacre, but it could reduce some of the 30,000-plus gun deaths each year, including some potential mass shootings.•
Click here for more Forefront columns.
Please enable JavaScript to view this content.