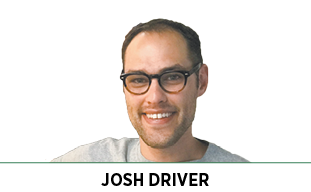 Volunteer time off or VTO hours have been offered by companies for quite a while. Annual events like Indy Do Day have taken advantage of these programs and—if you follow companies like Eli Lilly and Co., Cummins, Infosys, and more—you know that employee volunteers create significant impact for our communities.
But VTO programs are in need of some evolution and require some consideration on implementation. Here are some thoughts:
1. You can create a volunteer time-off program.
You would be surprised how often we hear that companies can't create a VTO program. And it isn't for a lack of passion to give back. It's time—time to search for a good opportunity that fits, or time to manage VTO hours across your employees, or even time to leave the office to work on a project. But not-for-profits are doing much better at offering business-specific volunteer opportunities to help with that problem. Tasks can be completed in your office and by the entire team with little work on your end.
In addition, consider the products and services your company provides. Do you or your staff possess any specific skills or education that could be helpful to a not-for-profit? Is your product something that could help with the mission of an organization or even offered as a silent auction item for a fundraiser? Both are great ways to maximize impact, while keeping time and costs low.
2. Engage your employees.
Survey your staff and find out the causes and organizations they care about. If employees have an existing relationship with an organization, that can save you time and effort. In addition, employees have become significantly more aware of the difference between "strategic" social impact and "authentic" impact. By letting employees drive the program, you are automatically adding the authenticity people are looking for.
3. Be Inclusive.
Group volunteer activities are great for team building, problem solving and culture. However, group activities can also create real issues for employees. When considering a group activity, consider the people in the group—their health issue, their abilities—and make sure everyone can participate, together. Also, provide VTO time for each employee to work individually with organizations that are important to them. The good work your team does with their personal organizations is empowered by you—the employer. This sends a great message of support and also expands the positive impact your company is making.
4. ROI on volunteering
Put down the calculator when estimating your costs for each employee to annually spend eight hours of VTO time off-site. That number is irrelevant. Here is why volunteering can actually generate profit and decrease operating costs:
Creating purpose. Employees are not always fulfilled by their work. That can lead to expensive turnover, poor performance or disengagement. Empowering your staff to find purpose during work time creates loyalty to your company and helps fill the gaps their employment may not be creating at the moment.
Skills advancement. Volunteering expands soft skills that are incredibly important in the workplace. Your staff can learn or experience leadership, collaboration, adaptability or public speaking. In some cases, we've noticed employees gain more confidence in their abilities and advance their careers within their companies by bringing back what they have learned.
Marketing. Photos, stories, impact metrics—all of these things are essential when your customers are considering where to do business. The more good your brand does, the greater your profits can become.
5. Own it.
If you are considering adding VTO hours as a strategy to fix a culture issue, you'll be disappointed in the results. If employees do not feel supported and empowered by their leadership to volunteer, they are not likely to participate. If employees are simply overloaded with work, then they do not have the time to go volunteer, or, if they do, they will feel guilty for leaving the office.
VTO hours are a powerful way to make a difference. But as their leader, you need to show that the program is important. That means adding a recognition or reward after employees hit their volunteer metrics, allowing employees to choose where they want to volunteer, and acknowledging that great work during an annual review of key performance indicators.
Creating a VTO program is now becoming a requirement. With more companies offering VTO, much like health insurance or 401(k) benefits, employers must start thinking about how their program may be better than a competitor's.
By considering the above points, you can instill an authentic and unique VTO program that will have increased engagement and exponential impact.•
__________
Driver is founder of Selfless.ly, a software firm that helps companies create, manage and track corporate social responsibility programs.
Please enable JavaScript to view this content.