It almost seems like a throwback to another age. A patient shows up in a doctor's office or emergency room with a stabbing pain. The doctor pulls out a pain-scale chart with a series of happy-to-sad faces and asks the patient to rate his distress.
In this era of million-dollar diagnostic tools, that's still the standard way of measuring pain, a sensation long regarded as personal and subjective.
But Dr. Alexander B. Niculescu, a psychiatrist and researcher at the Indiana University School of Medicine, thinks he has found a better way to gauge pain—along with some other hard-to-quantify mental health conditions, such as suicide risk, depression and post-traumatic stress disorder.
For 16 years, Niculescu has been researching molecular changes in a person's blood that reflect what is happening in his brain, such as stress and anxiety. He has developed a prototype for a blood test that he said can objectively tell doctors if the patient is in pain and how severe that pain is, along with an ability to track depression and assess the risk of suicide, among other evaluations.
Now he's ready to turn his research into commercial products.
Niculescu has launched a company, MindX Sciences Inc., to turn his work into blood tests and software applications that can help doctors diagnose and treat people with hard-to-measure conditions. It's the equivalent, he said, of using precise medical tests to measure a patient's tumors or heart activity. He calls it "precision medicine for the mind."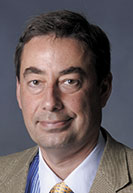 Niculescu

"If you have a chest pain, you go to an emergency room or to your doctor," he said. "They run some blood tests, they do an EKG [electrocardiogram], look at your troponin levels and so on. We wanted to have similar things to enable psychiatrists and other doctors to practice precision medicine using objective tests to reflect things going on in your brain."
It might seem curious that one company could launch products to measure such a wide range of medical conditions, from pain to depression. What they have in common, Niculescu said, are molecular patterns in the blood that allow scientists to track the severity of the illness over time. That information can be used to match people to the right medication, or to monitor response to a treatment, or to develop new drugs, he said.
The company is almost certain to find a huge market if it is successful in launching commercial products. More than 50 million adults in the United States suffer from chronic pain. About 17 million have suffered at least one major depressive episode, and 47,000 Americans a year commit suicide. Untold thousands more suffer from other mental-health and mood disorders.
Some psychiatrists say they would welcome new tools to help identify patients who are depressed, anxious or considering suicide and allow professionals to intervene in time.
"It's a decidedly difficult problem to identify people at risk of suicide, with any specificity, and allow us to take action," said Dr. Yeates Conwell, a professor of psychiatry at the University of Rochester Medical Center and co-director of its Center for the Study and Prevention of Suicide.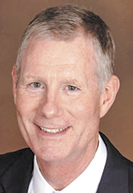 Neff
One reason it's so hard, he said: Relatively few people who contemplate suicide actually go through with it. "If you can look for a biomarker which is associated with a particular state of risk, that would be useful," he added.
Getting started
MindX is still a tiny company. It was incorporated in Delaware in 2016 to negotiate licenses for the intellectual property with Indiana University, a process that took about two years. The company was registered in Indiana in 2017 but remained in a "stealth mode" until a few weeks ago, when it launched its website.
But Niculescu has been toying with the idea of launching a company for about a decade. He originally tried to find funding in 2008, and approached Matthew Neff, a local venture capitalist. Neff, however, decided not to get involved, as Niculescu's research was still young and relatively untested, and the country was in the midst of a financial crisis, which made investors doubly nervous.
But the two stayed in touch. Niculescu continued to research the issue, published more than 20 papers in medical journals, and built an extensive patent portfolio. Neff took a job as CEO of AIT Laboratories, a toxicology company in Indianapolis that was struggling through a series of financial and legal problems under previous management. Neff left AIT in 2016 after selling it to a Texas private equity firm for an undisclosed price.
Eventually, Niculescu and Neff decided the time was ripe and joined forces to jump-start MindX. Neff joined the company as CEO and president, with the job of raising funds and taking the technology to market. Today, he is the company's only full-time employee.
For Neff, it's a new challenge, but he said it aligns closely with his work at AIT. While running that operation, Neff created a division that conducts opioid monitoring on patients for hospitals and clinics, using proprietary software. That gave him an early look at the opioid epidemic, he said, and helped him appreciate the need for an objective medical tool to help doctors measure pain.
"Pain diagnosis is so imprecise and so subjective," Neff said. "And it has, in many respects, contributed significantly to the opioid epidemic, because doctors can't tell whether a patient is truly in pain, or the magnitude of that pain, or to what they respond. And the MindX pain panel will help doctors do all of those things, and document it for them."
Big ambitions
What MindX hopes to develop is a series of products that combine a software app and a blood-based biomarker panel. By using those two features, a doctor can get a risk score for a patient in terms of pain or mental-health disorders, as well as suggestions about medications he might respond to.
Neff declined to say how much money MindX has raised so far, or how much more it hopes to land. But the company has a decidedly big advantage when it seeks funding. Its website boasts a wide array of scientific advisers and investors, some of whom have built large companies in Indianapolis and later sold them for huge returns.
Perhaps most recognizable in this group is Indianapolis millionaire and tech entrepreneur Don Brown, who founded Interactive Intelligence Group, a call-center software maker based on the northwest side that was bought in 2016 by California-based Genesys for $1.4 billion. Brown is also founder of Indianapolis-based LifeOmic, which provides cloud storage to health care providers and researchers.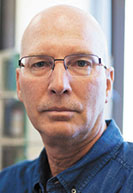 Janda
Brown did not return messages to discuss how much he had invested in MindX Sciences and what he likes about the company's research and business model.
MindX's other advisers include Dr. Anantha Shekhar, associate dean for research at the Indiana University School of Medicine; Dr. Jerold Chun, a neuroscientist at Sanford Burnham Prebys Medical Discovery Institute in San Diego; and Kim Janda, professor of chemistry and immunology at the Scripps Research Institute in San Diego.
Janda, in an email to IBJ, said he believes MindX could deliver new ways to assess pain and develop ways to treat it that are non-addictive. He added that the company also shows promise in helping diagnose and treat mental-health conditions.
"I believe that the way we treat such things as depression and PTSD is still rather archaic," Janda said. "MindX with its platform technology will allow us to make great strides in how we not only diagnose, but also how we treat, these debilitating diseases."
With its deep advisory board, MindX seems to be in a strong position to approach investors for funds, said Fritz French, former CEO of Marcadia Biotech, a Carmel biotech that developed treatments for diabetes and obesity and was later sold to Swiss pharmaceutical giant Roche for $287 million. The scientists, he said, will give the company instant credibility.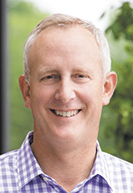 French
"It is extremely important for early-stage companies who are pursuing new scientific areas to have top experts that can be used for ongoing advice in guiding the direction of the science and the business," French said, "as well as provide credibility to outsiders such as prospective investors, partners and even employees that are conducting due diligence on the company."
Decades-long quest
Niculescu, who was trained as a researcher and clinician at the Scripps Research Institute and the University of California at San Diego, has been studying psychiatric genomics for nearly two decades, looking for clues on how to measure pain and mental health.
During one study, he and his team at IU looked at biomarkers in the blood that allow doctors to assess the severity of pain a patient is experiencing. He developed a blood test that helps physicians match the biomarkers with profiles of drugs and natural compounds cataloged in a prescription database.
He decided on blood testing because there was no real alternative.
"You can't biopsy the brain in healthy individuals," he said. "So we have to find something peripheral. Some other groups have tried spinal taps, but patients aren't super-enthusiastic about getting spinal taps. Blood testing is the way to go."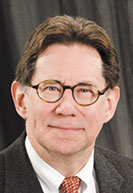 Conwell
In one study, Niculescu tracked hundreds of participants at the Richard L. Roudebush VA Medical Center in Indianapolis to identify biomarkers in the blood.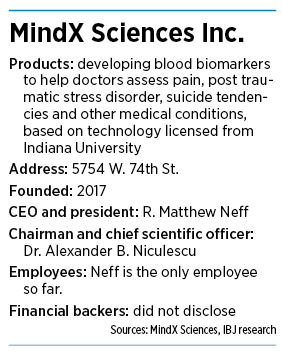 "We looked at people over time, multiple visits, to see what changes occurred in their blood in relationship to disease," he said. "And then we take a very careful approach, taking those findings and validating them in additional population. And then we take an additional step where we take the findings that validated them, test them in additional clinical populations to see, can you predict who's in a certain state? And can you predict who will have future clinical events like hospitalization, like ER visits, like completing suicide?"
The research team took multiple blood samples from each patient over time, attempting to catch samples during times when patients were not feeling suicidal at all, and when they were feeling very suicidal. Then the researchers compared the blood samples to identify changes in gene expression. They compared those markers to markers present in the blood of 26 suicide victims from the coroner's office in Indianapolis, according to a 2015 article in Smithsonian magazine.
It wasn't clear why the gene expression changes along with mental changes, but it could be a function of stress and anxiety, which are often common in suicide victims, Niculescu said. His research team found six biomarkers in blood they say can identify people at risk of committing suicide.
In his studies, he has followed hundreds of test patients over years, examined the changes in their blood in relationship to their medical condition, and worked up algorithms to predict who might be at risk of suicide. His research concluded that the biomarkers could identify, with more than 90% accuracy, patients who think about killing themselves in the following year. The researchers then developed a questionnaire assessing suicide risk, which they converted into an app.
Niculescu said that, based on years of research, he is convinced the technology is ripe and ready for widespread use. He said his company will use new funding to refine the product and market it to health institutions.
His goal is to release it commercially within a year, first to academic centers, then to doctors.
"We are in a very different place than most startups, which put something together and try to raise funds, and then want to do some studies and issue some press releases," he said. "We have already done all the work. We will soon have products ready to roll."•
Please enable JavaScript to view this content.