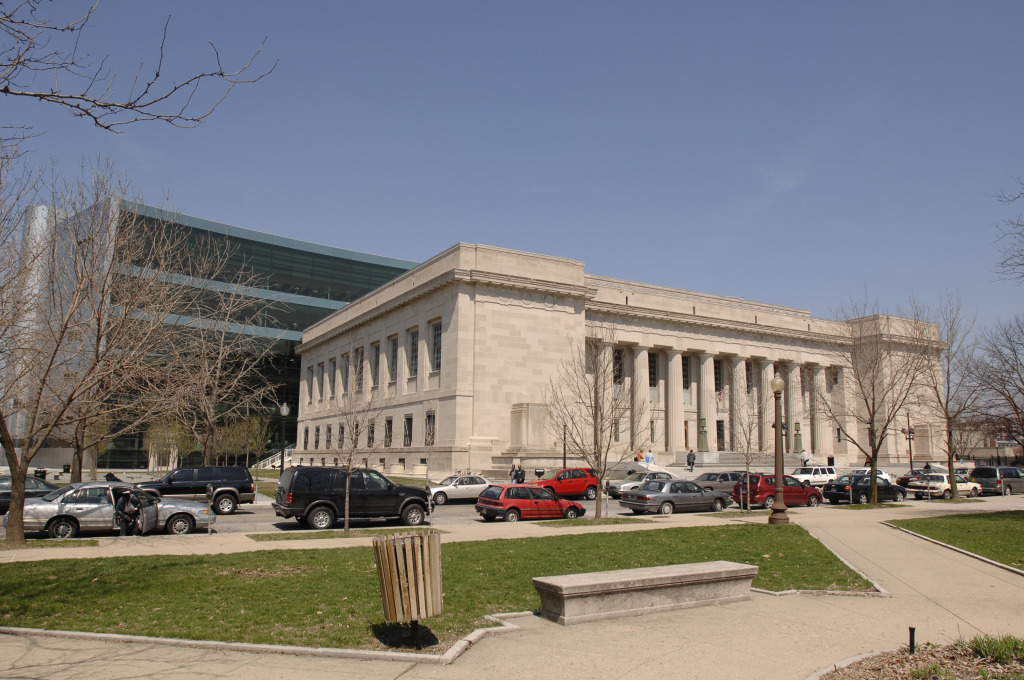 Stephen Lane, an outspoken critic of the Indianapolis Public Library Board of Trustees, is now a member of board.
The Indianapolis Public Schools Board of Commissioners, the appointing authority for the board position, approved Lane's appointment at Thursday's meeting. The board voted 6-0 for Lane, with Commissioner Will Pritchard abstaining from the vote.
Lane replaces Judge Jose Salinas. Salinas' term as board president ended Dec. 31, but he remained a board member until his appointing body made the new appointment.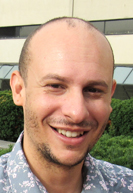 Lane, an archivist at IUPUI, is also an activist with the Party for Socialism and Liberation, which has been highly critical of the library board since its December decision to offer the CEO role to the former leader of the New Orleans Public Library over interim CEO Nichelle M. Hayes. The chosen candidate declined the position, and the board decided to restart the CEO search rather than offer the position to Hayes.
The appointment splits the board between supporters of Hayes and opposition. Pat Payne and Khaula Murtadha are in favor of offering the position to Hayes, while Board President Hope Tribble, Raymond Biederman and Curtis Bigsbee have been opposed.
A previous proposal was brought up Thursday that would have offered Hayes the CEO role and was supported by Payne and Murtadha. Lane said he's interested in bringing the proposal back, but that he is willing to consider all options moving forward.
Lane has protested at several library board meetings and was escorted out of a City-County Council meeting by police for breaking decorum. 
"I feel like I won't need to yell, having a position on the board," Lane told IBJ.
In discussing Lane's appointment, IPS Commissioner Nicole Carey told her fellow board members that his activism—and any disruption caused by it—was necessary.
"If we do not demonstrate outrage at systemic injustice, who will? Systemic injustice warrants outrage," Carey said. "And that those that are calling for neutrality, and those that are calling for decorum, in my eyes are dismissing that outrage."
In a statement, the IPS board called the library "a focal point for systemic racial injustice" and acknowledged that the decision to appoint Lane might be controversial, but said it would move the library system toward being a safe space for minority communities.
When he takes the position, Lane said his work with the Party for Socialism and Liberation might have to take a backseat. But he said his appointment shows his advocacy is effective.
"We definitely see that direct action, direct democracy can bring about the changes that need to be made," Lane said. "I definitely feel like it had a part to play in leading to this opportunity for me."
The volunteer library board still has an opening after the resignation of TD Robinson, who stepped down in the wake of of a Dec. 19 board meeting at which Lane and other Hayes advocates called for resignations from all board members except Payne and Murtadha.
In his resignation letter obtained by IBJ through a public records request, Robinson doesn't mention the meeting or the controversy.
"After prayerful consideration, I tenure my resignation effective immediately to devote more time to my family and personal health. Thank you for the opportunity to serve the community, and may God continue to bless the Indianapolis City Council and the Indianapolis Public Library," Robinson wrote.
The email was sent to City-County Council President Vop Osili at 6:04 a.m. on Dec. 20. Robinson is the senior pastor of Mt. Paran Baptist Church and was appointed to the volunteer library board by the City-County Council.
Lane said he hopes the council follows the IPS board's example when they choose an appointee to replace Robinson.
Lane worked at the library for eight years as an activity guide, and later as a special collections librarian. He has a master's degree in library and information science and public history from IUPUI. He said he hopes to be a voice for library staff.
"It's a new day for IndyPL, we're charting a new path. We're going to go forward cognitively," Lane said. "We're gonna go forward and see what kind of changes we can make, see if we can't calm these controversies down and smooth things over once and for all."
The process toward his appointment began prior to the renewed controversy, Lane told IBJ. He said he saw that Salinas' term would be up at the end of 2022 and reached out to former IPS board member Susan Collins last summer. Collins passed his application to board President Venita Moore and Lane recently got the call that he'd been selected.
Please enable JavaScript to view this content.