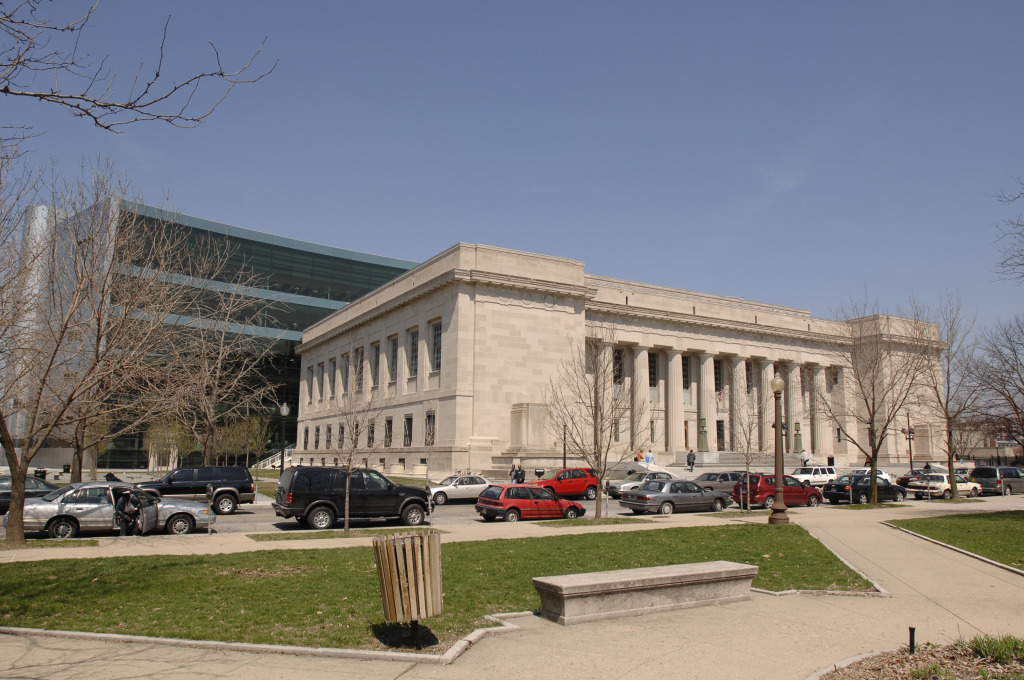 The Indianapolis Public Library named Gabriel Morley the new CEO of the library system Thursday evening despite protests from library union members, former employees and disagreement among board members.
When Board President Jose Salinas announced that an offer would be made to the out-of-town candidate rather than interim CEO Nichelle M. Hayes, the crowd of about two dozen supporters of Hayes erupted in cries of "shame."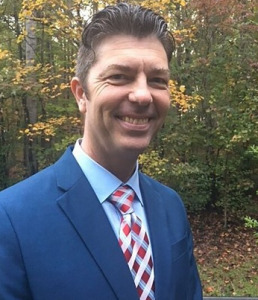 Morley, who receive a three-year contract as new CEO, is the former director of the New Orleans Public Library and the Atlanta-Fulton Public Library. In Indianapolis, he will oversee about 570 employees and 24 library locations.
The board was divided on the decision. Members Salinas, Raymond Biederman, TD Robinson and Hope Tribble voted yes for Morley. Curtis Bigsbee abstained, and Khaula Murtadha and Patricia Payne voted against him.
Murtadha said the board received letters from the City-County Council and library staff members and conducted a survey about the CEO selection, but did not vote in line with that information.
"This is against what the community has told us," Murtadha said.
Although the search took more than a year, Murtadha said necessary deliberations and conversations were shortchanged in order to fill the position rather than continue to have Hayes lead the library system. Payne said she was saddened to be part of a board that she felt had not properly served the public.
Morley abruptly resigned from the New Orleans Public Library system in November 2021—less than two years after taking the job—when local media found out he was still living in his home in Hattiesburg, Mississippi, instead of taking up residency in New Orleans, a requirement of the job under city ordinances.
Some attendees at Thursday's board meeting—including library union members who were there to support Hayes—took issue with the choosing of Morley—who is white and had recent employment problems—over Hayes, a Black woman who has been leading the system since March. Hayes, who has led the library's Center for Black Literature & Culture since it opened in 2017, replaced a previous interim CEO, John Helling, who left to become deputy director at Hamilton East Public Library in Noblesville.
IndyPL has been mired in issues concerning race and a negative work environment. Jackie Nytes, the former leader, stepped down in August 2021 after months of staff allegations of discrimination. Nytes was CEO for nine years.
Mollie Beaumont, a library employee from 2015 to 2021, told IBJ that the hiring of Morley amid disagreement from Murtadha and Payne—two Black female board members—is indicative of continued racism.
"Choosing white men … over women of color, Black women in particular; ignoring Black women; hiding information," Beaumont said. "It's a regular tactic that IndyPL staff use."
Board member Tribble, also a Black woman, defended her decision to vote in favor of Morley. Passions were high Thursday as Tribble walked out of the meeting room and a woman told her she would "burn in hell" for voting in favor of Morley.
"Our responsibility is to choose the best candidate and our goal was to recruit a diverse pool of candidates from which to choose," Tribble told IBJ. "We did that and we came down to these two, and we chose the person we thought was best at this time."
She also said the selection process has included input from the community from the very beginning, starting with a survey of staff and board members on the qualities they wanted in a CEO, the inclusion of employees, board and community members on a search committee, and a public forum Nov. 30.
Democratic State Sen. Jean Breaux attended the board vote Thursday and said she was troubled by what she had heard. 
"We have an African American female who was in the system, is familiar with the system, the employees, the staff, all of the letters that they said they received in support of her," Breaux told IBJ. "There seems to be a groundswell of support for her. Yet, we're going to give it to someone from the outside, an unknown entity—with baggage apparently—that just doesn't seem to make good business sense."
Tribble told IBJ the board was well aware of Morley's resignation from the New Orleans Public Library, as it was part of his application.
Breaux said she plans to continue to watch the situation unfold as Morley takes the position.
Morley begins his new job within the next week.
"I'm honored to be selected as the new CEO of the Indianapolis Public Library and am grateful for the opportunity to serve this vibrant community," Morley said in a written statement released by the library. "I look forward to getting to know the dedicated staff as we work together to continue making IndyPL one of the most dynamic and welcoming libraries in the country."
Morley spent four years as director at the Atlanta-Fulton Public Library System before taking the New Orleans job. He was previously director of the Calcasieu Parish Public Library in Louisiana, director of university libraries at Lincoln Memorial University in Tennessee and director of a three-county public library system in southwest Mississippi.
He holds a master's degree in library science and a doctorate in adult education from the University of Southern Mississippi. He is author of the book "Building Workforce Literacy in Libraries: Connecting Communities with Opportunities."
Please enable JavaScript to view this content.