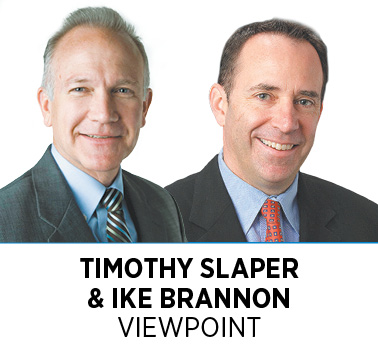 Given that Congress did not repeal the Affordable Care Act, the White House has taken another tack to reduce health care costs, namely by reducing drug prices. Unfortunately, legislation being considered in the Senate would have unpleasant side effects.
The Trump administration and Congress have worked together on Senate Bill 1895, The Lower Health Care Costs Act. Ostensibly, its purpose is to end surprise medical bills because patients were unknowingly treated out of network.
One provision in the legislation, however, might inadvertently push drug prices higher. Currently, U.S. Pharmacopeia, an independent, not-for-profit, nongovernmental association of scientists, health care professionals and other industry experts (including federal agencies), sets standards for medicines. The bill would remove USP as an administrator of drug standards.
This would hinder new biosimilar drugs from entering the market and competing against their biologic equivalents, thereby increasing the cost of those biologics already on the market. A biologic drug—most new blockbuster drugs are biologics—comes from a unique and complex mixture of living organisms. To compete against a biologic, a drug company must make an equivalent using a more intricate set of data and compounds. These drugs are called biosimilars.
The Affordable Care Act provided a path for biosimilars to enter the market. Yet, compared to Europe, few biosimilars are available in the United States and the finger points to the U.S. Food and Drug Administration being slow to approve new biosimilars.
Federal law currently requires transparent public quality standards, which are maintained by USP, for biologic drugs. Almost 150 other countries also rely on the USP public quality standards. These public and transparent standards make it easier for pharmaceutical companies to make biosimilar drugs and provide doctors and pharmacists a seal of approval that these drugs are as safe and effective as the original biologic.
Regrettably, the Lower Health Care Costs Act would effectively assign the task to the FDA. In Orwellian, "1984" fashion, the motivation for this is to foster competition. Yet, no one has stated how this would do so. European countries use a system similar to the USP and have much more biosimilar competition.
The USP transparency requirements facilitate competition in the biosimilar market, thereby lowering costs. There is no reason to think this legislation would save health care consumers any money. A case in point is that the Congressional Budget Office does not anticipate any savings. It's also worth noting that key stakeholder groups like the American Cancer Society, AARP and the American Pharmacists' Association all oppose the bill.
There are few complaints about the USP's performance, while the FDA is a famously slow bureaucracy. Having the FDA take over this additional responsibility makes little sense if the objective is to streamline the approval process and enhance competition.
A wise old politician once remarked that Congress should never solve a problem until voters realize there is a problem. The current system for establishing public quality standards outlines a clear and transparent process for compliance and uses non-government resources effectively. No one thinks it is broken because it isn't. Pretending that we need to fix it is nonsensical.•
__________
Slaper is a co-director of the Indiana Business Research Center at the Indiana University Kelley School of Business. Brannon is a senior fellow with the Jack Kemp Foundation.
Please enable JavaScript to view this content.