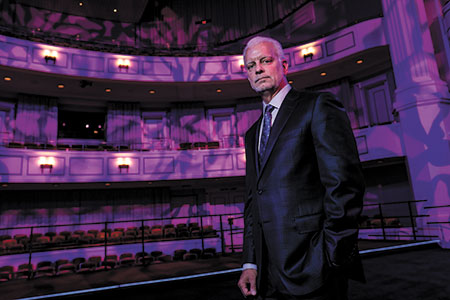 Staff members at The Center for the Performing Arts in Carmel are continually honing their sleuthing skills, trying to analyze and predict what acts will lead to crowd-pleasing performances.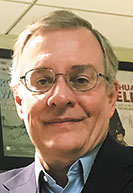 "With each new year of booking after a year of some performances doing well and some not so well, we get a little more sophisticated in knowing what works and doesn't work," said Douglas Tatum, vice president of programming.
The Center for the Performing Arts is the not-for-profit arts and education organization that operates the 1,600-seat Palladium, the 500-seat Tarkington and the 200-seat black-box Studio Theater. It is also home to the Great American Songbook Foundation and provides space and support for six performance companies.
What have staff members learned in the eight years since the performance venues opened in 2011?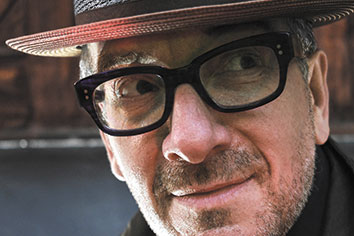 "In the early years, the center staff was focused more on what they thought visitors should see versus what they wanted to see," said Jeffrey C. McDermott, a longtime Indianapolis attorney who was a board member before becoming interim CEO three years ago. A year later, he landed the job on a permanent basis.
For example, when the center opened, its schedule was heavy on classical music and Broadway singers. Ticket sales were disappointing.
Tatum leads a programming committee with older and younger members from different backgrounds. Most are experienced performers themselves. All follow industry trends and listen to staff and audience suggestions.
This year, a singer-songwriter mentioned frequently on audience wish lists, Elvis Costello, will perform Nov. 16. People have also clamored for Jason Mraz, another singer-songwriter. He'll perform a day after Costello.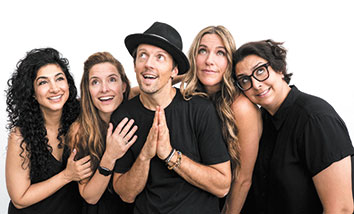 Tatum was directing at a historic theater in Kansas City, Missouri, more than a decade ago when he heard about plans for The Center for the Performing Arts. He was drawn to the opportunity to be part of a theater startup—and felt a romantic draw as well. He had recently reconnected with his college sweetheart from 30 years earlier, Mary Ann Hart, who's now head of the vocal department at Indiana University's Jacobs School of Music. After his move to Indiana, they married.
Tatum has more than 30 years of experience programming and booking performances himself, many of those at the Kansas City theater. He and Mark Truett, vice president of marketing, have longtime contacts with promoters nationwide.
That kind of deep staff knowledge is key to the success of venues that want to operate in the black, said Susan Sterrett, who owns and operates the Chicago-based consulting firm Strategic Venues Studies in Chicago. 
"When promoters know a facility and trust that the market will support good ticket sales, they will be more likely to book a venue and offer more favorable terms," she said.
It's no easy process. Financing a production is its own performance art: juggling.
First, officials consider the act's touring schedule and the center's calendar. Next, the promoter and venue dicker over the artist's fee, tossing figures back and forth as if they were on a used-car lot.
The equation must include production costs. Will local musicians be needed to supplement the act? What technology is needed and who will operate it? How elaborate is the set? What size will the stage crew be? Once that's budgeted, executives need to decide on the range of ticket prices.
Finally, over a detailed spreadsheet, Tatum assesses the risk.
"Generally speaking, if we can get to break-even selling only 60% to 70% of the house, that's a manageable risk," he said. "But if it's a particular artist whose production costs are really expensive and you have to sell 95% of the house just to break even, then that would be considered a high risk."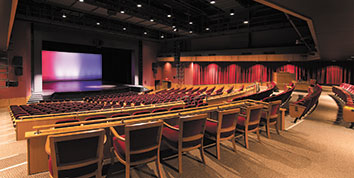 Sometimes the center decides to pass on that risk.
Yet Tatum and McDermott don't have dollar signs in their eyes.
Introducing Indiana audiences to promising new artists, even if they don't attract a large crowd, is important. So is making sure top-notch classical orchestras and ensembles play at the Palladium every season. Because their production costs are so high, an orchestral concert can be a sellout and still lose money.
"We book to mission-purpose. Our aim is not merely to make profit," McDermott said.
He calls it a "balanced season." Organizers book some acts that are commercially successful to help pay for others that aren't.
This is why corporate underwriting and fundraising are key, McDermott said.
Ticket sales and earned revenue accounted for 51% of the center's budget of slightly more than $8 million in the fiscal year that ended June 30, 2018, the latest year for which complete financials are available. 
Contributions and grants accounted for 13%, while government support, including $2.4 million from the city of Carmel, accounted for 29%.
The stew of funding sources helps the center follow through on its commitment to provide community education on its campus for all ages.
One program carried out with the Great American Songbook brings in busloads, sometimes three times a week, of people with dementia or Alzheimer's and their families for a concert and sing-along.
McDermott attended one such concert with a retired colleague and his wife. When she arrived in a wheelchair, the CEO crouched down to meet her eye-to-eye and cupped one of her hands. He could have been invisible; she didn't react at all.
After the music, she was transformed, he said.
"As she left, she was standing. She hugged me tight and said, 'Jeff, it was so great to see you. Thank you so much.'"•
Check out more A&E content.
Please enable JavaScript to view this content.