For nearly a decade, business and municipal leaders across Indiana have been raising warning flags about the need to repair the state's aging patchwork of water-utility systems and make plans to meet the growing water demand.
The expense would be overwhelming.
A study ordered by the Indiana General Assembly in 2016 found that addressing the immediate water infrastructure needs alone would cost $2.3 billion, with an additional $815 million needed annually to maintain the water systems.
The estimated $3 billion in federal recovery funds coming Indiana's way would go a long way toward addressing the problem.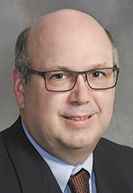 "There's a lot of things we could use that money for," said Greg Ellis, vice president for energy and environmental policy at the Indiana Chamber of Commerce. "But water infrastructure would be a good one."
The issue has taken on new urgency since the water disaster in Flint, Michigan, where authorities say untreated water contaminated the community with lead and contributed to a fatal outbreak of Legionnaires' disease.
The study ordered by the Indiana Legislature says utilities across the country are struggling with the challenge of delivering water to homes, businesses and schools that might have lead service lines or lead plumbing on the customer's private property.
The Indiana Chamber of Commerce finds all issues connected with water supply to be particularly important for Indiana because of another study that ranked Indiana's economy as the state most dependent on water.
That study says more than 23% of the state's economy relies on the available water supply, largely due to the significant presence of manufacturing, farming and the medical/pharmaceutical sector.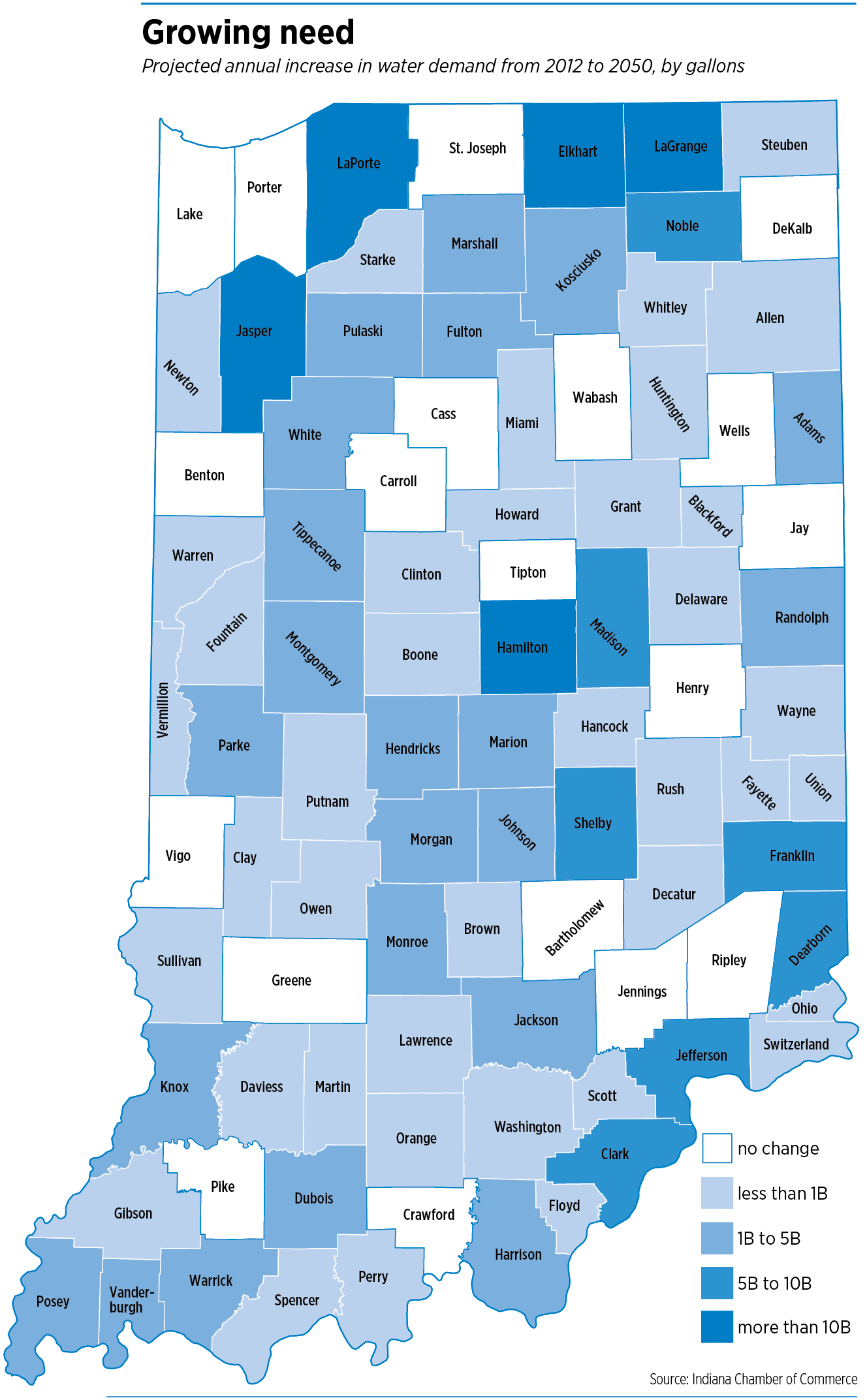 The study was part of the undergirding for a chamber report released in 2014 that determined Indiana could face a water shortage if it didn't start planning for water needs 50 years into the future.
While it didn't predict anything like the water shortages experienced in California, the study did find that counties south of Bloomington could face water-supply problems in the not-too-distant future without proper planning. The issue could become particularly problematic if economic growth along the southern spur of Interstate 69 takes off as some state leaders envision.
In central Indiana, demand for water could increase by 50 million gallons a day by 2050 if population growth continues, the study found. And experts say Indianapolis is more prone to water shortages than most large Midwestern cities because it is one of the few not along a major waterway.
Citizens Energy Group already is working to meet that increasing demand. It is converting a retired limestone quarry to a dedicated water-storage facility.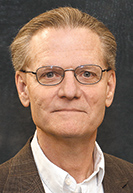 Spokesman Dan Considine said Citizens Reservoir, on Olio Road next to Geist Reservoir, is now full and ready for use should drought conditions occur. At 230 feet deep, the reservoir would provide enough additional volume to serve more than 100,000 Hoosiers for a year.
In late 2019, Indiana also received a $436 million loan through the Water Infrastructure Finance and Innovation Act. At the time, the Indiana Finance Authority announced it would leverage the money with assets from its State Revolving Fund to lend nearly $900 million to 23 projects across the state, including 10 in rural communities.
A separate project that earlier received some funding through the WIFIA program is the $2 billion network of underground tunnels being built 250 feet below ground in Indianapolis to eliminate sewer overflows into area waterways by 2025.
But there's still a lot of work to be done at water utilities across the state.•
To return to the main story, click here.
Please enable JavaScript to view this content.