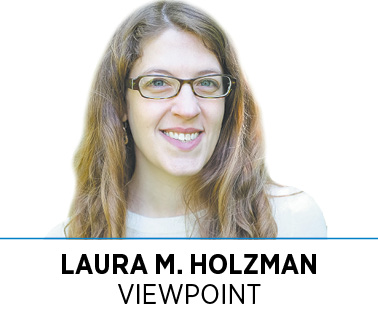 Since the stay-at-home order began, a new kind of public visual culture has emerged in my neighborhood. Drawings and signs hang on doors, peek out of windows, and remind passersby that, although we're keeping our distance, we are still here.
Small-yet-meaningful gestures like these are happening here and around the world. They are ways for neighbors to send encouraging messages, thank essential workers for continuing to do their jobs in a risky climate, and combat cabin fever with a little creative expression. They're also a reminder of how art—in its many forms—is an integral part of the fabric that binds together any community.
It's no surprise that those of us who see the arts as a core part of our identity are finding ways to connect with creative expression even when we can't gather in theaters, in the studio, on the street or in the gallery. We stream performances, collaborate remotely or document life at home.
More significantly, creative expression is rising up in people (like my neighbors) who might not claim the arts as a central part of who they are.
The evidence for art's importance goes even further. How many of us have picked up a book or listened to music or been moved by a powerful image as we've tried to understand—or escape from—the pandemic?
Especially in times like this, when we're scaling back to the essentials, we can see how important art is for makers and audiences alike.
There's no denying that we will need creative expression to get us through the difficult times still to come. Activities like drawing and writing can be modest but hugely powerful. They will sustain our spirits.
Let's continue to turn our streets into galleries and concert venues by putting images in our windows and playing music from the porch. Let's perform the new choreography of maintaining a safe physical distance. Let's use social media to see, share and support how #IndyKeepsCreating.
But let's also follow that up with policy and practices that acknowledge art as the essential part of our lives that it is and give it the respect, funding and critical discourse it deserves.
We've seen glimpses of this in the past. For example, as part of the national recovery effort from the Great Depression, the government put thousands of unemployed creative professionals to work on projects such as painting murals, mounting theatrical performances and documenting Americans' stories.
Leaders believed that widespread access to art makes a democracy stronger, so they launched community art centers across the country to bring creative activity into people's daily lives. The Indianapolis Art Center, founded in 1934, is part of that legacy.
Today, putting the arts in their proper place means embracing local artists and cultural organizations with the passion—and resources—we've previously directed toward sports but withheld from many other forms of entertainment.
It means expanding programs like Public Art for Neighborhoods, which requires developers of certain construction projects to reserve a portion of their budget for public art. It also means holding our creative and cultural sector accountable for producing high-quality work that challenges us to think about ourselves and the world in new ways.
Crisis generates change. And this is one important way we can change our region for the better.•
__________
Holzman is associate professor of art history and museum studies and public scholar of curatorial practices and visual art at IUPUI.
Please enable JavaScript to view this content.